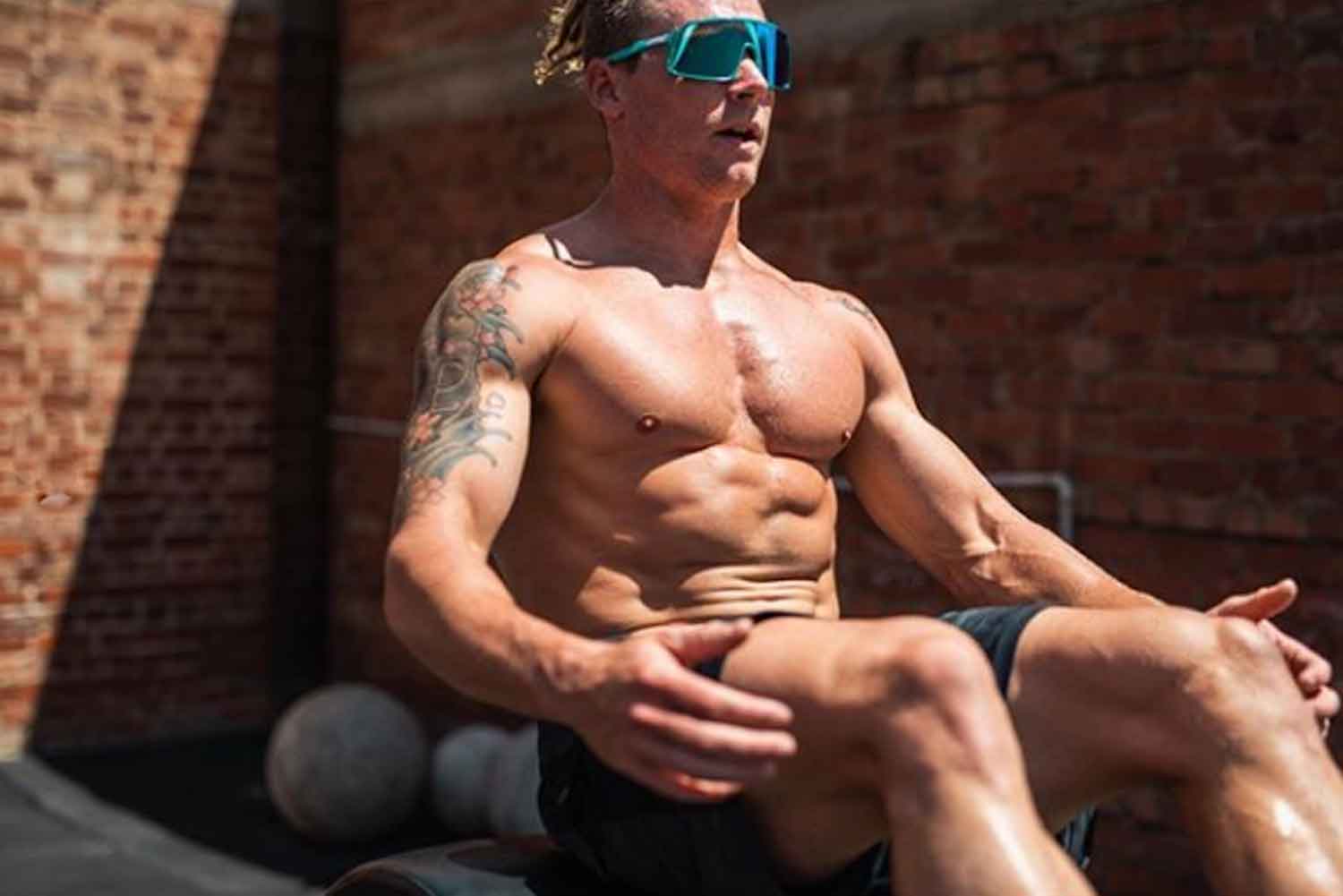 "I first made the change back in October of 2019. I'd been thinking about making the change for years and years. Finally I made the move – firstly for ethical reason and wellbeing of animals, secondly the environmental impact and thirdly health," he tells Men's Health.
Usually people undertake an adjustment period where you may experience some detox symptoms. Newbury's transition, however, was smooth.
"I didn't actually feel any different making the change to be honest. I felt as vibrant as ever and no change in sleep or daily energy," he continues.
"I did, however, really take the time to find the most nutritious plant-based foods to fuel myself with. Adding these to meals wasn't too difficult either."
Newbury's research didn't just help his body adapt to the change, but it also ensured he hit his macros.
"I normally aim for approximately 150g fat, 170-180 protein and around 4-500g carbs depending on training load these days. Eating a variety of nuts, seeds, nut butters, tempeh, tofu, hemp, pea, rice and Sacha Inchi (a super seed from the rainforest) protein plus vegan aminos. I'm especially not struggling to hit protein requirement, which for me is around that 2.0g per kilo of body weight."
For many, variety, nutritional value and fuel prove difficulties when switching diets. But Newbury's day on a plate shows there are plenty of options, including vegan twists on favourites.
Newbury aims for three main meals and a smoothie three time a day between sessions. Here's an example of his go-to meals:
Overnight oats with soaked chia. Additives – pepitas, almond butter, blueberries raspberries banana and some hemp protein powder.
Tofu scramble with chopped broccolini, rice noodles, capsicum, hemp seeds, gnocchi and kale.
Nice cream bowl – blended banana, avocado, maple syrup, frozen blueberries, raspberries, strawberries, raw cacao topped with granola and goji berries.
Smoothie – 500ml coconut water, 60 ml coconut cream, 1 Tbs peanut butter and chia 35g pea/hemp/ ATP vegan aminos, 60-70ml maple, 5g creatine, 100g mango, 2 tsp raw cacao.
The truth is, when it comes to performance and recovery, diets affect people differently. Advocates of each eating plan will argue their case while anecdotal evidence can promote both nutritional regimes. But in Newbury's case, he feels "fantastic" and he's training as well as ever.
"After my bike accident back in October the body has bounced back extremely well," he says."I feel strong, fit and ready for competition."
And that $28,000 grocery bill? Newbury says he's spending the same if not less. "I'd roughly say $350 over 7 days between me and (his wife) Kayla."