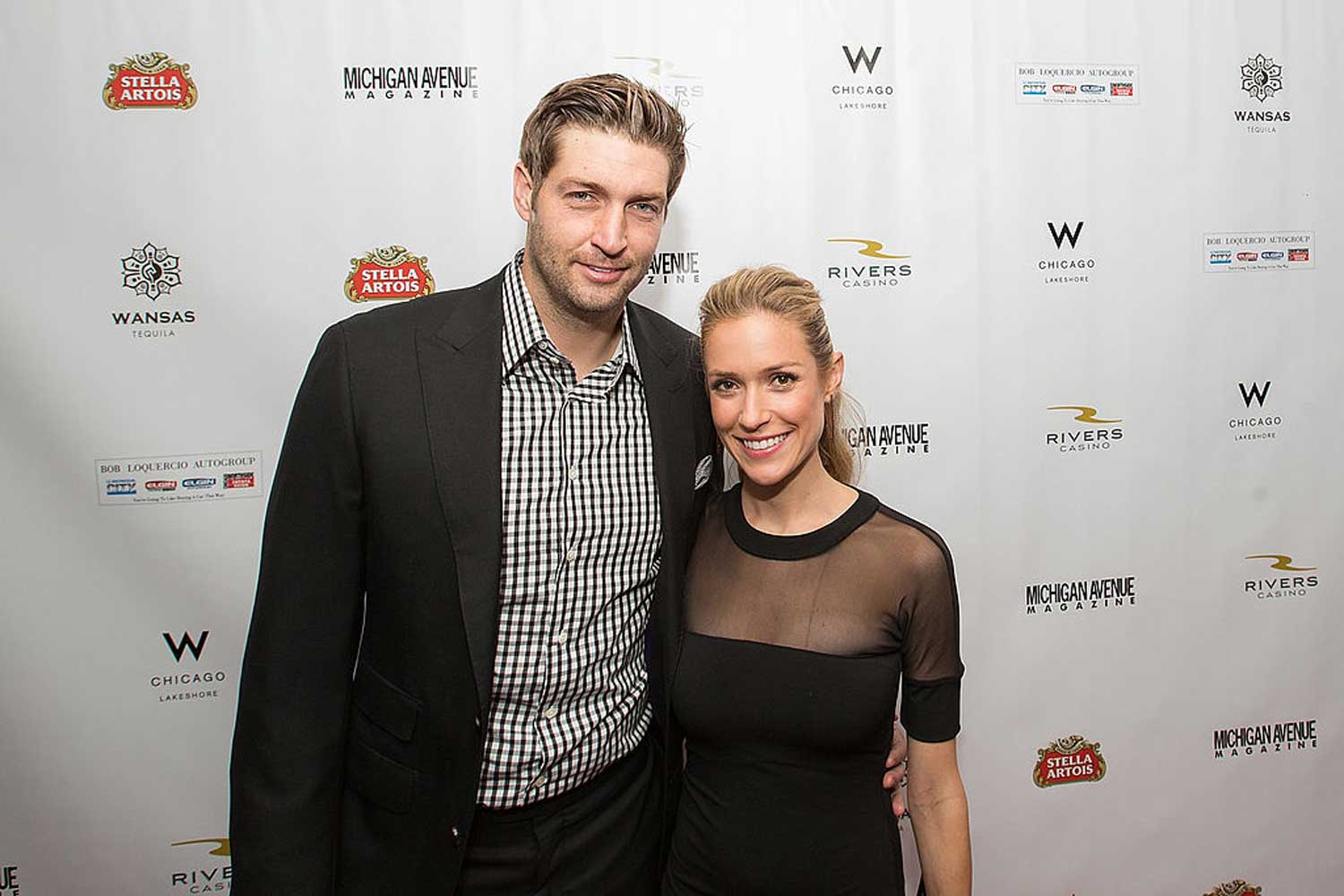 On December 11, 2017, Jay Cutler won his last NFL game, a 27-20 victory for the Miami Dolphins over the New England Patriots. But that was far from the last time he'd be publicly hailed as a hero, as his wife, reality star Kristin Cavallari, announced that the former QB helped to unclog her milk ducts by "sucking harder than he's ever sucked."
Cavallari revealed Cutler's courageous act in a promo for an upcoming episode of her E! show Very Cavallari. The two, who wed in 2013, have two kids—the second arriving last October.
The former Broncos, Bears, and Dolphins QB was famous on the field for his gunslinging mentality and strong arm, but it was his blasé off-the-field demeanor that made him a memorable bird in our cultural lore. As a famous tale (one that pre-dates internet virality, but nonetheless has made the rounds) goes, a fan ran into Cutler in the bathroom of a trendy restaurant, where they decided to tell him that they both attended Vanderbilt, and perhaps they know the same people. Cutler, supposedly, cut the fan off mid-sentence, leaned his head back, and instead opted to express his displeasure aloud: "Don't care," he supposedly said.
Cutler has neither confirmed nor denied this story, once telling Barstool in an interview "It could be true, there's no telling. I don't know if was that excessive; if it actually happened or not. I don't think I would lean my head back and scream don't care." Cutler's former coach, Adam Gase (now the Head Coach of the New York Jets), even referenced the myth in an interview earlier this year:
Sounds like a guy that everyone should strive to be like, if you're asking me. Puts his wife first, and does not care for small talk with strangers. A man of the people, that Jay Cutler.
This article originally appeared on Men's Health