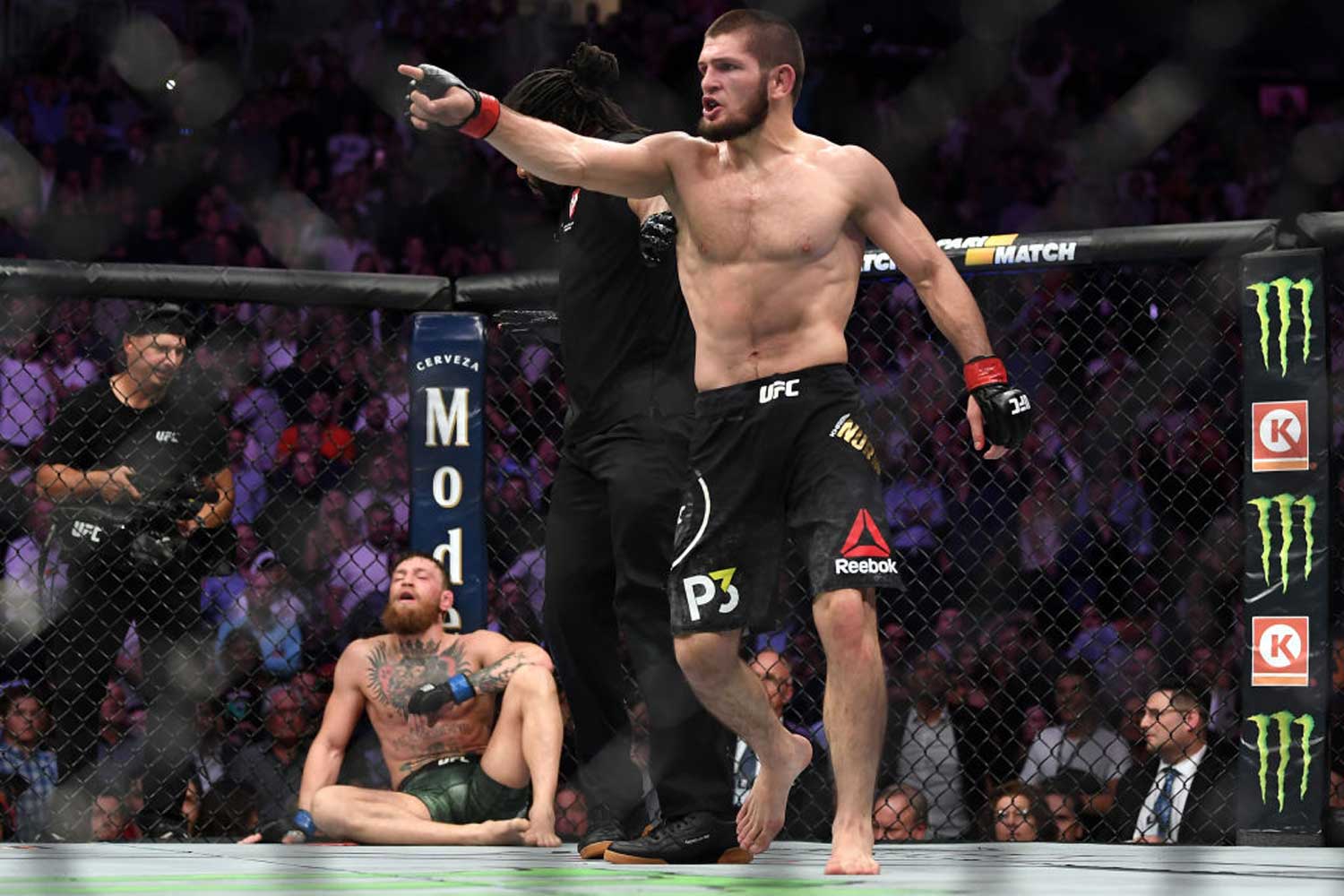 A little over year ago, MMA fighter Khabib Nurmagomedov defeated Irishman Conor McGregor. But if you saw his latest training method, it wouldn't have come as a shock.
Releasing a video on Instagram (via @kingfarruh), Khabib showed off the extreme measures he's prepared to go to in order to be fight-ready. The Russian fighter took on a freezing river in Dagestan, swimming against a fierce current.
"Hard work and dedication from champ ???? @khabib_nurmagomedov,"@kingfarruh wrote.
"Today was very cold, he doesn't care. Water was very cold I tried to put my feet and almost freeze my a$$ off ???? Tony you're in trouble!"
See his training below
Fans were quick to rally around the 31-year-old.
"This is great stuff!!!!! Under estimate the vigorous!!! What time of year is it? K[habib] now trying to up stroke on a freezing clear glacier water ( I'd like to know the river at some time) is absolutely f#cking insane," one user wrote.
"Thats better then perfect form! That is incredibly hard to do. F#cking cold, and hard to breath. Looks like he is steam rolling Tony [Ferguson] and getting ready for GSP. Great stuff."
Tony Ferguson is likely Khabib's next opponent and the Russian's manager is warning that he'll be ready whenever that fight happens.
"Khabib's ready, he's not stopped training," Ali Abdelaziz told MMAFighting.com. "Tony Ferguson fought one time in 2017, one time in 2018 and one time in 2019 — and he declined the title fight. He doesn't deserve s#it. Sit back, when they call your number answer and get your ass in the cage and get your ass whipped. Simple."
It's not the first time Khabib has turned to unorthodox training measures: as a a kid, he used to wrestle bears.
In 2015, his father explained it was more a test of character rather than strength.
"Firstly, a child always wants his father to see what his son is capable of," Abdulmanap Nurmagomedov told ToFight.Ru. "It is a pity that there was nothing more interesting when he was younger. In the end, this was a test of character more than exercise."