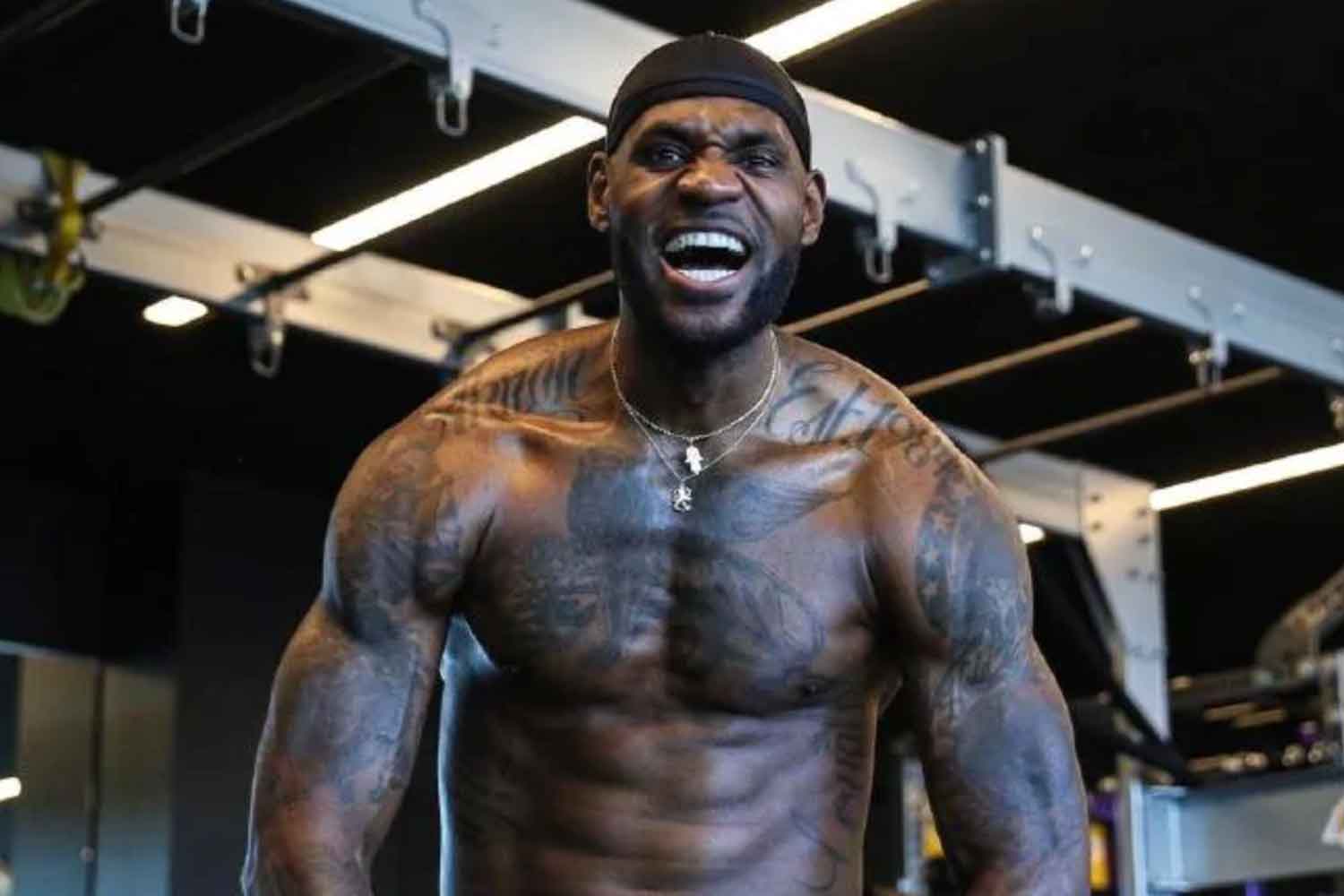 And according to his business partner Maverick Carter, the Lakers' star spends $1.5 million a year on his body – an amount that pays for personal chefs and trainers as well as recovery such as cryotherapy and hyperbaric chambers. A quick scroll through his Instagram feed backs up the claims.
But now his former Cleavland teammate Tristan Thompson says his routine is not as clean as it appears.
After The Athletic quizzed 30 NBA players, coaches and other associates of James on the 16-time All-star, the Cavs star revealed all.
"He has the worst f***ing diet ever," Thompson said.
"Ask him what he eats for breakfast. He has like five french toast, drowns it in syrup with strawberries and bananas. Then he has like a four-egg omelette and then he goes and just f***ing dunks on somebody. It doesn't make sense.
"He eats desserts with every meal. He'll come with his one-week diet, vegan crap, but he literally eats like it doesn't make sense. He's really a specimen. He eats like s***. I remember one year I tried to eat like he ate and it just didn't work out. I started gaining weight and said, 'F*** this'. I mean it works for him. He loves sweets. He loves sweets. He eats desserts and French toast. It's crazy how his body just burns it."
The truth is, we're not surprised he looks the way he does despite the poor nutrition. Ultramarathon runner Courtney Atkinson consumes over 6000 calories a day (the average human needs about 2-2500 a day) and his meals are filled with soft drinks and sugary snacks.
Another of James' former teammates Kyle Korver explained that James' fitness is on another level and the amount of exercise he can get through is unrivalled.
During an intense workout session, Korver found himself on his haunches, desperate to stop the nausea. Meanwhile, James had only just got started.
"One of the years in the playoffs, we'd always do those things, the Versaclimber, because there would always be seven to 10 days between series," Korver said.
"We'd do these team cardio challenges, like relay challenges. That's kind of my thing. Like, I can go. I can't go that fast all the time, but I can go for a really long time.
"So we do this challenge, and I have never thrown up from doing cardio. And I am just, I feel like I might throw up. There's those benches on the side of the court, and I'm like keeled over. 'Bring the stretcher'. LeBron walked off the Versaclimber, onto the court, gets the ball, looks at the far basket, full sprint goes at it, jumps from outside the charge circle and windmill dunks it. And I'm like keeled over, trying to breathe, doing something that's like what I do. And this dude windmill dunks it.
"That is the most amazing thing I have ever seen anyone do. It was unbelievable. I was like, 'This guy is from a different world'. His team might've won the relay. He went hard, and he worked before that, too. Everybody was gasping. I looked at Channing (Frye) like, 'That was amazing'."
There is no denying: James is something else.