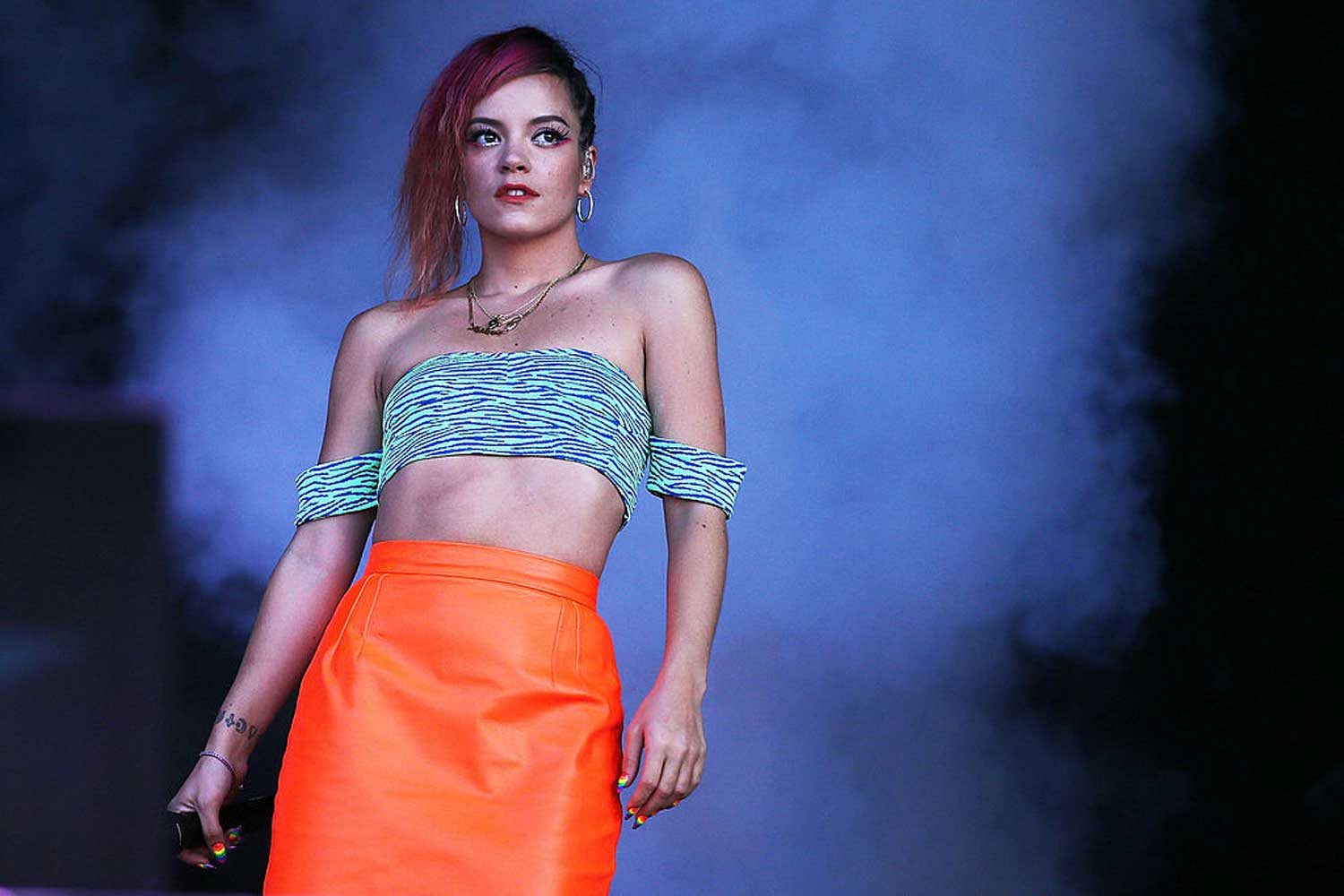 Lily Allen wants to f*ck you again, only this time, with sex toys.
The Smile singer announced at England's Port Eliot Festival that she's developing a line of sex toys, according to Metro. Incidentally, the 34-year-old pop star revealed her new business venture at the exact place where was conceived.
Allen didn't share too many details of her plan to penetrate the sex toy market, since, as she told the crowd, "I probably shouldn't talk about it. I haven't done a press release or anything like that." Nevertheless, she continued, "Orgasms are important, ladies, and I feel like the celeb sex toy market hasn't been capitalized upon."
Allen's news follows that of her fellow Brit singer, Mel B, who announced last month that she, too, is launching a line of sex toys for women. Mel's B toys will specifically cater to the British market, and will reportedly have items that are more affordable than Gwyneth Paltrow's Goop sex toys.
This isn't the first time Allen has been candid about sex. In her tell-all book, My Thoughts Exactly, the singer revealed that she had sex with her fathers's 19-year-old friend, when she was only 14. Initially, she was too afraid to tell her father, actor Keith Allen, but when he found out, he reportedly joked about it with his friends.
Also in her book, she detailed how she slept with female escorts while on tour in 2014, around the time she dropped Sheezus. "I was lost and lonely and looking for something," she wrote in an Instagram post prior to her memoir's release. "I'm not proud, but I'm not ashamed. I don't do it anymore."
As for Allen's sex toy line, we can only hope the "F*ck You" singer will also create at least one gadget that's fun for couples to use, too.
This article originally appeared on Men's Health