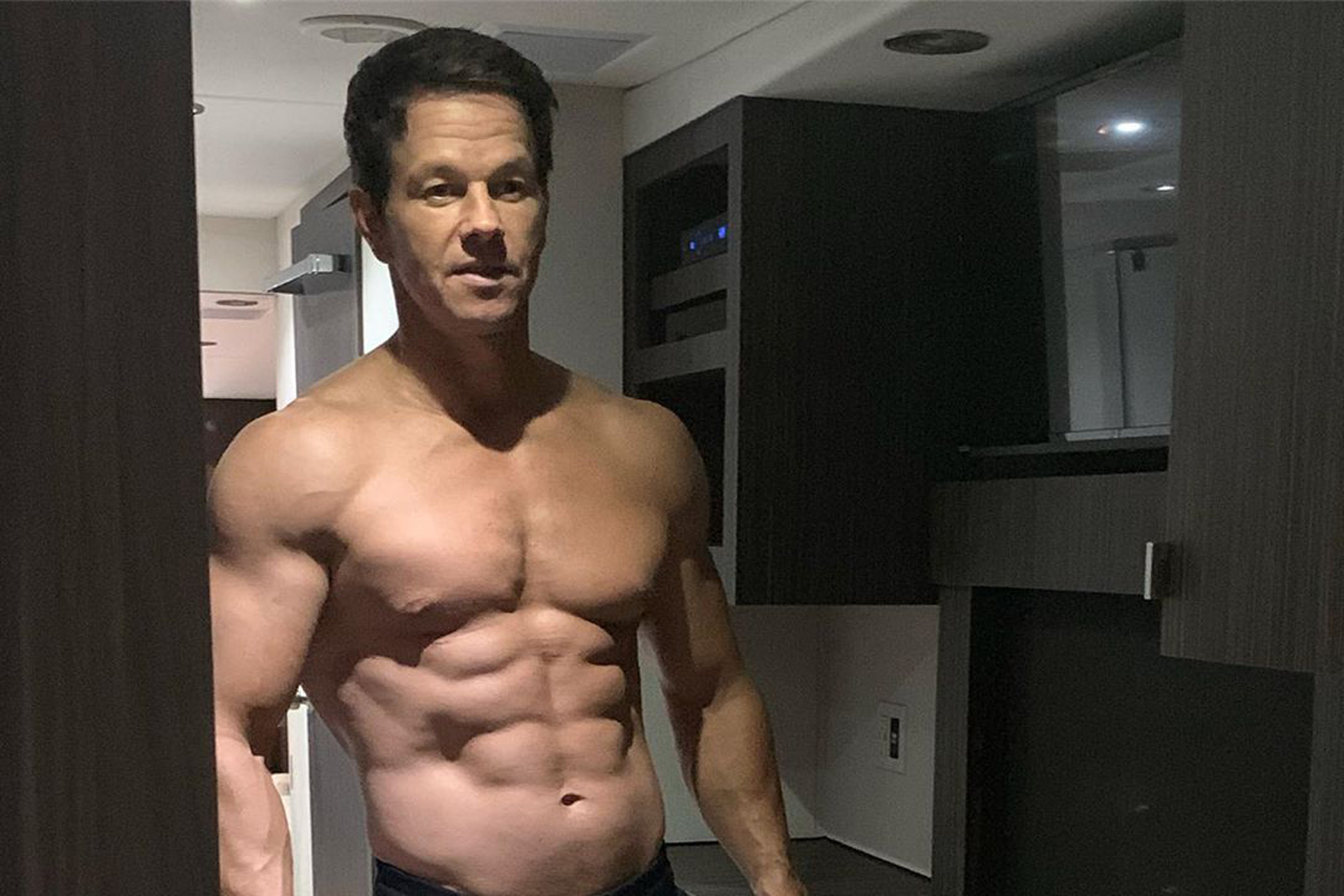 In case the looming light at the end of the lockdown tunnel wasn't enough to make you wanna run straight back into your healthy habits (less Netflix and napping, more protein and push-ups) just take a cue from Mark Wahlberg.
The actor recently appeared on an episode of the Ellen DeGeneres show to chat about all things eating and exercise – specifically, his unorthodox methods for getting ripped quick.
"I was the kind from the old school, bodybuilding philosophy that you had to eat all these ridiculous amounts of protein," he told the talk show host. "I was eating every three hours, but the last movie that I did, I started having some issues because of eating so much."
RELATED: Mark Wahlberg Is Absolutely Ripped In His Latest Instagram Photo
He continued: "I was eating so much protein, I was storing it and using it other than building lean muscle, so I was getting a leaky gut."
To change things up, the 49-year-old went on a five-day fast which meant he could only drink bone broth – a liquid that's rich in vitamins, minerals and amino acids that help reduce inflammation and heal the digestive system.
"First day, nobody wanted to be around me," he said, adding that he lost 4.5kg in less than a week. "I was miserable. Then I started having more energy."
"I'm so lucky and fortunate to have my job and do what I do that there isn't anything I wouldn't do to prepare."
We'll talk your word on that, Mark.
RELATED: Mark Wahlberg Explains Why He's Going All-In On A Plant-Based Diet