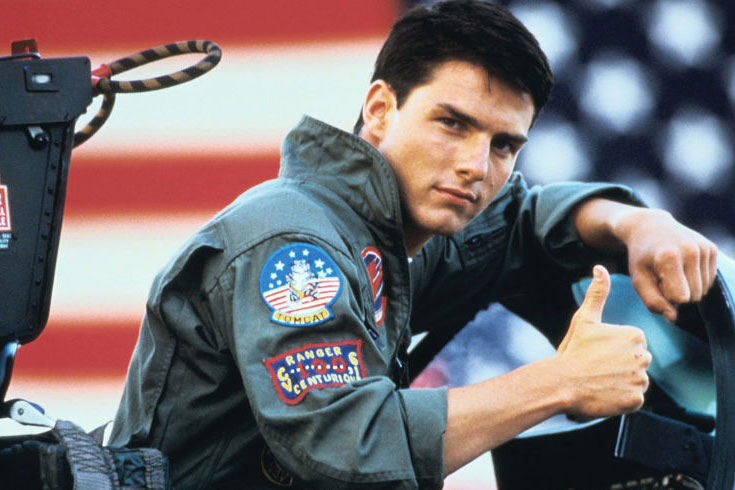 We have waited decades for the Top Gun sequel, and the movie now looks like it's finally moving ahead.
Top Gun: Maverick will reportedly start shooting this summer, according to Omega Underground, following its official announcement last year.
It comes after Tom Cruise was in line to play the secondary lead male in Quentin Tarantino's Once Upon a Time in Hollywood, though reports suggest that he didn't land the role because it clashed with filming for Top Gun this summer. The role went to Brad Pitt in the end.
The new Top Gun is set to explore Maverick's role in the modern military, with rumoured director Joseph Kosinski recently explaining how it will relate to the original.
"The Navy is very different now than it was in 1986. Back then, they hadn't been in any war for 15 or 20 years at that point," he said.
"Now, here in 2017, the Navy's been at war for 20 years," he added. "It's just a different world now, so you can't remake the first movie. It has to adapt."
However, he did tease that fans can expect a lot of "appropriate" action, explaining: "I certainly want to recreate the experience of that movie, which gives you a front-seat into the world of naval aviation and what it's like to be in a fighter jet."
How will Tom Cruise prepare his body for the sequel? Well, if it's anything like the first, it sounds like he may need to load up on the puke bags. Cruise described the grueling training he underwent for the original Top Gun on Jimmy Kimmel Live in October 2016.
Much of Cruise's preparation apparently involved flying as a passenger with the Blue Angels, the Navy's demonstration squadron. While flying with the Blue Angels was probably an incredible experience, he went into one particular instance that sounded anything but.
"We did 9.5 Gs, very hard on my body," he told Kimmel, "I had a vomit bag right here, so in between takes I leaned down to quickly empty my guts in the bag. The second I did that, he pulls up. My head was literally on the ground from the pressure. I was pressed on the floor, holding my vomit."
Considering the 55-year-old is still does a bunch of his own stunts (even if they keep breaking his ankles), we wouldn't put it past Cruise to once again get in the cockpit, no matter how much puke it costs him.