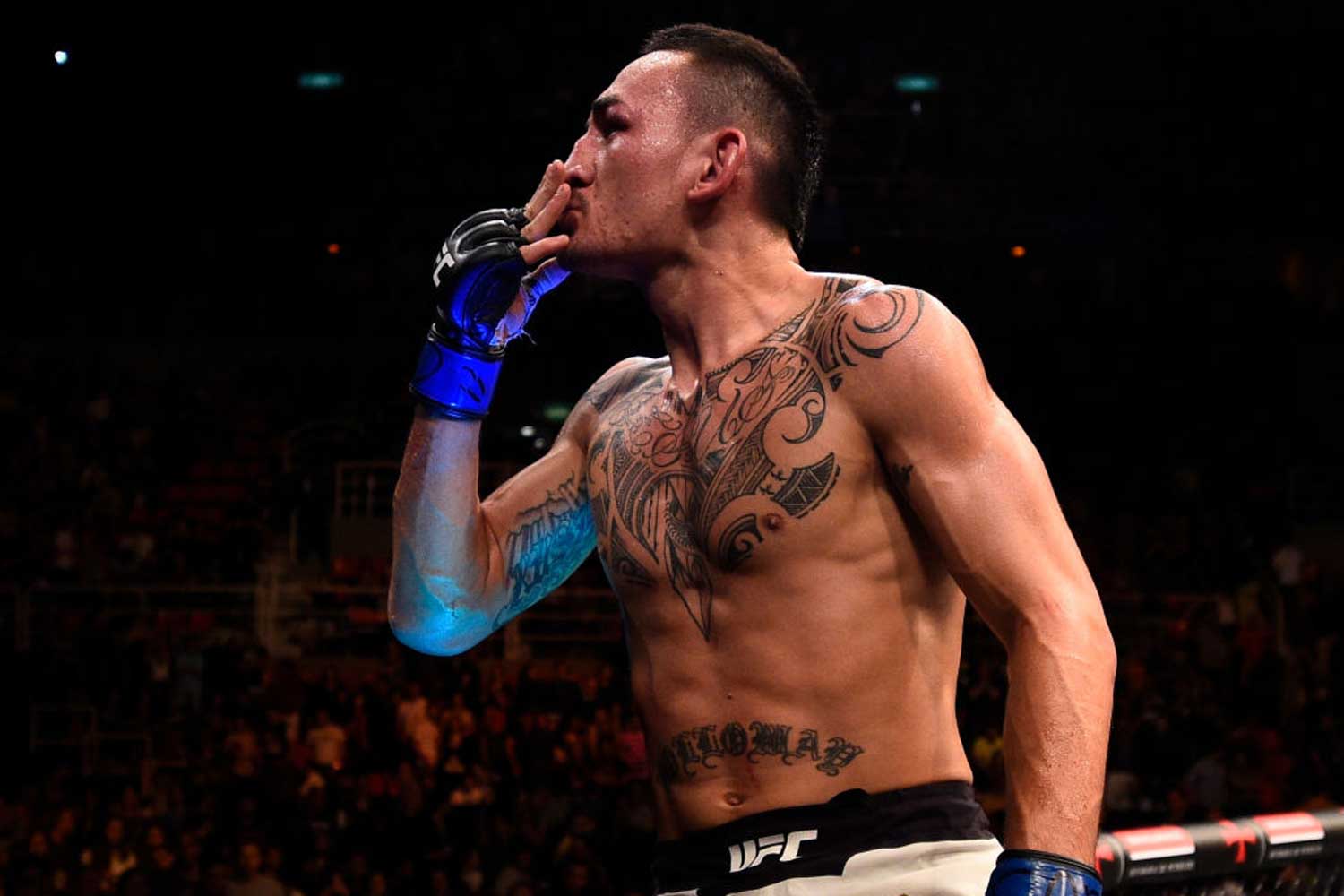 Whether it's burping the alphabet or rolling your tongue, we all have a useless party trick that comes out after a few drinks. But MMA Fighter Max Holloway is about to blow your mind.
The UFC Featherweight Champion took to Instagram to show off his attempt at the #bottlecapchallenge before challenging John Mayer to do the same.
In a video shared to his 1.5 million followers, the 27-year-old lined up a closed bottle with the cap still screwed on. The Polynesian-American managed to unwind the cap by spin kicking the lid. However unlike the original video posted by Errolson Hugh, Holloway managed to keep the top on the bottle.
Check out the footage below.
It wasn't just his fans that were stunned by the trick, celebrities and and other sportsmen were quick to comment.
"That's a whole new spin the bottle deal," wrote former MH Cover star Kelly Slater while another surfing star Australian Joel Parkinson added, "No Way! ????"
Will we see this take off? It's very likely. John Mayer has already posted his own successful attempt with hundreds of other videos already uploaded under the hashtag.