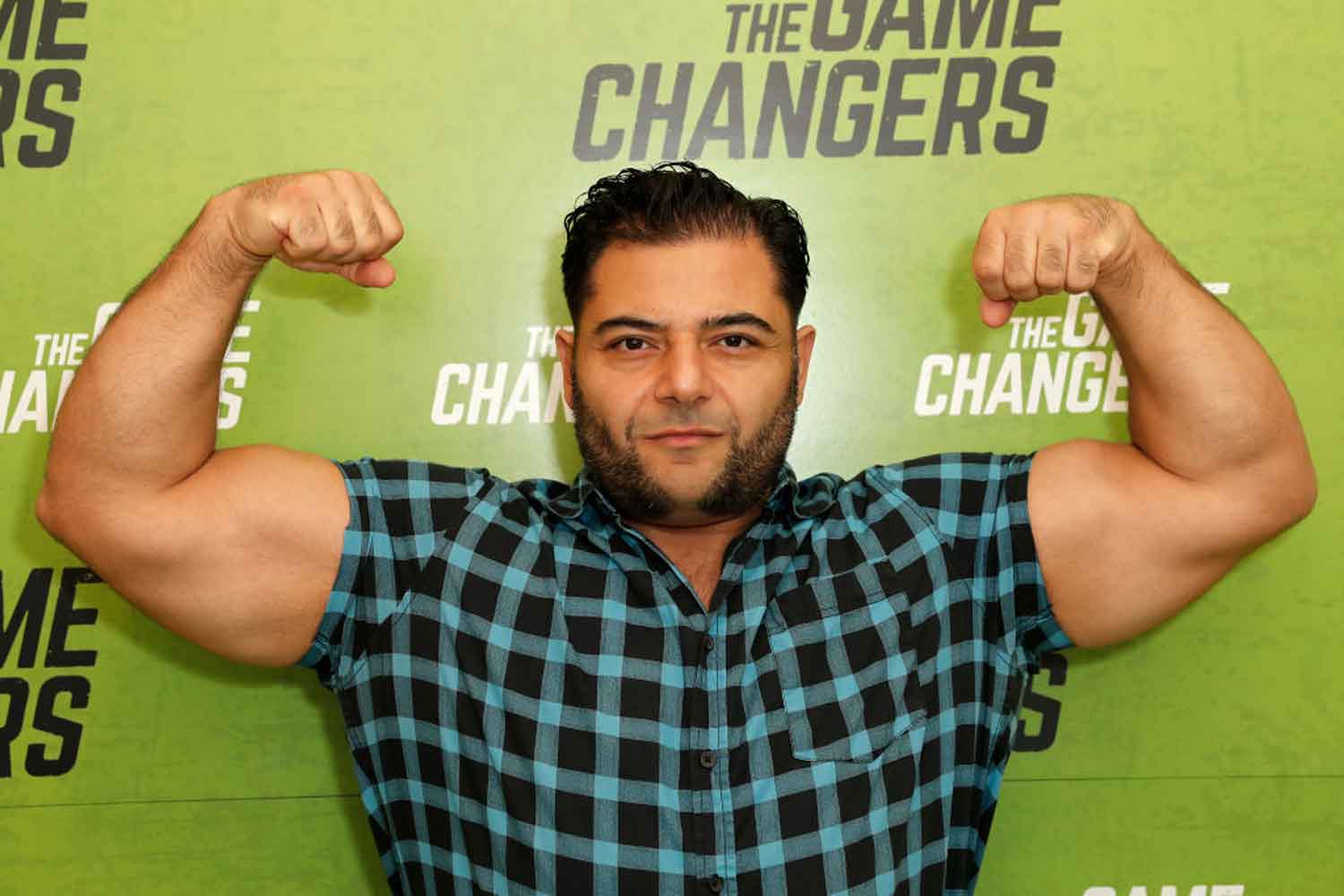 Having a poor diet doesn't just lead to struggling weight management and lack of results in the gym, it can leave you weak and unable to perform at your peak. We know a nutrition plan with a good mix of nutrients will help you on your way, but how do you achieve your optimum on just plant-based foods? Well maybe take some notes from vegan strongman and The Game Changers star Patrik Baboumian.
The Iranian strongman, who resides in Germany, has the world log lift record for the under 105kg category, managing a 165kg lift. He has also previously won the title of Germany's strongest man. Pretty good for someone who sticks to a plant based diet.
Taking to his YouTube channel, Baboumian shared his day on a plate, including the vital supplements he needs to assist his vegan diet.
His three big day-starters are nutritional yeast, B12 and iron. Iron deficiency is a huge issue among those who follow a vegan diet because its typically found and is extremely rich in red meat – a huge muscle-building staple.
Shakes are also important, and that's his next meal. In his first smoothie which comes after his morning workout, he includes blackberries (straight from his garden) with frozen mixed fruits, vegan protein powder alongside turmeric, greens, cinnamon, orange and mango juice and more supplements.
For his first meal that isn't in liquid form, he goes hard and we can tell you, strongmen Eddie Hall and Brian Shaw will be proud of this effort. Chips, falafel, vegan sausages, a mountain of grilled veggies and a tomato and basil salad are on the menu, an important mix of muscle-building nutrients.
After his vegan feast and settling in for a siesta, he devours another protein shake to ensure he's recovering and meeting his nutritional needs.
Hours later, he has his second solid feed, consisting of veggies, tofu and potatoes. Lastly, he snacks on peanuts before his third and final shake as he calls it a day.
You can watch his full diet explained in the video above.