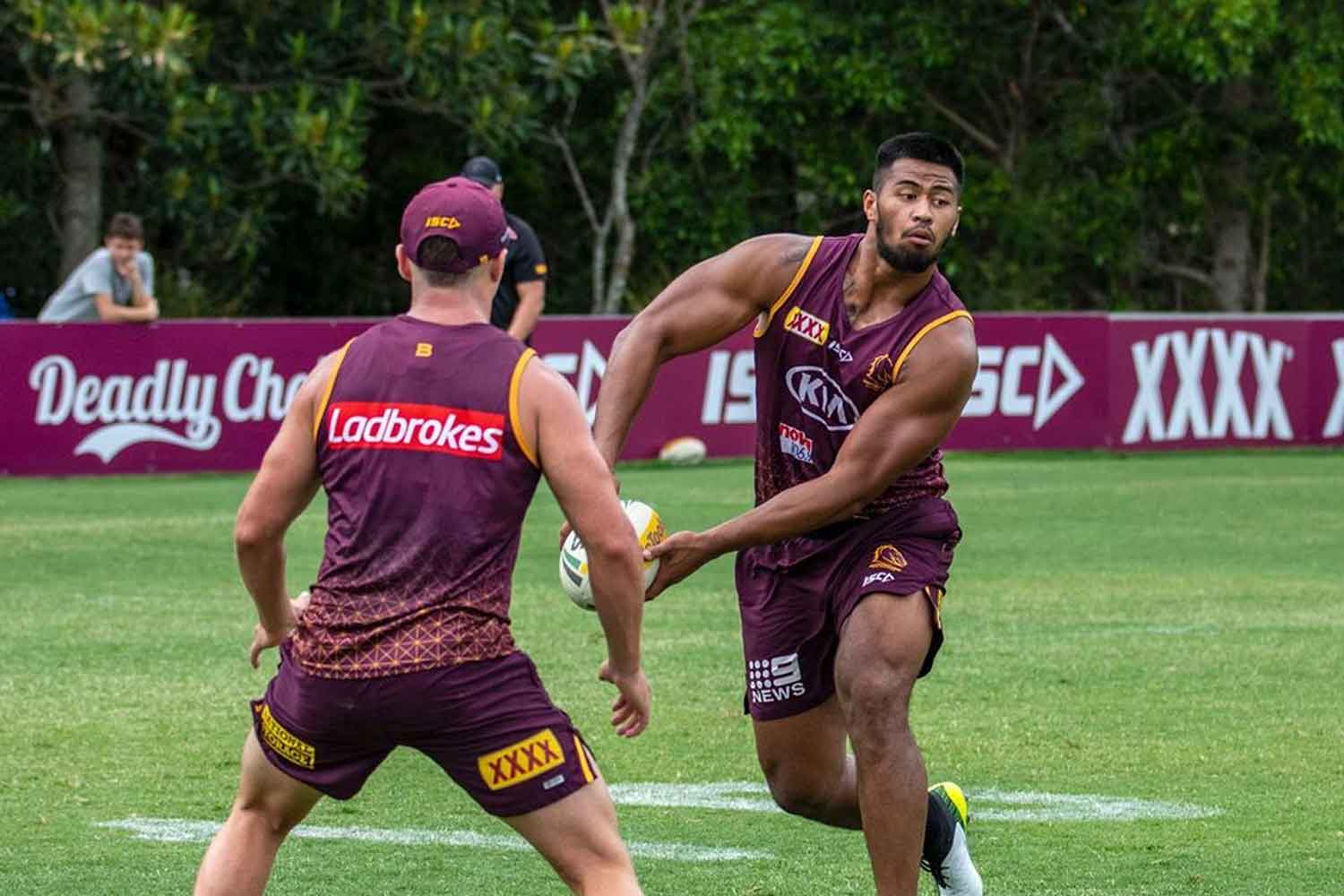 The 20-year-old, who managed a few kilometres in his legs during the NRL 9s held in Perth, averaged 185m per game last year – the highest of any prop or backrower.
But being the premier piggy in the game isn't enough for Haas. The young talent will be out to break Brisbane's 14-year-old premiership drought, and he believes he's given himself the best possible platform over pre-season to that.
RELATED: Power Secrets Of The NRL
"I want to take my game to a new level this year. That's my goal," Haas told the Daily Telegraph.
"It's important for me to stay consistent and I've worked hard on my fitness in the pre-season, so it shouldn't be a problem repeating what I did last year if I keep my focus and attitude.
"There's always pressure on me, but I'm not satisfied with what I've done yet. I'm not complacent. I know I will put in the hard work again."
What makes Haas' dominance so remarkable is his build: at close to 120kg, Haas still has the engine to play out the 80, a feat few front rowers are able to achieve. Even then, it takes years for props to be conditioned into locks who can last the entirety of the match. His closest competitor Jason Taumalolo is a genetic freak as well while other big minute props like Aiden Tolman and David Klemmer are far leaner.
With his debut season behind him, Haas is ready to throw his new and improved frame around the paddock this year – a thought that will frighten most oppositions.
"I'm actually enjoying being a bit lighter, I'm getting around the field easier," he added.