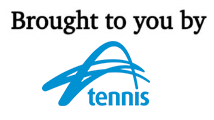 Staying active doesn't have to be boring—and the fun stuff might actually be a lifesaver: Men who play sports are more likely to remain active in their later years than those who engage in other kinds of physical activity, a new study by BMJ Open finds.
And when it comes to tennis, those benefits are tenfold. Hear us out.
Playing tennis might not be top of your mind when it comes to fitness but, done properly, the sport is a high-octane, sweat-extracting fitness trend that has a host of benefits. The justification is compelling enough, whether you see yourself as the next Federer or simply fancy a fun way of getting extra cardio in. By pairing some time on the court with bodyweight exercises, you could elevate your heart rate to 74% of its max for the duration of the session, says a new Aussie study.
What the deuce? Well, quite. That percentage aces most extreme boot camps, making it advantage you, whichever court you care to tread. But if you're just keen on a good time, there might be even more reason to get playing.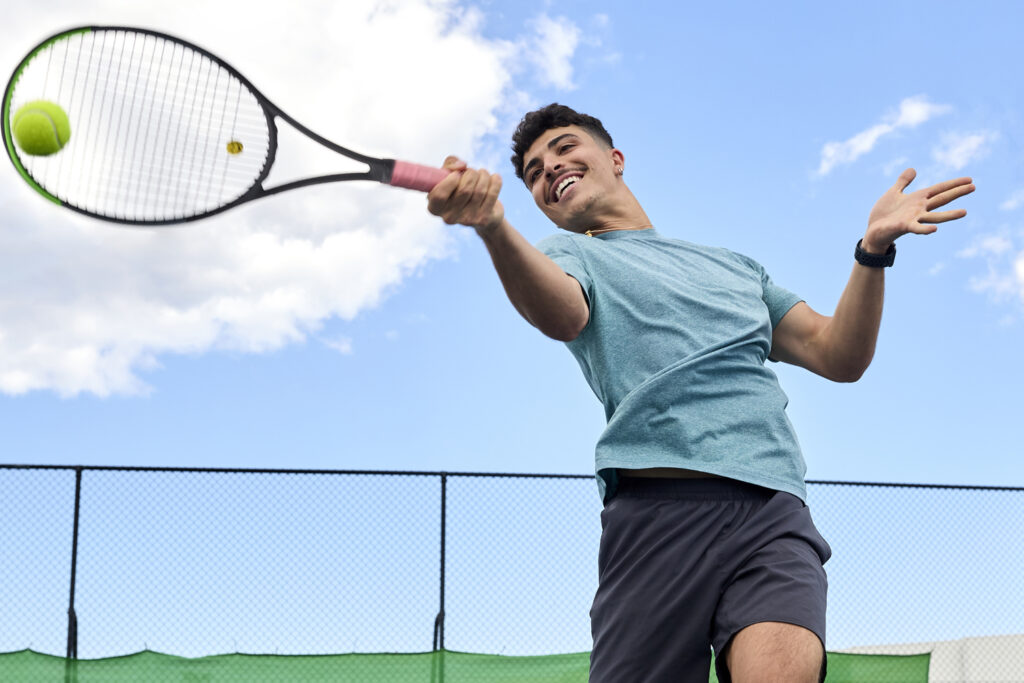 Benefits of playing tennis regularly
Outside of being a fantastic way to get some outdoor exercise there are a plethora of benefits to playing tennis on the regular:
– Improves physical fitness
– Builds stamina and coordination
– Works both your strength and endurance
– Boosts mental health
– Provides an opportunity for social connection
Tennis, like most competitive sports, is a game designed to favour the person who can outperform their opponent and win the most points. The main objective is to make it impossible for your opponent to return the ball – whether that's down to the speed or positioning of the ball. Basically, there's no way of playing tennis that doesn't require movement and a considerable use of power.
However the mental benefits might be the most surprising. According to a study by Dr. Joan Finn of the Southern Connecticut State University, tennis can generate new nerve connections in the brain, as the quick and random movement of the ball requires you to be alert and tactful. This promotes continuous development of the brain, as collaborated by scientists at the University of Illinois. It's also a great way to spend time with friends or family – and enjoy a bit of cheeky competition – which is as endorphin boosting as ever.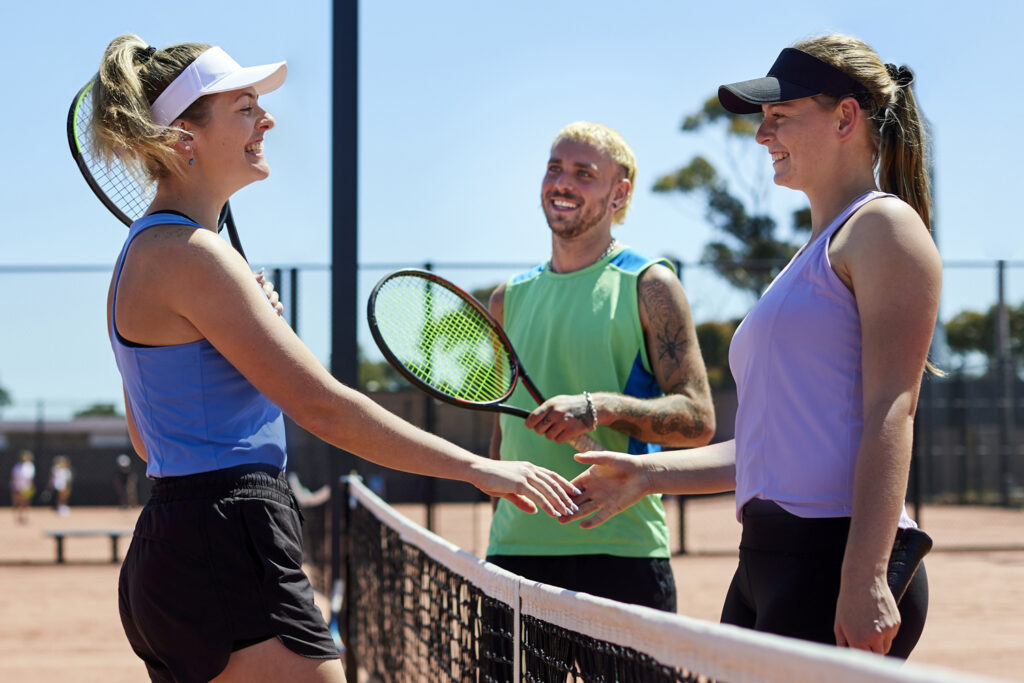 How do I start?
One of the most common misconceptions about tennis is that you need a membership to play. You definitely don't need a membership to book a court (you can easily hire a tennis court casually) and can play for as long or as little as you like.
Hiring a tennis court is really convenient: when you book online, you can be playing the same day. It's that easy.
See you on the court.