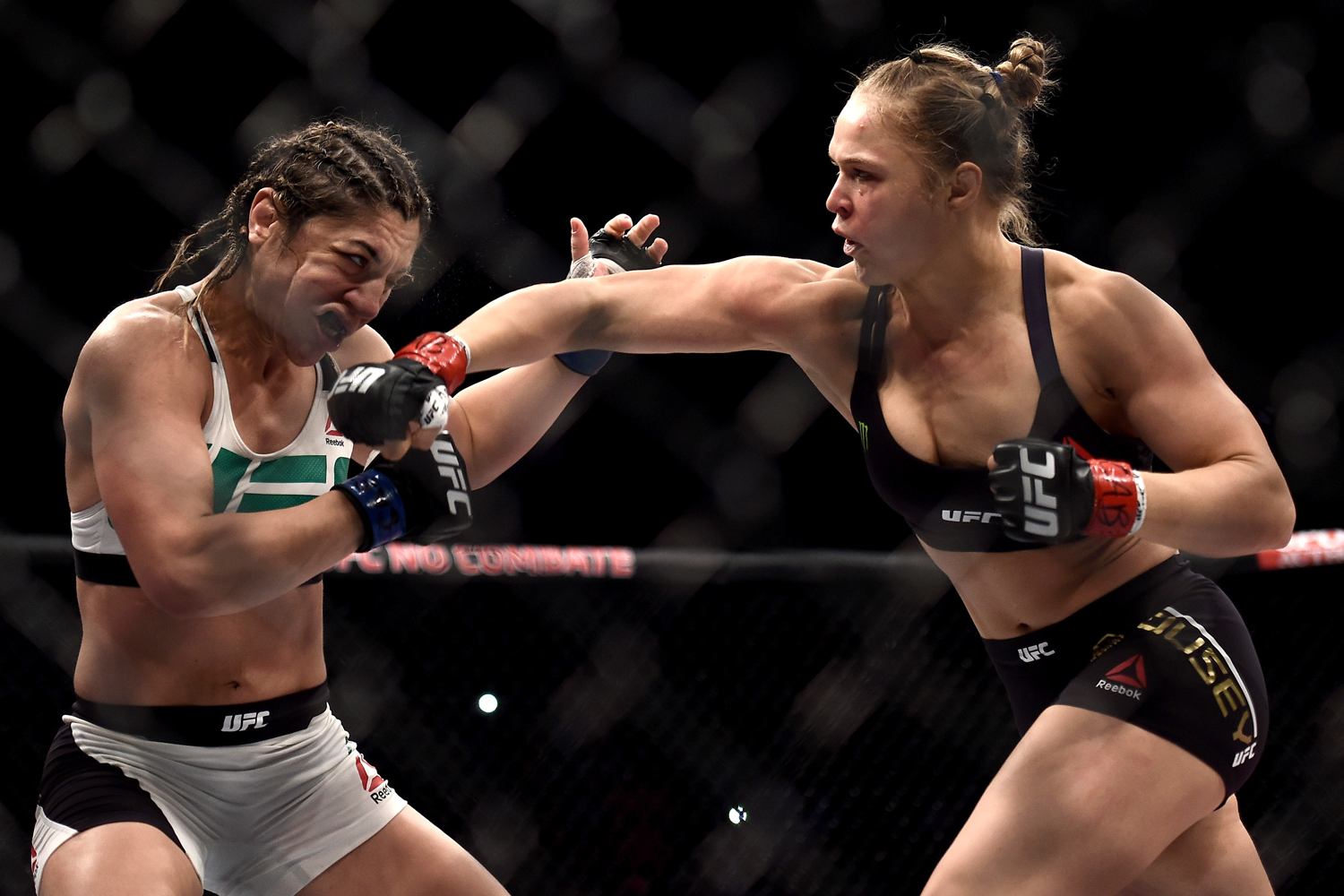 You know that saying, 'sharing is caring?' Well, this might be the opposite of that. Sorry.
WWE fighter Ronda Rousey practically snapped her middle finger in two on Tuesday and posted a pic of the damage to Instagram. Needless to say, it is VERY GRAPHIC. (That's an official warning to look away now if you can't handle gore, btw.)
Ronda… really? HOW DOES ONE NOT NOTICE AN INJURY LIKE THAT THE SECOND THAT IT HAPPENS?
"I know it sounds crazy, but I'm used to live audiences and never showing pain unless I'm supposed to," she explained. "After a break in the action I told our director the situation and was rushed via ambulance to the hospital where they promptly reattached my bone and tendon with a plate and screws. I returned to filming the next day and finished my scenes before returning home to recover."
The comments come in thick and fast after that: "Oh my good GOD. You almost really could have given someone the finger girl!" one read. "You are the definition of badass. ❤️❤️" said another.
Thankfully though, the 32-year-old is already on the mend.
"Modern medicine amazes me," she wrote. "I already had 50% range of motion back in 3 days."
Sending all the get well vibes in the universe your way, Ronda. Tough. As. Nails.
Speaking of gruesome injuries, this footage of a gymnast's horrific double leg break recently went viral…
This article originally appeared on Women's Health