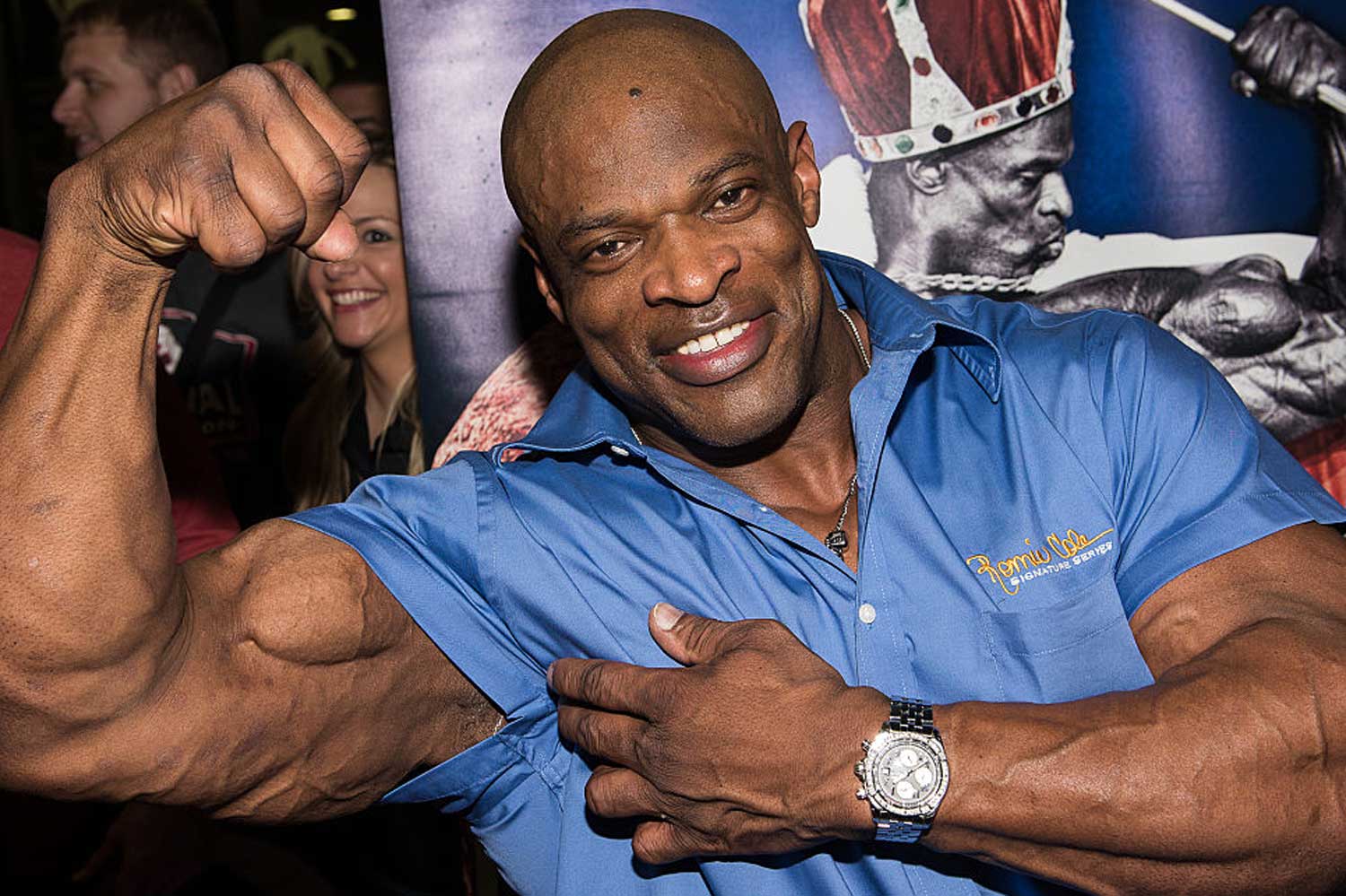 Ronnie Coleman is a bodybuilding legend, but right now he's just fighting to stay healthy.
The 53-year-old fitness icon has been battling through a series of major surgeries over the past few years, including two hip replacements and multiple back surgeries. For a man who's spent much of his professional life as a 300-pound monster pumping iron every day, being confined to hospitals has been hard on Coleman.
But on Thursday, he showed off on Instagram that he's at least getting a little bit of work in to stop his muscles from atrophying.
"I am trying my best not to injure my back as I've just had surgery 3 weeks ago and fresh out of rehab hospital 5 days ago," Coleman wrote. Despite his injuries, Coleman said that he's currently training at a gym in Columbus, Ohio to get ready for the Arnold Strongman Classic competition, but the road ahead is going to be difficult.
"I should also inform you guys that I have another surgery Thursday because the rod came loose from the screw right after surgery," Coleman wrote, before relaying the gruesome story: "I was just released from the recovery room when the nurse came into my room to check my bandages. She asked me to rollover and as soon as I did I heard a loud pop. When I rolled back over it popped again. My 2 week follow up appointment revealed a loose rod after X-rays."
RELATED: The New Rules of Bodybuilding
Still, he was feeling well enough Thursday to do some light work.
"I'm just training so my body doesn't atrophy as much as it already has at the moment," Coleman wrote. "I'm really tiny at the moment but it's all good because we all know muscles have memory."
Coleman's diminished stature is quite different than how he looked in his prime, but the guy has been through a lot. According to his Instagram, a previous back surgery required him to have his intestines taken out so doctors could fuse screws into his back, then put back in place.
Even then, Coleman was trying to get a pump in from his hospital bed.
Dealing with a physical setback of your own? Consult with a medical professional before leaping back into your routine. If you do get sore, be cautious because muscle aches might not always be the sign of a good workout.
This article originally appeared on Men's Health