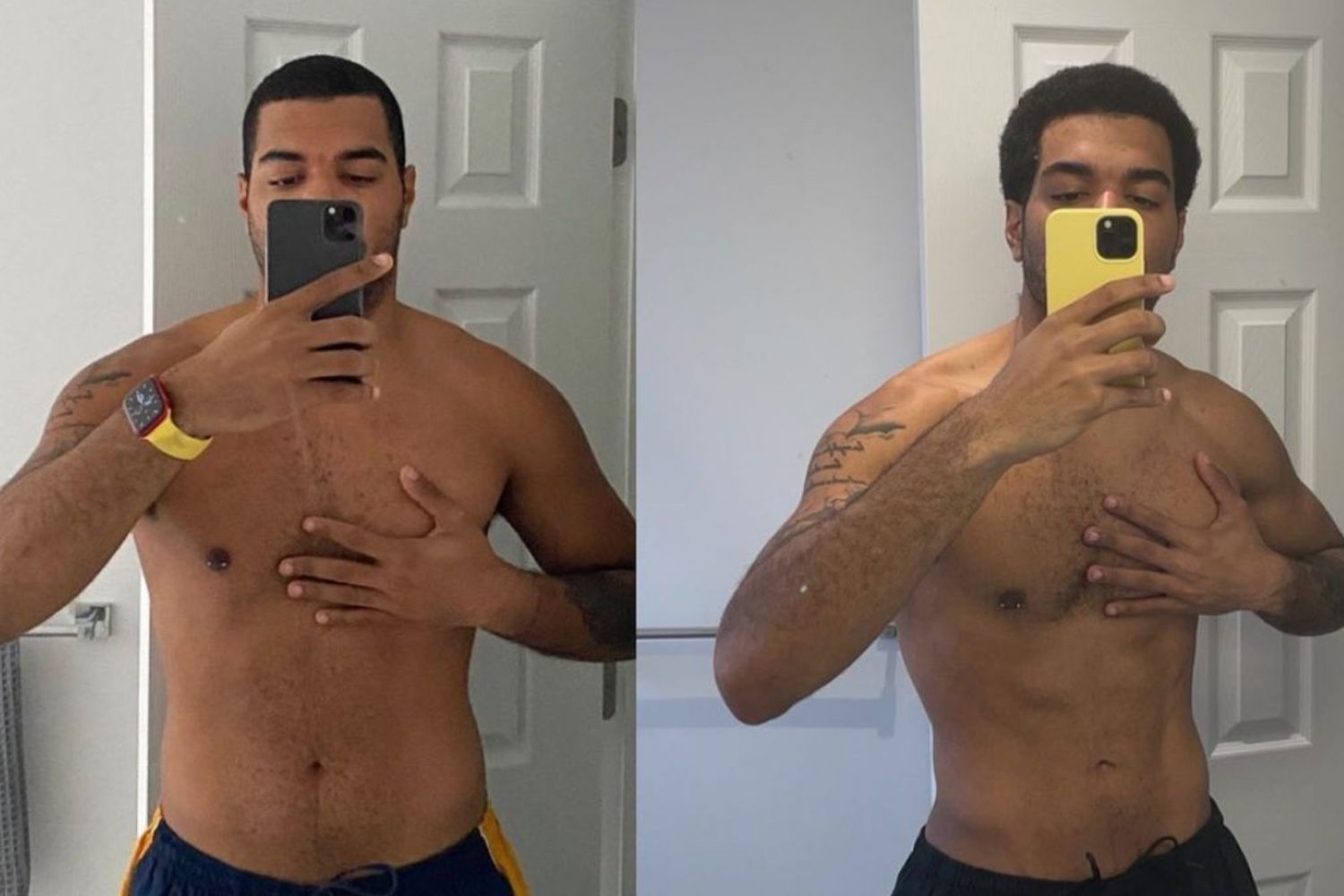 In the past year, TikTok has spawned a new generation of stars with the kind of clout and celebrity status you'd expect from Hollywood's biggest names. From viral dance videos to fitness challenges and transformations, the platform has seen a number of users find fame or, at the very least, garner a loyal fan following.
One such name is dancer and content creator Donté Colley who took to TikTok to share his incredible transformation, courtesy of going plant-based. While he only adopted the diet three months ago, the results speak for themselves and aside from his noticeably lean physique, Colley is speaking up about the mental benefits he's seen as a result of the plant-based diet.
"I have never felt this good in a very long time – both mentally and physically," said the Canadian Colley, who went plant-based in an effort to recharge his mind, body and reduce his impact on the environment. As well as going plant-based, Colley also exercises at least once a day now and dances for more than two hours – a pretty sizeable amount no matter your fitness level.
The 23-year-old, who boasts a TikTok following of more than 300,000, regularly posts dance videos and supportive messages of self-love. He added in an Instagram post, "It's brought me to a place of clarity, has reshaped my mindset and how I look at a lot of things…I love to share the things I make that hopefully can make others smile as well as myself."
As he explained on his post, "Still a work in progress for myself and my personal goals, but we're pushing forward. We got this." He added, "There are so many things left to learn, uncover and discover on our journeys and I am in the process of continuing to show up as the best person that I can be for me."
It seems if you're in the mood for some vegan transformations or meal options, TikTok might just be the destination of discovery. Recently, TikTok star Tabitha Brown went viral after sharing a carrot 'bacon' recipe that left the world stunned. Brown went vegan after watching What The Health, and her faux bacon recipe garnered a staggering 21.1 million views. She starts the video by peeling strips of carrots which she then marinades in ingredients like liquid smoke, maple syrup, and garlic powder, all before cooking them in an air fryer for five minutes.
"Take it out and baby you got some bacon. Now let's check the crunch. Listen real good," she says, before crunching down on the tasty strips. Honestly, even the most devout meat eater could be converted by the looks of this.