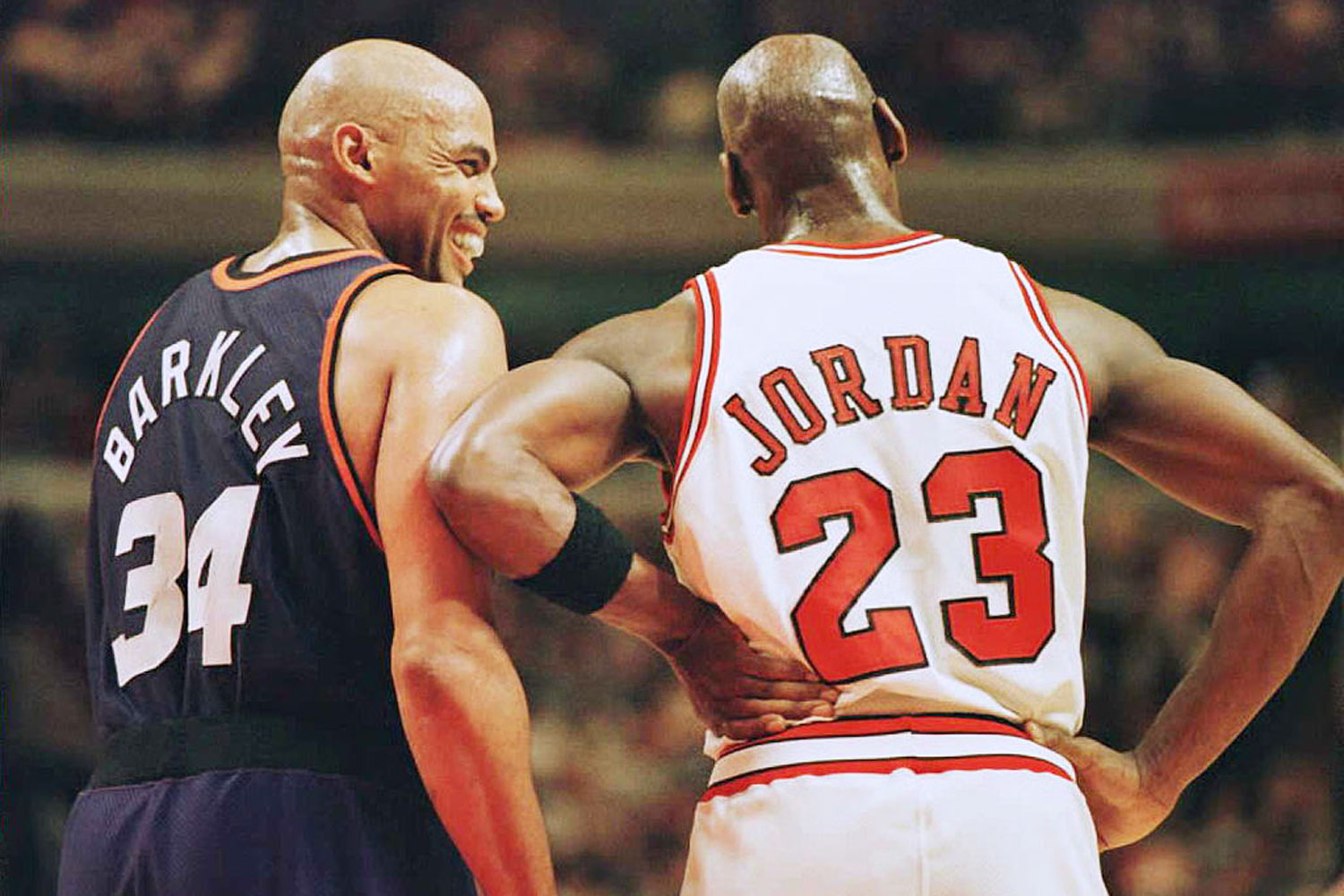 Over the last decade, we've seen some astronomical figures paid to athletes for their services. Their on-field performances haven't just secured them lucrative salaries, but also promotional gigs and eye-watering collaborations. While figures have been significantly inflated in recent times, big earnings started yesteryear – Michael Jordan isn't a person, he's a brand. So website NoobNorm crunched the numbers and using data from Forbes Magazine, created a chart of the highest-paid athletes from the last 30 years.
It's immediately obvious that boxers are raking it in. The list starts and end with someone from the ring – Mike Tyson and Buster Douglas led the charts back in 1990 while Floyd Mayweather is seen towards the top come 2019. In all, 16 boxers made the top 10 at some stage over that 30-year period.
The 90s were largely dominated by Jordan (topping the charts 6 times) and Tyson, although the latter's fall from grace saw him quickly slide down the list.
Tiger Woods spent eleven years as a top earner in the world but after being caught in controversy, his career (and earnings) quickly declined. Mayweather, who is earning a staggering $217,507, 250 in 2019, reportedly took home $US100 million alone from his fight with Manny Pacquiao in 2015.
Footballers feature strongly in recent times: Messi (2019), Ronaldo (2016, 2017), and Neymar finished 2nd to 4th respectively while Lebron James rounded out the top 5 come 2019.
In 2019, these are the top 10 highest paid athletes, combining for yearly earnings of over US$1 billion.
Floyd Mayweather – $US 208,278,00
Lionel Messi – $US 115,307,200
Cristiano Ronaldo – $US 108,269,200
Neymar – $US 93,733,500
LeBron James – $US 86,371,150
Roger Federer – $US 81,232,180
Stephen Curry – $US 77,621, 810
Conor McGregor – $US74,358,900
Matt Ryan – US$59,549,030
Matthew Stafford – US$45,409,408
From 1989 to 2019, these are the highest paid athletes and the year they topped the chars.
Tiger Woods,

11

(2002, 2003, 2004, 2005, 2006, 2007, 2008, 2009, 2010, 2011, 2013)
Michael Jordan,

6

(1992, 1993, 1994, 1995, 1997, 1998)
Floyd Mayweather,

4

(2012, 2014, 2015, 2018)
Mike Tyson,

2

(1990, 1996)
Michael Schumacher,

2

(1999, 2000)
Christiano Ronaldo,

2

(2016, 2017)
Evander Holyfield,

1

(1991)
Lionel Messi,

1

(2019)