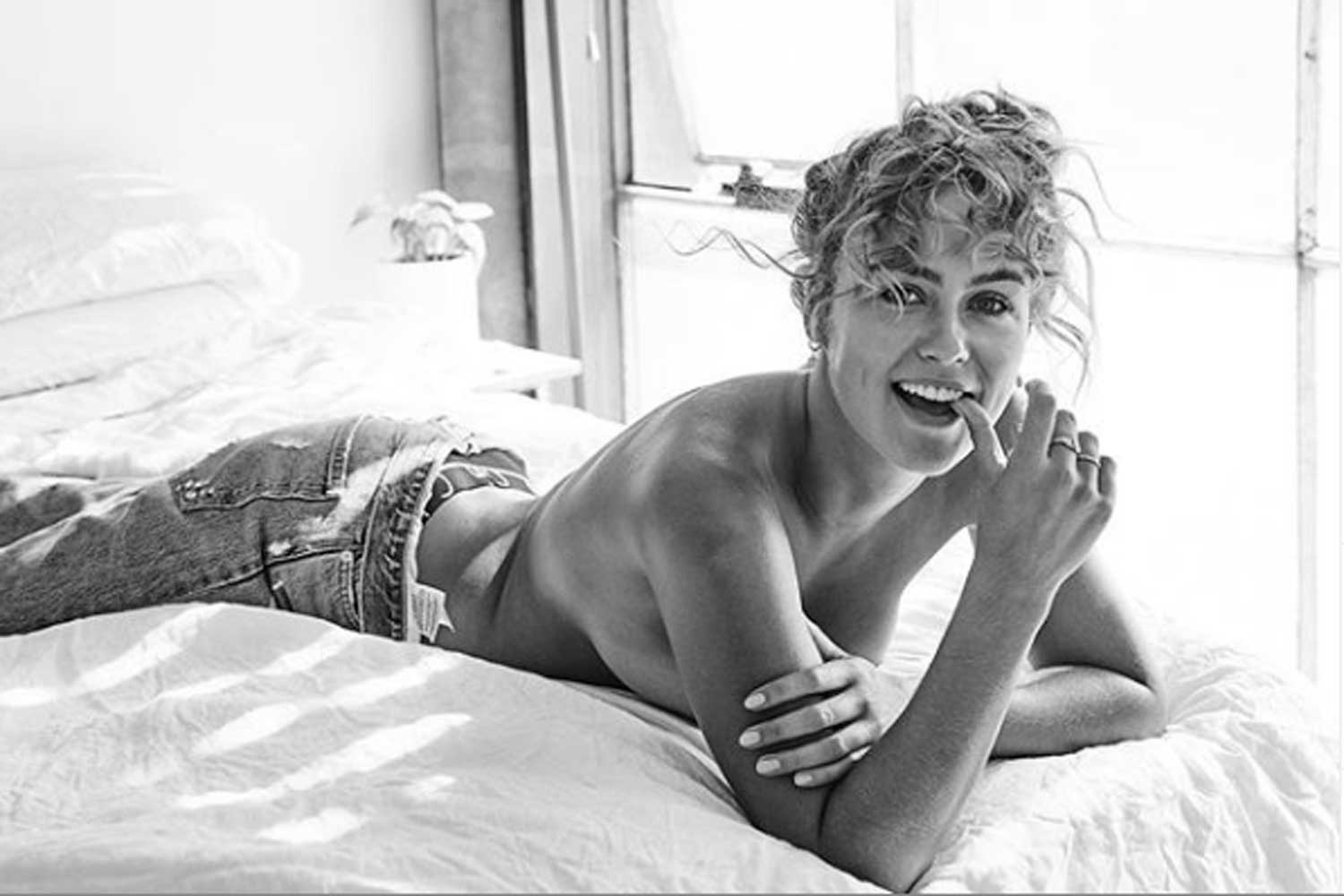 As Jerry Seinfeld might say, Steph Claire Smith has all the qualities that would appeal to the superficial man. For her part, however, the Melbourne model and Women's Health cover girl has been busy shedding a self-image based on her looks. Once upon a time Smith would show up for castings at which success or failure turned on height, hair colour and proportions. "Now they're booking me for me," she says. And who is me? A businesswoman, for one.
Smith's Keep It Cleaner empire, which she cofounded with best friend Laura Henshaw and includes a thumpingly successful fitness and lifestyle app (keepitcleaner.com.au), has stamped her as an entrepreneur on the rise. "I'm the most content I've ever been," she tells Men's Health. "I still have goals and a lot of ambition, but I'm really proud of how far I've come."
THE MAN OF HER DREAMS
Sorry to say, it's not going to be you. This November, Smith is set to marry childhood sweetheart Josh Miller, a cofounder with Smith of sunglasses company Soda Shades. But she's happy to reveal the three qualities she values most in a partner: trustworthiness, a supportive disposition and a sense of humour – ideally of a goofball, Jim Carreyesque variety. "Even on the worst days," she says, "Josh can make me laugh."
TRAIN FOR PERFORMANCE
Whether lifting heavy weights or doing HIIT, Smith works out, she says, to feel strong and energised. She urges you to follow her lead and not to care so much about the size of your biceps. "I've always been competitive," she says, "not with other people but with myself. I go into every session with a performance goal." Not chasing aesthetics doesn't mean going to seed, she clarifies. "I love looking after myself from the inside out. I know physical appearance comes with that, but it's not at the top of my values anymore."
SUCCESS STORY
Smith's business has reached a point where she's started to ponder a question: how much success is enough? She's not sure. But nor is she backing off just yet. "There's so much more to go. We just want to keep growing everything." While keen to remain relatable to her young admirers, Smith holds concurrent thoughts of grand conquests. "But we're not going to launch into the States or the UK until the program is completely up to scratch for those markets," she says.
FASTER FOOD
Your secret to cleaner eating is the same as hers, Smith says: preparation. Getting home from work late feeling wiped and ravenous is a recipe for a blowout. "I try to make the best use of my Sundays, which means shopping for, cooking and freezing meals that are nutritious and ready to go." That said, the odd takeaway meal needn't be catastrophic: "You can still make smart choices".
THE MALE PHYSIQUE
Smith doesn't want you seeing a Thor flick and figuring you need to look like Chris Hemsworth by spring. "Some guys can get ripped really quickly, some take years to build muscle and some live a healthy life but will never have abs," she says. "I can appreciate a guy's body in any shape or form."