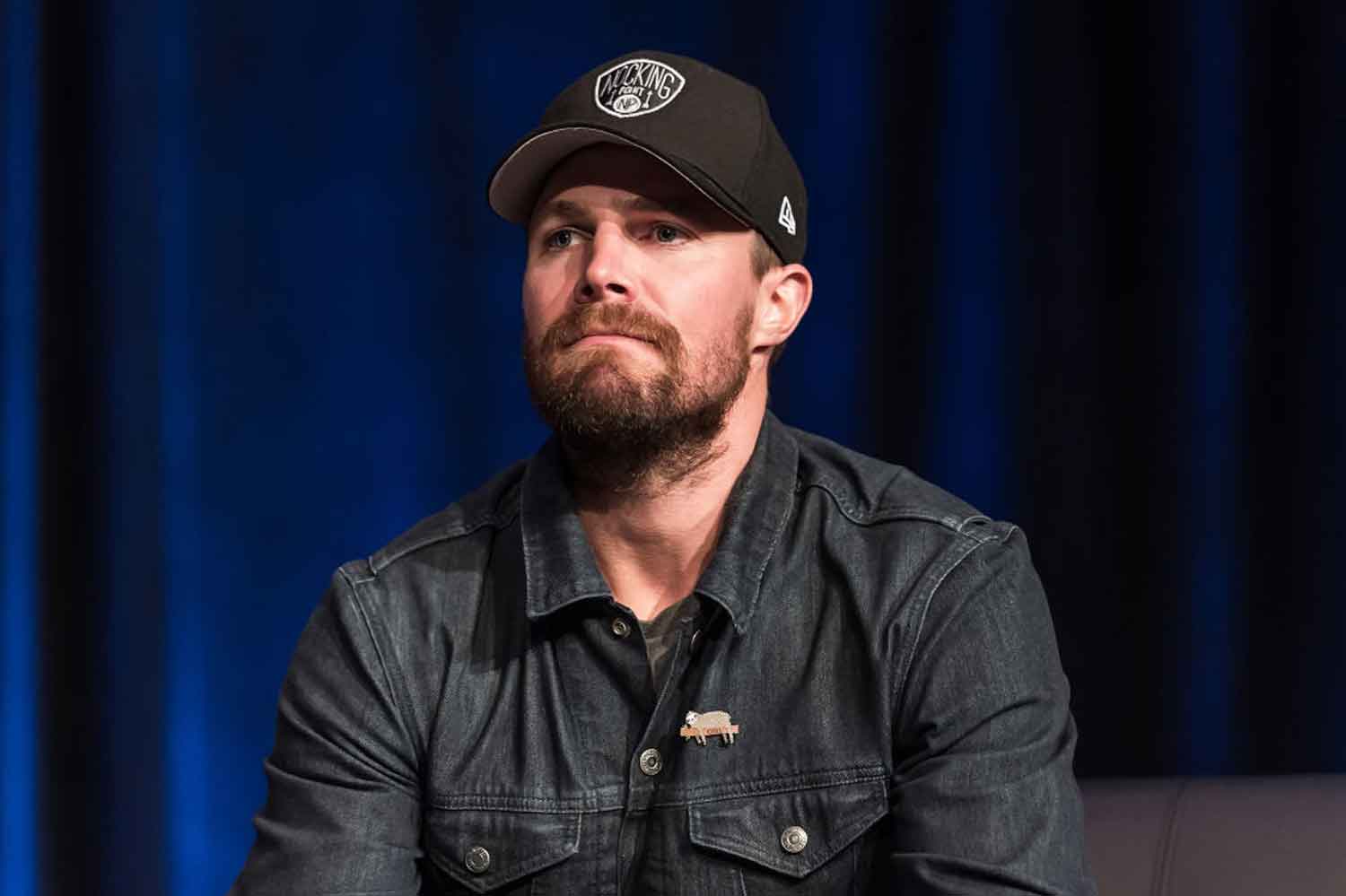 Sitting down with Michael Rosenbaum for the Inside of You podcast, the father-of-one opened up about his battle with mental health, "struggling" to come to terms with the end of the show as well as dealing with other emotional difficulties. He described himself as "mentally exhausted," adding that it was so bad he "laid on the couch" and "didn't eat" for two days.
After scratching the surface, Amell was hit with a panic attack mid interview. "Is it hot in here or am I just sweating?" he asked the host before suggesting he might be sick. The pair paused the interview, giving the 38-year-old reprieve.
"I'm not feeling well at all. I think I just got to go. I just kind of want to walk. I just need fresh air," he said.
When the podcast finally aired, Rosenbaum explained the situation: Amell had a panic attack but insisted on returning to finish the interview, an act the host "commends."
Two weeks later, the pair completed the podcast, revisiting the experience. Amell admits he wasn't in the right headspace, despite getting clearance from his GP.
"Realising nothing was f–king wrong with me and that's when you have the moment of realisation like, 'Oh my god, it's in my head'," he said.
While some may be embarrassed about the situation, Amell is promoting the interview on twitter and updating fans on his current status, "I was in a really bad spot and I'm happy to report that I'm doing much better."
If depression is affecting your life or you need someone to talk to, please do not suffer in silence. Support is available here.
Lifeline: 13 11 14
Suicide Call Back Service: 1300 659 467
Beyondblue: 1300 224 636