There's a particular feeling runners will be familiar with: a throbbing sensation in the foot as soon as the legs stop ticking over. After logging miles on trail or tarmac, few things can rival the runner's high quite like unlacing the sneakers and allowing those blackened toenails to see daylight as your swollen soles delight in the freedom from sweat-soaked socks. 
There's no denying that running takes a massive toll on the feet. While there are variations for everyone due to speed, surface, and footwear, each foot comes into contact with the ground roughly 80 to 100 times per minute, equating to a stride rate or cadence of 160 to 200 steps per minute. And with each step, there's the initial force applied by the ground to the foot at heel contact, followed by the force applied by the foot and supported by body weight during midstance. Physics aside, the general gist is that for longevity in the sport and to avoid hobbling around pre-and post-run, you want to be taking care of your feet.
In recent years, recovery has become a significant focus in the runner's toolkit. Where rest days were profaned, the benefits can't be underestimated. Along with that has come a plethora of devices designed to aid recovery, from compression socks, protein powder, foam rollers and massage guns. But when it comes to feet, recovery shoes shouldn't be overlooked. These shoes allow your toe, heel and foot bones to spread out comfortably during your post-run activities, providing a supportive sole and breathability.
According to Dr. Daniel Geller, a foot and ankle surgeon focused on sports injuries and advising podiatrist to leading recovery footwear brand Kane, these recovery-specific shoes don't just help runners, but also benefit anyone who spends significant time on their feet daily. Speaking about the recovery effect of the Kane Revive model, Dr Geller explains: "After a game, practice, or long run, the Revive allows athletes to reduce stress on their lower extremities. It provides amazing support, ease of transfer through the gait cycle and superior cushioning. We have nurses that wear them on their feet for long shifts on hard surfaces who say they've never felt better."
As Dr Geller adds, "I spend long days in the OR and rely on my Revives for support and comfort, they help minimise fatigue and provide superior cushioning for long hours of standing."
These shoes might be designed to maximise post-run recovery, but for those serious about the state of their feet, the fact remains that recovery shoes are a worthwhile investment – you don't need to be running a marathon to justify your footwear choices. To keep your feet happy, we've rounded up the best recovery shoes below.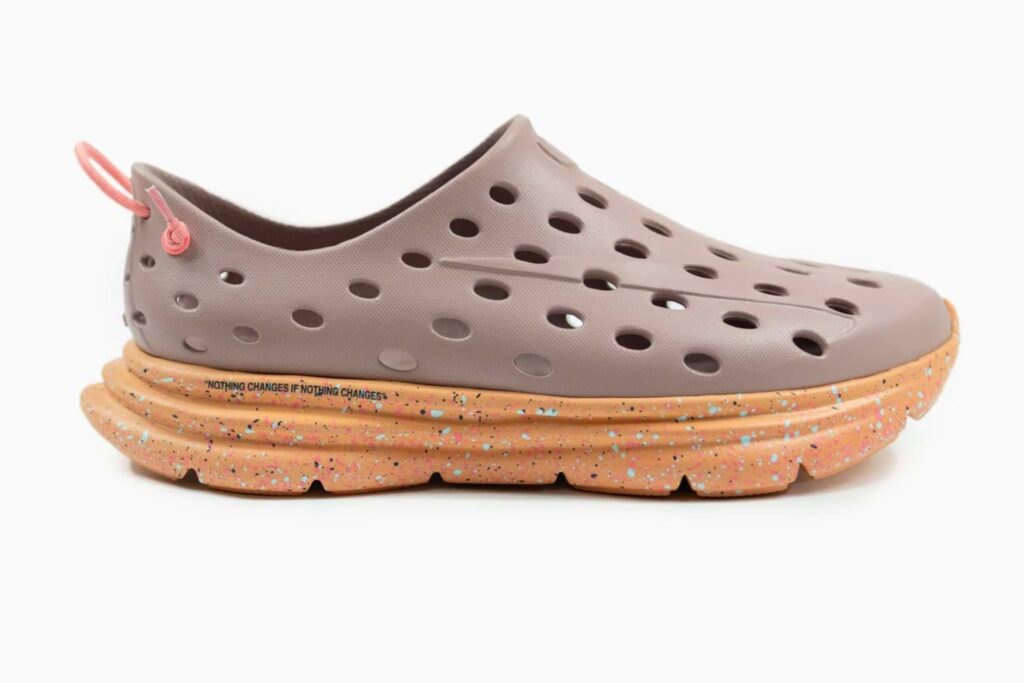 Kane, Revive Active Recovery
Prepare to be stopped as people point to your shoes and ask, "What are those?" But when it comes to Kane's Revive Active Recovery shoe, the answer is one you can delight in. Not only are these shoes the most comfortable when it comes to post-run recovery, with incredible support that stimulates recovery, but they're also better for the planet. Made with BounceBack foam, created from Brazilian sugarcane, Kane has created a shoe made with a renewable resource that helps to reduce greenhouse gases by capturing CO2 as it grows.
When it comes to shoe design, the Revive features raised footbed nodes. As Dr Geller explains, "The nodes in the shoe stimulate nerve endings and enhance the microvascular function of the foot, and the small tactile sensation helps enhance the feeling of relaxation. They also create air channels, allowing a cooling effect on the feet."
As for the design itself, "The inspiration comes from years of understanding the mechanics of the foot, and understanding what athletes and recreational athletes alike need when recovering," says Dr Geller. "We created a shoe to allow folks to rest tired muscles, provide continued support and structure while also having the correct amount of cushion and energy transfer."
Shop the Kane Revive here.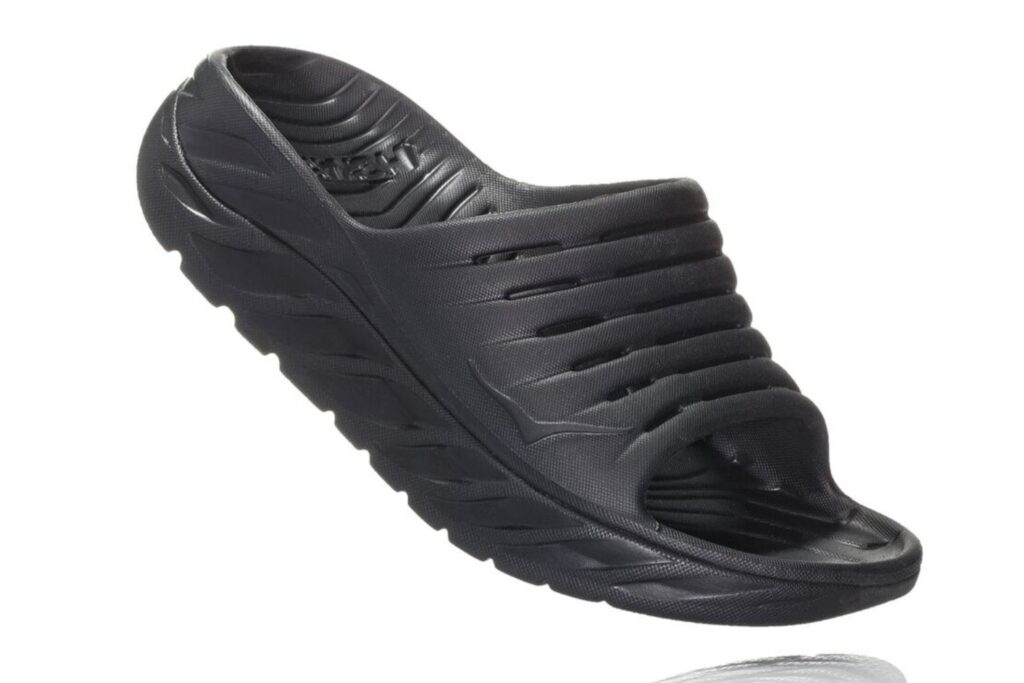 Hoka, Ora Recovery Slide
They might not be the most stylish pair of sandals you've ever seen, but when you get your feet into a pair of Ora Recovery Slides, you'll be hard-pressed to find any shoe as comfortable. The design is simple but highly effective, with an oversized midsole and great support. With a wide-fitting toe box, they are breathable and given that you need only slip them on, there's no energy expenditure required simply to get them on after a hard workout or race.
Shop the Ora Recovery slide here.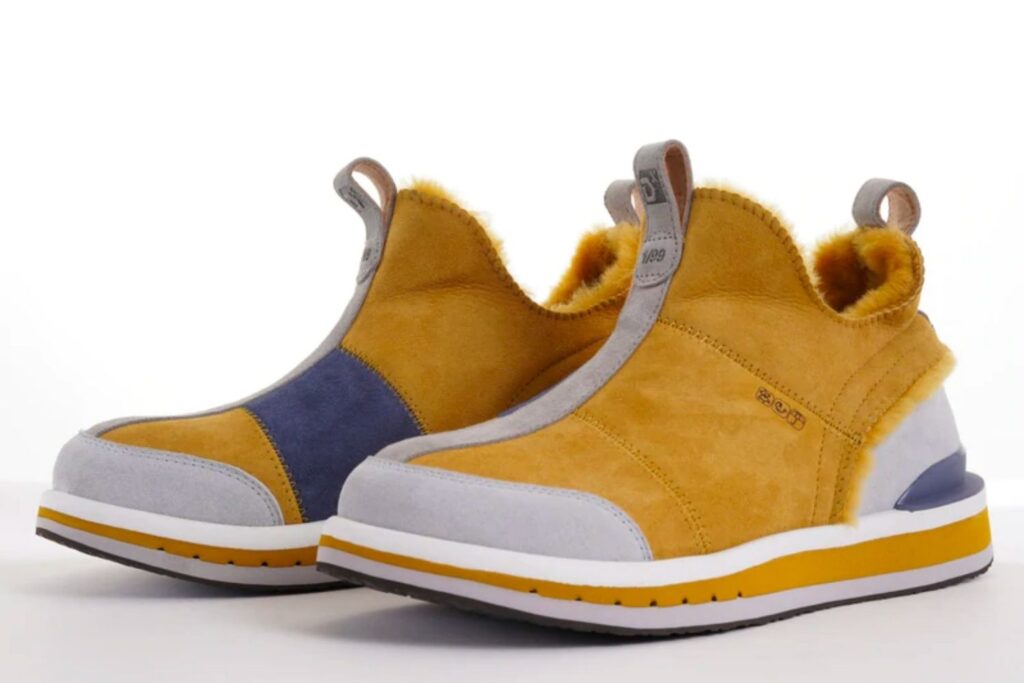 Deckers x Lab, KO-Z SNPR Mid Slip-on
For those who love a slipper but also want the functionality of a sneaker, don't look past the KO-Z SNPR mid slip-on. With a memory foam insole and EVA foam midsole, this sneaker-slipper hybrid helps to cradle your feet with the perfect anatomic design.
Shop the KO-Z SNPR mid slip-on here.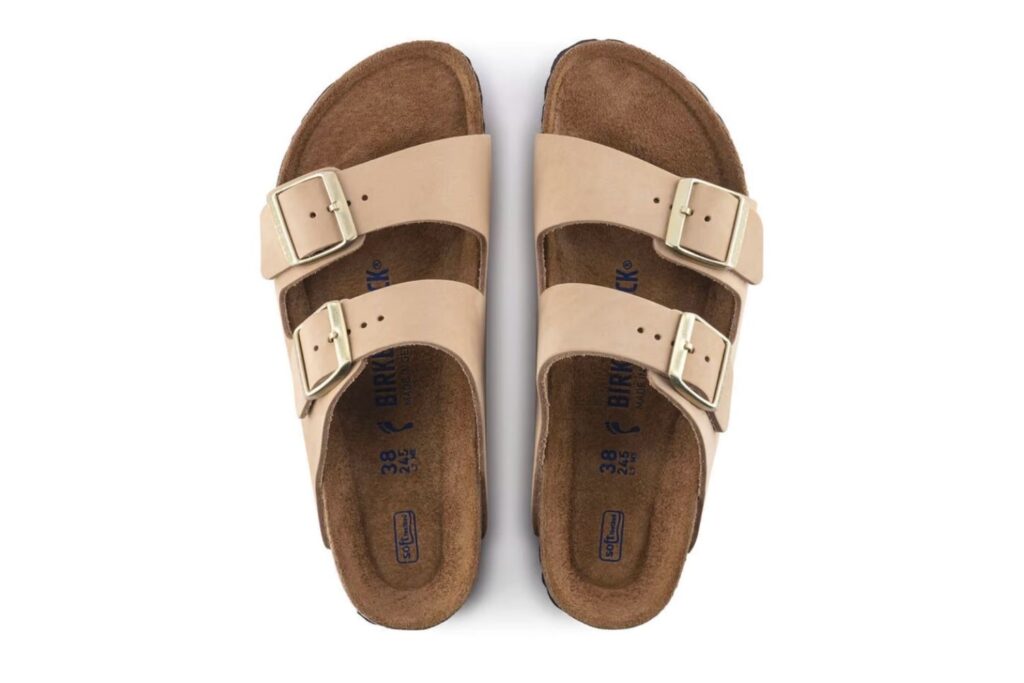 Birkenstock, Arizona Soft Footbed Sandal
The trusty Arizona Birkenstock has become something of a fashion trend in recent years, with everyone from hippies to sporting enthusiasts and sartorial stylists championing their design. But before you turn your gaze away from them as a recovery shoe, know that the Arizona Soft Footbed Sandals are excellent, cradling your feet on a wide bed of cork and suede so as to help them spread out and relax naturally.
Shop the Arizona soft footbed sandal here. 
Oofos, OOriginal Sandal
For hardcore runners, the OOriginal from OOFOS is a favourite. With its featherweight, streamlined design, this sandal simply slides on with minimal effort required. With a next-gen foam footbed, the sandal feels incredibly supportive and eases stress on your back, joints and feet.
Shop the sandals here.