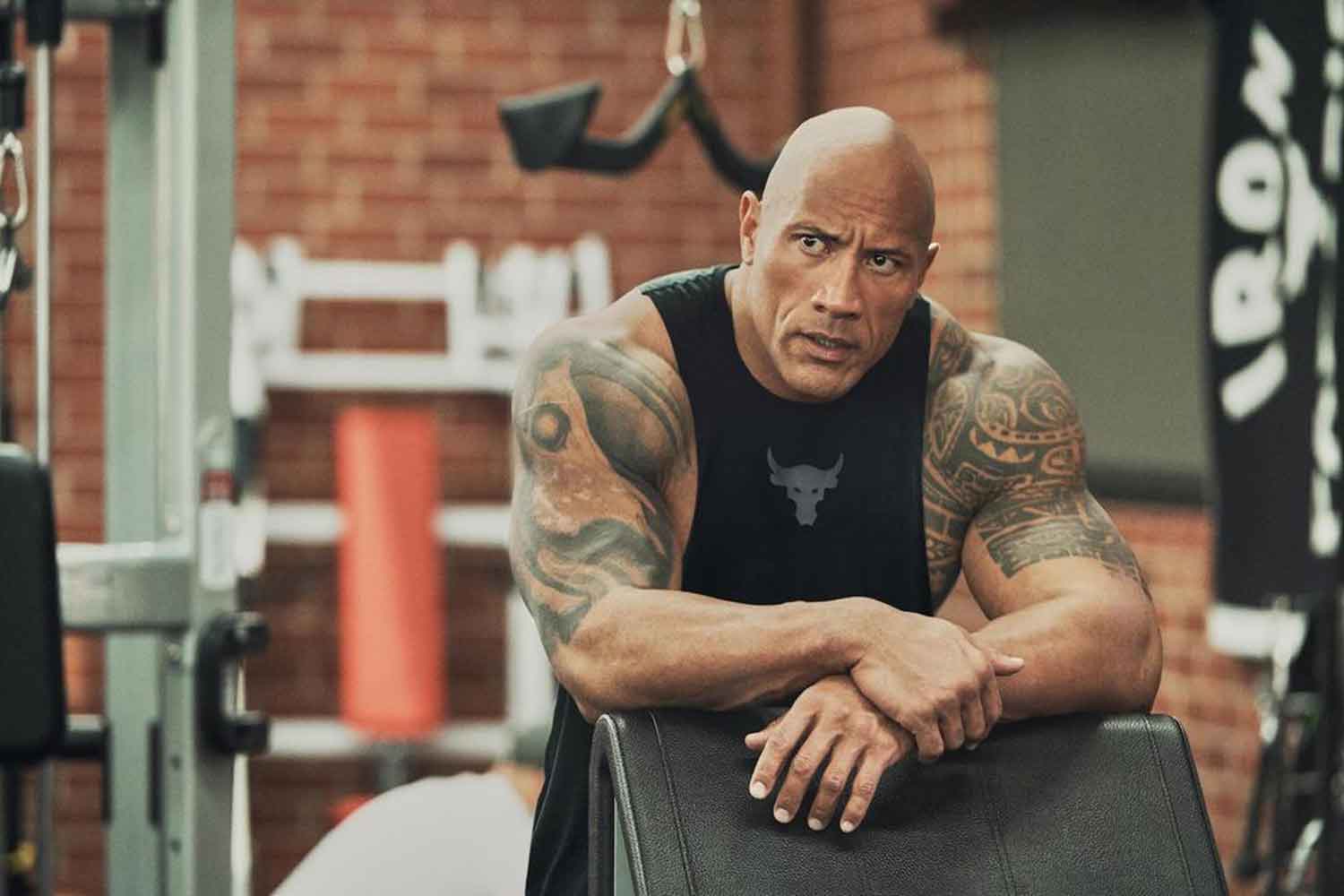 Filmed in his personal gym, the Iron Paradise, following a lower body training session, Johnson answered a fan's question about the knowledge he's picked up during his career,.
"I first started working out when I was 12 years old," says Johnson.
"My first official workout was with my dad, Rocky Johnson, rest in peace old man, he passed away January 15th of this year."
While Johnson has always shown gratitude and respect towards his father, he didn't hold back in describing how tough he was.
"My dad was a workout beast and animal and he was built like a brick house," he shares.
"I would always go to the gym with my dad and watch him on the weekends, but wasn't allowed to work out. so I'd just watch him and all his OG buddies in the gym, training hard and clang and bang, those old school dudes. So 12 years old in Hawaii, my dad finally said, 'Alright you can come to the gym with me'."
One piece of advice stuck with Johnson.
"'Listen. You're gonna work your ass off. I don't want any bullshit.' He goes, 'Whatever you put on the bar, when we do bench press, you have got to push it up. Whatever weight you choose, you've got to push it up, out of the hole," Johnson recalls.
RELATED: Of Course The Rock beats Jet Lag By Going To The Gym
Johnson's first lifts proved he was human after all: he lifted 42kg off his chest with no issues. His old man suggested adding a further 2.5kg on either side by Johnson wanted to add 5kg on each as people started to watch.
He struggled, barely pushing the "weight out of the hole". That didn't stop him from adding a further 5kg, now hoping to move 60kg despite barely being able to lift a lighter weight.
"I don't know why by the way because I had a fucked up afro and acne all over the place, but I was still feeling myself," Johnson laughs.
His father helped him push the weight off the rack but it wasn't long before it pinned him down.
"I started to panic and my dad was standing over me saying 'Push the weight up, push the weight up!'" says Johnson.
"I'm getting embarrassed, I'm panicking. And my dad says 'I'm not helping you, I told you.' And there's a big scene in the gym…"
RELATED: 6 Dwayne Johnson Quotes To Dad By
Noticeably embarrassed and angry, his father made him pick up the weights before offering him a sage piece of advice.
"He said, 'Don't worry about other people looking at you. Don't ego train. Don't ever train for your ego. It doesn't matter, who gives a shit who's watching you? You train for results and you train with weight you can control.' That's how you're gonna be a master basically in the gym, is what he was trying to say," Johnson continues.
The biggest takeaways from Johnson's first experience in the gym?
"Two lessons out of this: Don't ego train at all—this generally applies to men. We are the ones with egos in the gym," he says. "Don't ego train, don't train for your ego. Train for results. And throw on weight that you can handle."