The path to a handsome, confident new smile just got a whole lot easier. So easy, in fact, that you don't even have to leave your home for dentist-directed custom-fit clear aligners! Pretty handy when you are in lockdown or too busy at work to make a weekday appointment, right? Best of all, it means you no longer need to spend hours trapped in the dentist's chair to rock a beautiful, seriously sparkly, straight smile.
SmileDirectClub – to date has already straightened over 1.5 million club member's smiles worldwide! Rest assured, while you might be doing the (easy) work at home, you will be guided along the entire process by an Australian registered dentist or orthodontist who has over four years of aligner therapy experience. 
So how to get started with SmileDirectClub? 
Step 1: The dental team designs your plan.
A 3D image of your teeth is made to see what's going on, which helps design your treatment plan. There are two easy ways to make this image: You order a $20 dentist directed at-home impression kit directly to your door or you can visit a SmileShop for a FREE in-person scan. An Australian registered dentist or orthodontist then reviews and approves your custom treatment plan.
Step 2: The dental team creates your clear aligners.
A preview of your "smile transformation" is shared, and your custom aligners are created. They will be shipped all at once, so there's no wait, if eligible. You'll get the choice of two aligner schedules to best suit you: 22 hours a day or ten continuous hours only at night. Your assigned Australian registered dentist or orthodontist will have regular virtual check-ins, guiding your treatment remotely from beginning to end. And you'll get premium teeth whitening that gives results in just one week. Not only are all your aligners made in the USA, they're also FDA and TGA approved.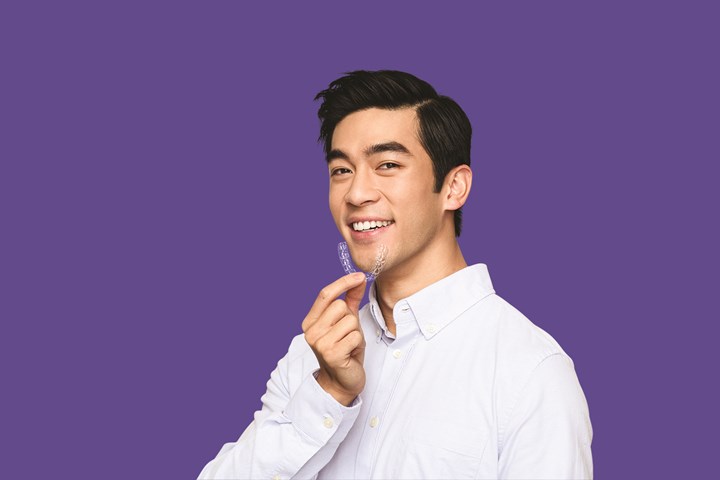 Step 3: You show the world your new smile!
After completing the treatment and checking in with your dentist, you then purchase a set of retainers to wear only at night. These retainers will keep your beautiful new smile intact– for a lower cost and with no additional in-person visit needed.
SmileDirectClub straightens most smiles in an average of 4-6 months, but the exact length of your plan is up to the Australian registered dentist or orthodontist overseeing your case.
Each customised treatment uses state-of-the-art aligner innovations, including Smart Sculpt™ for precision and Comfort Sense™ to safely and gradually move your teeth. Best of all, this new tech means you'll enjoy better oral hygiene without the need for braces, wires, buttons, or attachments blocking your twice-daily brushing.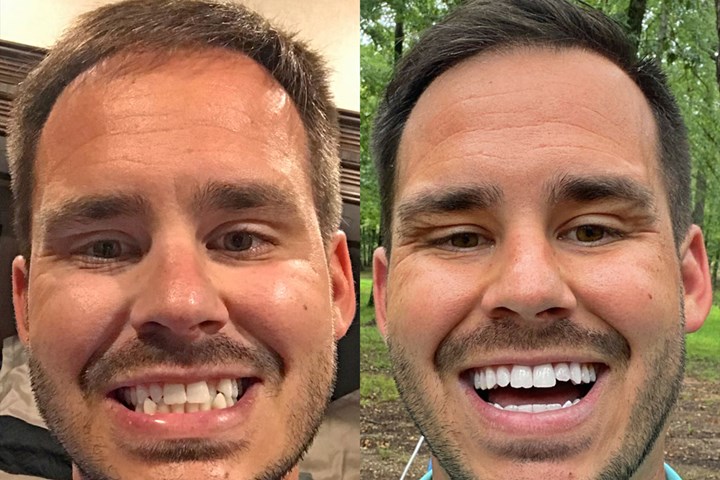 Keeping top of mind that everyone deserves an affordable and confident smile, SmileDirectClub guarantees no hidden costs or increases based on your length of treatment or complexity. Through their clear aligners SmileDirectClub improve smiles without breaking budgets and can save customers up to 60 per cent saving on traditional braces. Fees are conveniently offered in two fuss-free payment options: either SinglePay, a single payment of $2825, or SmilePay, which includes two sets of retainers, an initial deposit of $299, then monthly payments of $119 for 24 months ($3155 total). The SmileDirectClub Guarantee includes free aligner touch-ups, if needed, in addition to a 30 day returns policy.
Lean into your new smile journey knowing the dental team is available 24/7 via text, video chat, email, or phone.
Visit SmileDirectClub.com.au to order a $20 impression kit, a saving of $59, or book your FREE 3D scan today.