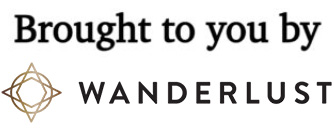 It's noble to strive for a "food-first" nutrition plan, where all your nutrients come exclusively from your diet, but even the most diligent among us might need extra support to ensure we get the essential nutrients we need to live our healthiest life.
Enter: supplements.
Many men swear by supplements to help them meet various needs and stay healthy. They've become quite popular—today, there are supplements that do everything from boosting your libido to supporting healthy skin. But with all the brands on the market, should you be taking a closer look at the ingredients label? Short answer: yes.
In Australia our supplements come under the Therapeutics Goods Administration (TGA) and are regulated as medicines. This is a good thing; it means you can expect excellent quality products. But it does mean that not all ingredients have to be declared on the label. Only the ingredients that are therapeutically 'active,' or contributing to the medicinal benefit of the product, need to be. All other inactive ingredients, such as synthetic fillers & excipients (that are avoidable in most cases), don't need to appear. So, you may not even be aware of everything that you're taking.
A leader in the holistic wellness space, Wanderlust are among the few to offer plant-active, naturopathically formulated supplements that do not contain artificial flavours, artificial colours orthose avoidable excipients and fillers. Made in Australia, the brand's focus is on making clean, liquid herbal extracts (similar to naturopathic tinctures), vege capsules & wholefood powders more accessible to mainstream consumers.Plus, their packaging is made from fully recyclable cartons and amber glass jars, (and they're currently sourcing planet-friendly solutions for the induction seals, sachets and desiccants) which is great for the planet, too.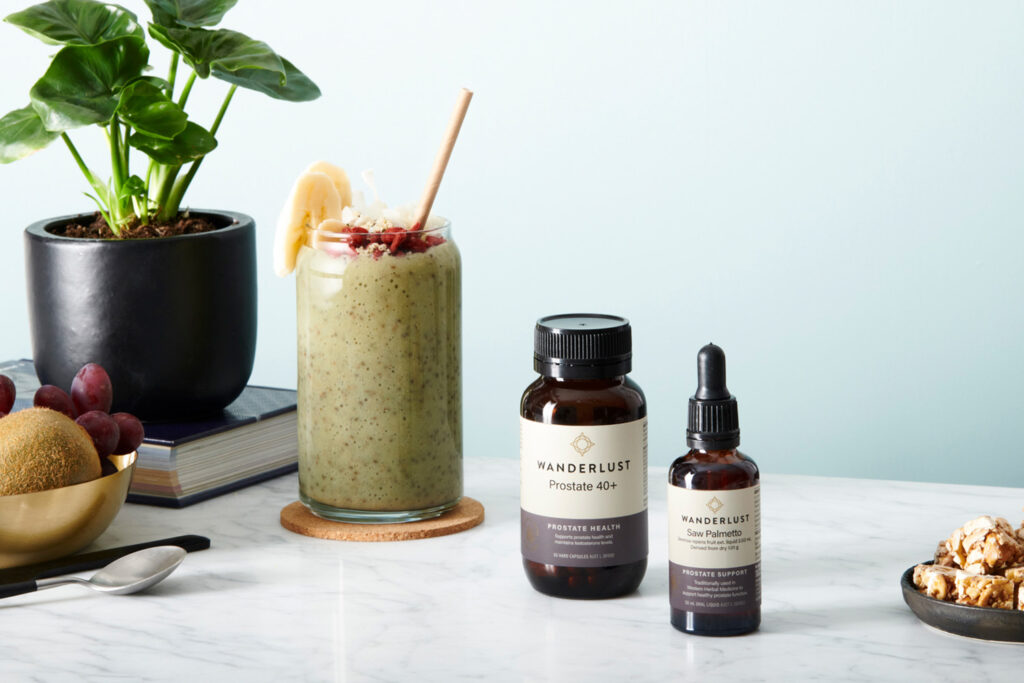 So what are plant active supplements?
Plant active supplements, in a nutshell, are supplements harness the power of nature to help you achieve your health goals. This means the main "working ingredient" in your supplement can be derived from roots, flowers & herbs, as opposed to synthetic ingredients and without avoidable fillers, making them a great cleaner alternative to what your normally find sitting on the shelf.
What ingredients should I be looking out for?
When it comes to male-specific supplements and proactively taking charge of your health, there are a few ingredients that are incredibly beneficial. Here are four to look for,
Saw Palmetto
Saw Palmetto is traditionally used in Western Herbal Medicine to support healthy prostate function and prostate health, urogenital health, and general health and wellbeing.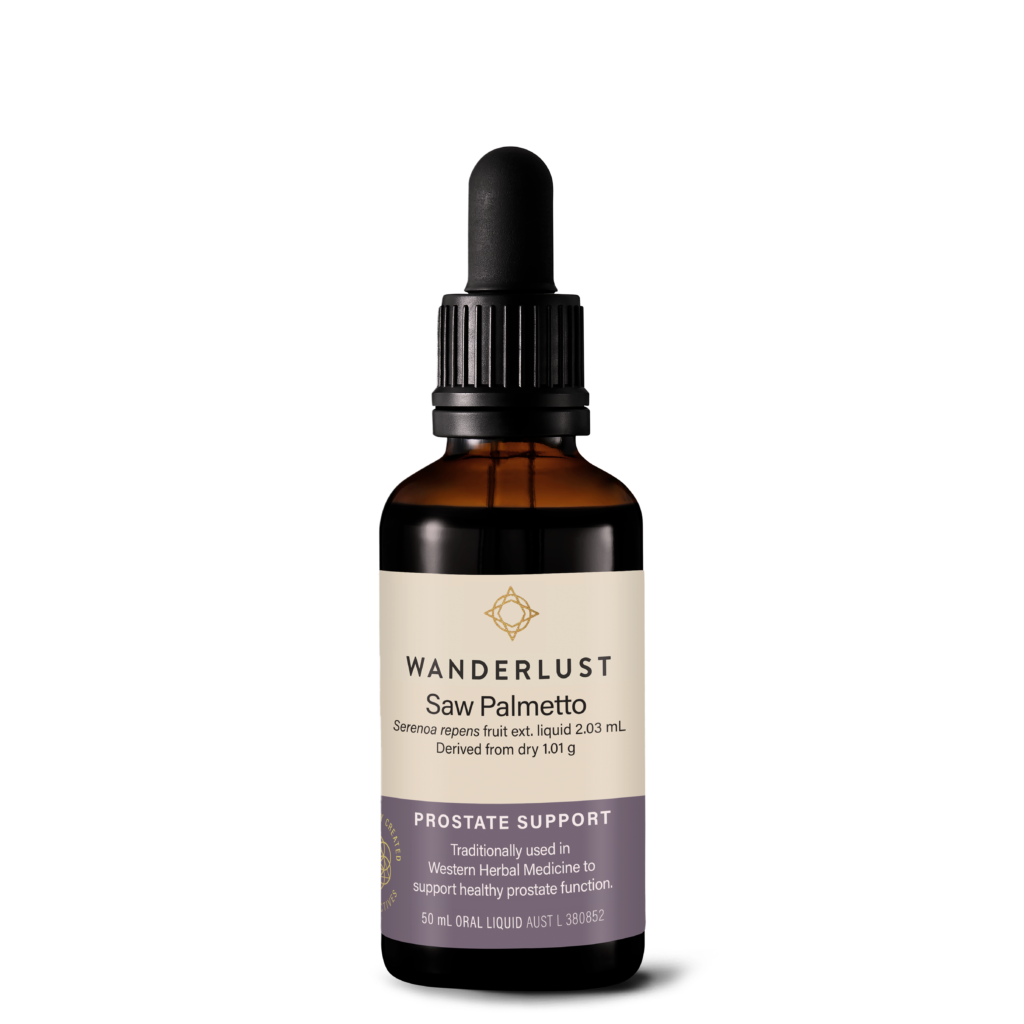 Lycopene
Lycopene is a powerful antioxidant derived from tomato that can help protect cells from damage, and is known to support prostate health and reduce free radicals formed in the body.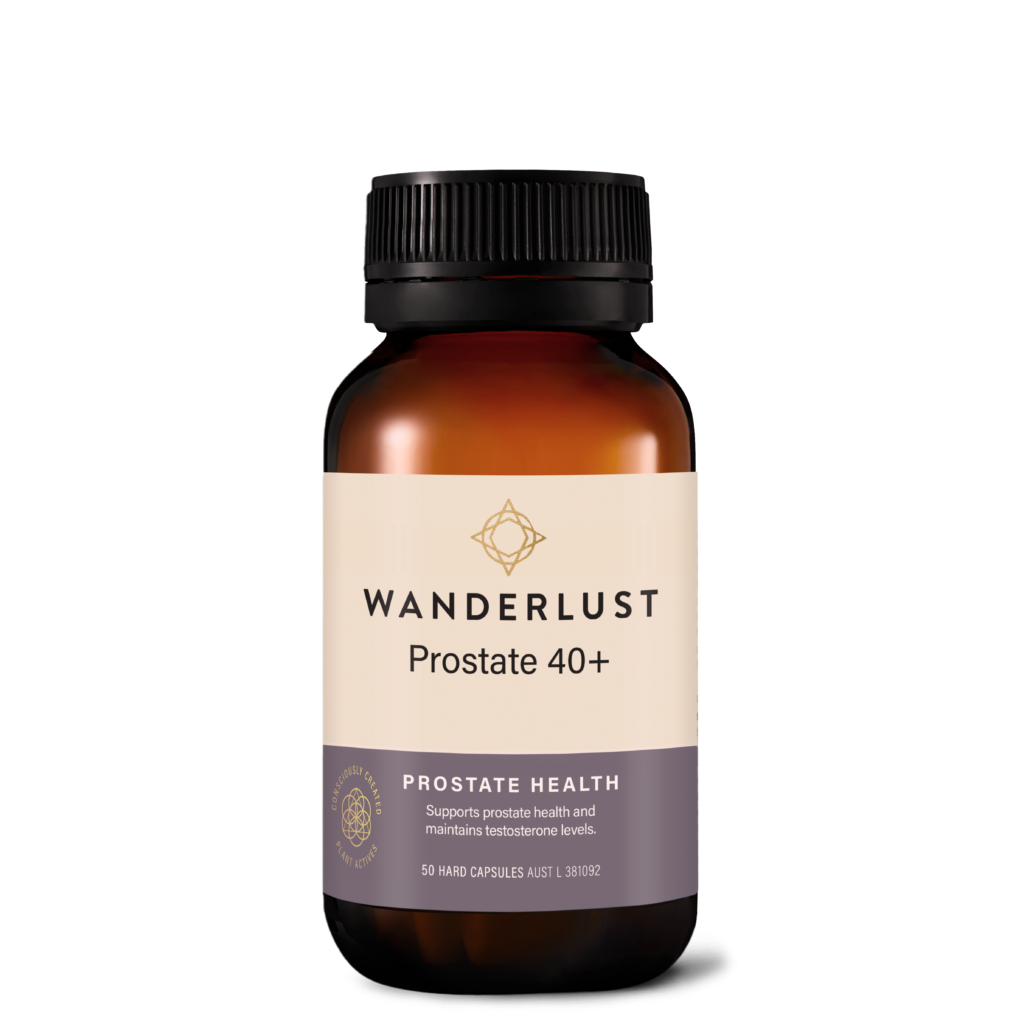 Korean Ginseng
Traditionally used in Western Herbal Medicine as a men's rejuvenating tonic, Korean Ginseng is used to reduce cognitive and mental fatigue. It also works as an adaptogen to help the body adapt to stress, support a healthy stress response, relieve fatigue and tiredness, enhance energy levels and help promote vitality.
Try: Wanderlust Man Kind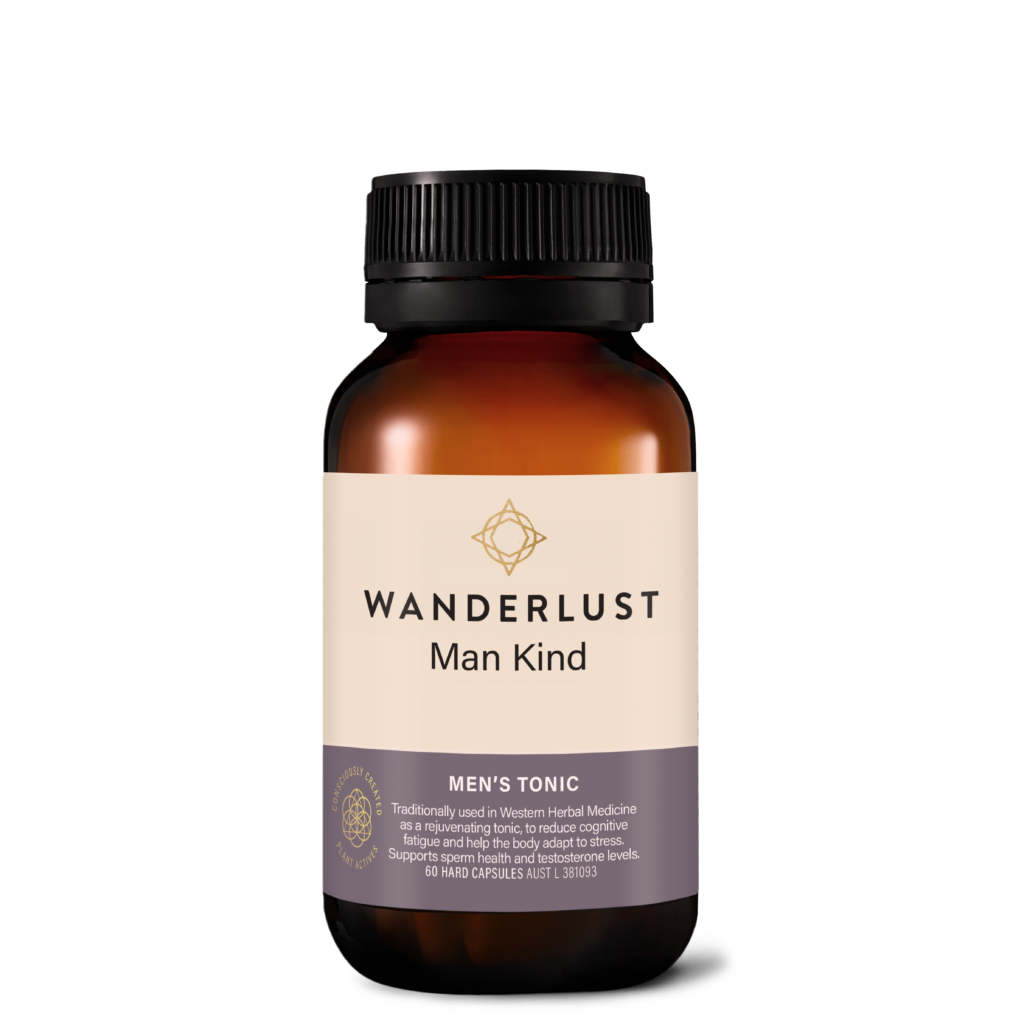 Tribulus
Traditionally used in Ayurvedic Medicine as an aphrodisiac to enhance healthy libido and increase virility, Tribulus supports healthy sexual function and works as a rejuvenating tonic particularly for men.
Try: Wanderlust Libido Booster
Check out the full men's range of clean, plant powered supplements here.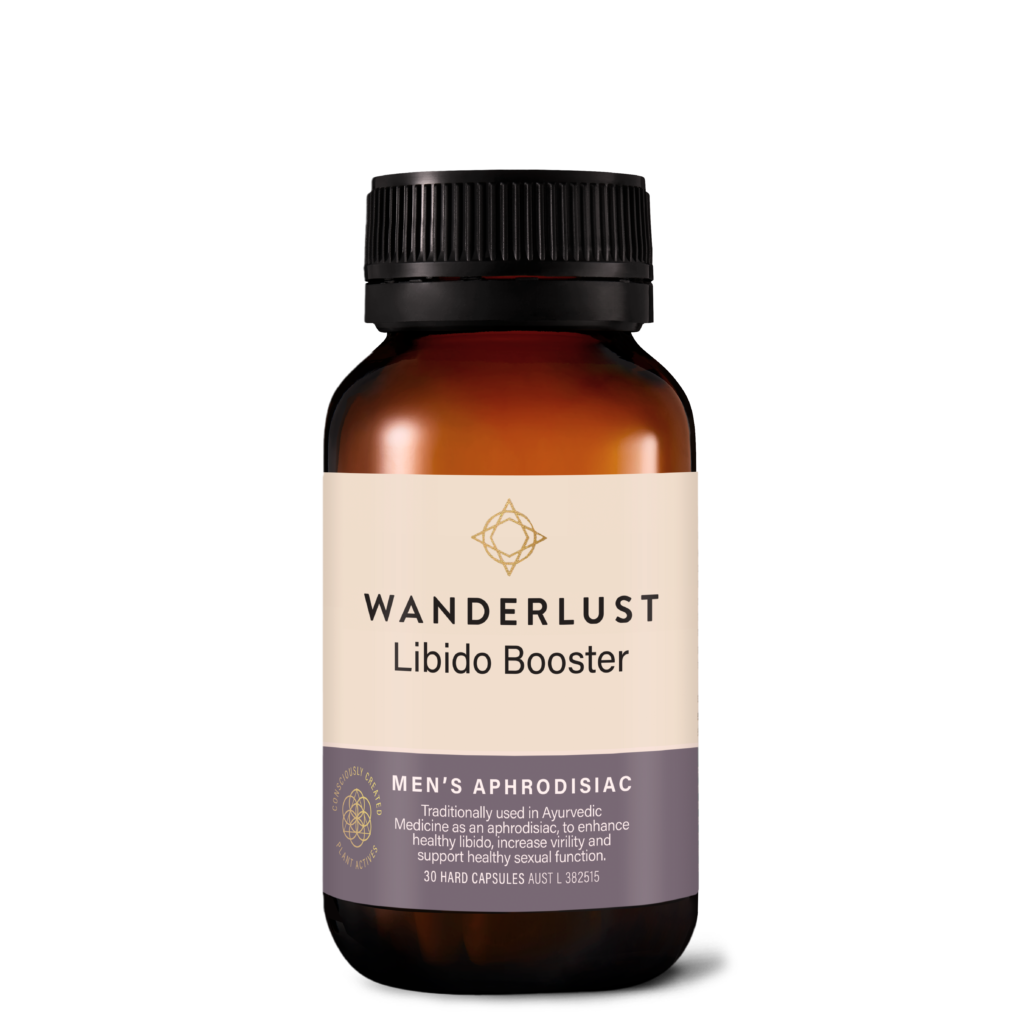 —
Ready to make the switch to cleaner, plant powered supplements?
Get 30% off Wanderlust's entire men's range of supplements – enter MENSHEALTH30 at the wanderlust.com.au checkout.
Offer valid until 31.12.22. Not to be used in conjunction with any other offer. Excludes bundles.
Always read the label & follow directions for use.