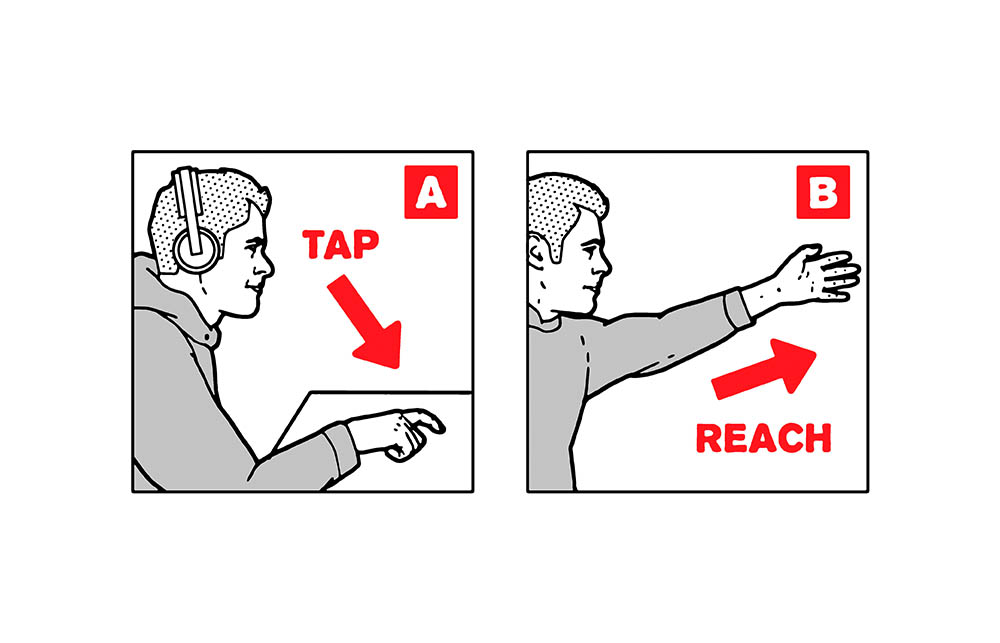 I didn't set out to abstain from masturbation for 10 years, but that's what's happened.
It started because a friend told me hadn't masturbated in two and a half years, and I wanted to know how long I could last. Call it an experiment in willpower.
I stopped on Valentine's Day. My wife was working during the day and I was working at night, and there was no real time to consummate our first Valentine's Day as a married couple. I could have done what I always did when my wife wasn't around and I needed a release. But today was special. It signified something. I wanted Valentine's Day to count for something in the memory bank
So I held off.
Three days later, I still hadn't masturbated. And it was harder than I thought. But it was also powerful, too, in its discipline. I was doing something – or not doing something – that literally everybody I know felt compelled to do at least once a day, sometimes more.
I know recovering alcoholics, and former smokers. But it's rare to run into somebody who has also gotten the masturbation monkey off their backs.
So I kept going, and going and going.
The tide started to turn for me around after about 90 days. That's when I realised I was going entire days without thinking about how I wasn't masturbating.
I started to notice benefits, like I was being more attentive to my wife. When you're not masturbating, your wife or significant other is your only chance for an orgasm. So you start to take seduction more seriously. You can't just go off to your man cave and milk yourself into oblivion.
Not masturbating also helped me stay in the moment. During my heavy masturbation period – that is, many times throughout my adult life – it didn't take much for my attention to wander. If you talked to me, I might look like I was listening, but in my head I was thinking, "Okay, okay, get to the point, mate. I have a computer full of sweet JPGs and MPGs waiting for me at home, and they're not going to jerk off to themselves."
Once I stopped whacking, that was one less thing taking me out of the moment. I could really be with people and not be distracted by the orgasms I wasn't having.
When you're not masturbating, the amount of time you save is amazing, and you get back a lot of mental real estate. It makes you more powerful. Or at least that's how I felt.
When I meet a person for the first time, it's tempting to shake their hand and say, "Hi, I haven't masturbated since February 14, 2005. How long has it been for you? Since this morning?"
It's not like my sexuality has just disappeared. I've had about a half a dozen nocturnal emissions (or "wet dreams") since I began this experiment, and they have always been a pleasant surprise. If your body needs that release and you're not providing it, nature has a way of taking care of it for you.
I know I could not have done this if I wasn't in a committed relationship. It also helps that I'm in my late forties and don't need to be fed like a vampire daily. I can make do if I have sex once every three or four days, sometimes longer.
My friends are fascinated by it, although they don't believe me sometimes. My wife doesn't even believe me. Heck, as I'm writing this and doing the maths in my head – Has it really been 10-plus years? Yep, I guess it has – even I don't believe me.
But it's all true. And I'm going to keep abstaining. Why would I start up again? So far, it's only made my life better. I'm more focused, less high-strung, more attentive to my wife, and the periodic wet dreams are more exciting and less shame-induing than they were in my youth.
Maybe you're scoffing at this. "Give up masturbating? This guy is insane." Sure, I understand. I scoffed too when I first heard about it. Giving up masturbating seemed as stupid as vowing to never drive a car again. But it didn't take long for me to change my mind.
It's up to you. Diddling yourself is fine. Nobody knows how to please your body better than you. But you might be surprised at how much of life you're missing with all that mindless whacking. Take 21 days off and see what comes from it. I dare you.