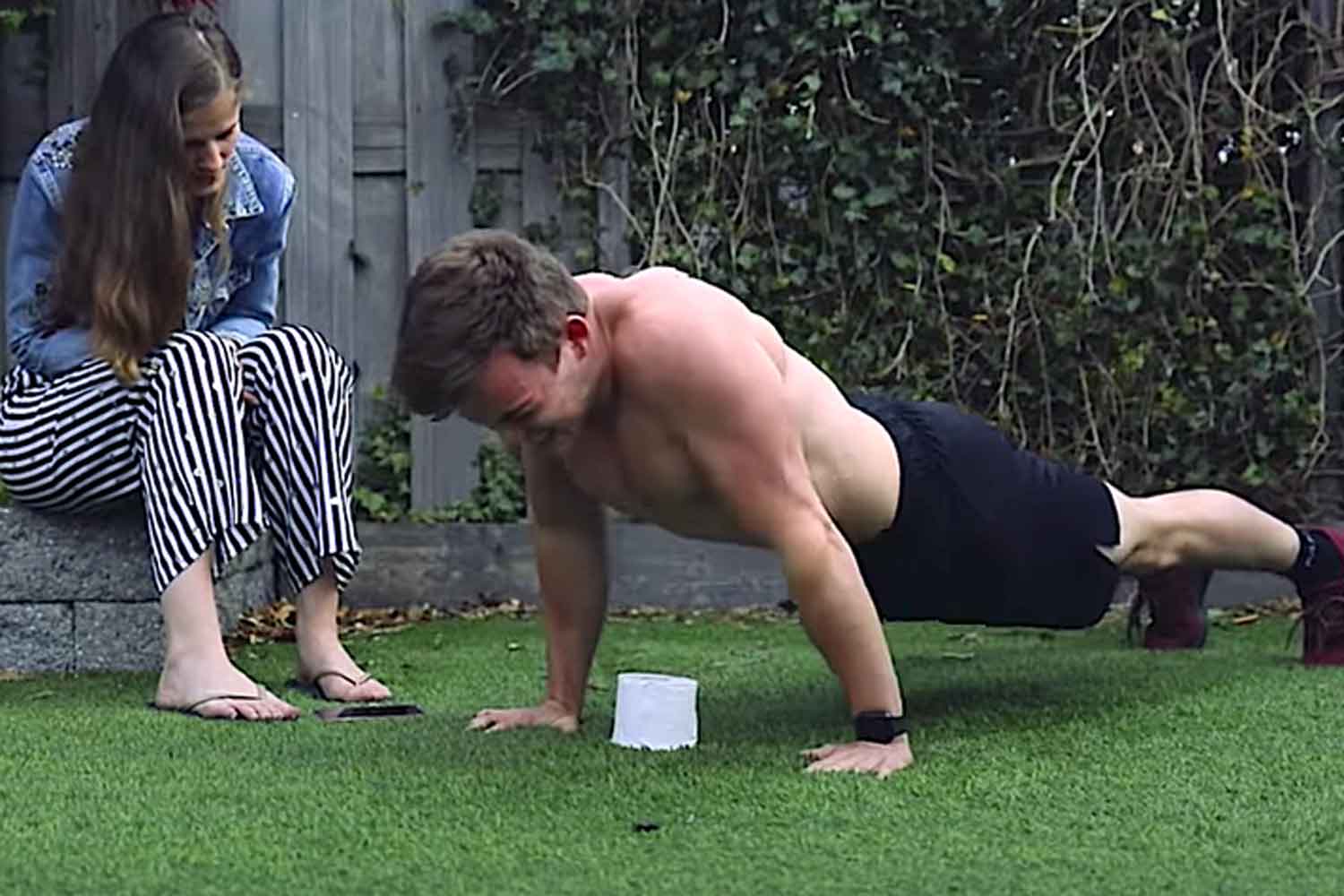 The footage gained traction with viewers posting their own #30secondchallenge. Although there were several who beat his record, one man managed 50 pushups with "perfect form".
"This man literally wipes everyone off the table, including me," he says, playing a clip of the new pushup champ.
Naturally, Browney wouldn't settle for second best – he set himself the new challenge of doing 51 or more pushups in just 30 seconds.
Documenting his journey, Browney showed the training he underwent to increase his total number of reps. Half way through the month, he had already got up – 56 pushups in 30 seconds – but he admits his form was shady.
"I think my arms were a little too wide and my core should be a little tighter," he says.
He followed three new guidelines: hands shoulder width apart, arms "lock up" with every rep and height should be around a toilet paper roll above the ground.
After tightening his technique, his reps suffered, although he still reached a half ton.
"The pushups were perfect, but I didn't beat him. I tied him," he says.
In his next attempt he goes three better, setting himself a new personal best using stricter form.
"I don't think I've pushed that hard in my entire life," he says. "I really had to push my limits and push myself."
If you want help with your form, we've got you covered: head here for tips from our fitness director.