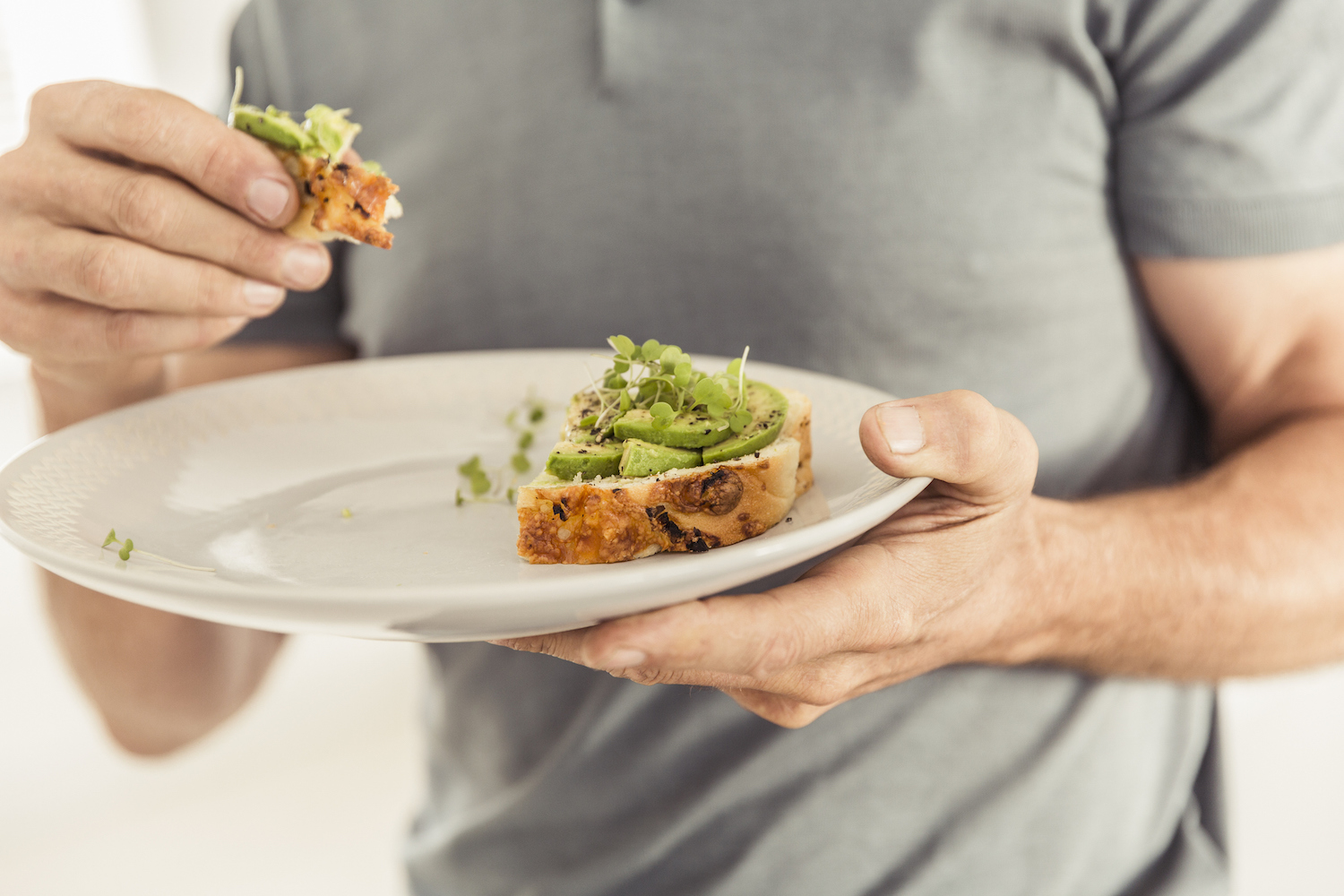 If you're like me, you probably have a lolly jar on your desk that you go to every 15 mins to solve your office cravings. It isn't long before you've stacked on the kilos and wondering how to get out of your junk food rut. Luckily there are some handy snacks that you can keep on hand for moments of desperation.
Roasted Chickpeas
One particular study in the journal Appetite found that less than half a cup of chickpeas made people more satisfied and less likely to reach for processed snacks. To roast chickpeas, set the over to 400 degrees and leave for for about 30 minutes. Stacked with fibre and protein, chickpeas are a great nutritious snack.
Trail Mix
It's no secret that nuts are a great source of protein. Trail mixes provide a great blend of nutrients while adding sweetness that will satiate your sugar fix. If you're going to pre-buy, for a healthy option, try and leave out the chocolate or otherwise, mixes are easy to make at home by buying the ingredients separately. Per 100g, you'll get 14g of protein.
Sliced Apple with Nut Butter
When you're craving a snack but don't want to reach for unhealthy treats, fruit is a must. While fruits are naturally high in fibre and vitamins (approximately 4g), they don't offer a lot more than a bit of energy. Luckily, apples are a great vessel for nut butters. When you're desperate to add a bit of protein to your afternoon treat, use a spread (nearly 25g per 100g) to add both flavour and density to your snack. Want to up your snack game? Melrose is about to drop a range of nut butters with flavours like chocolate hazlenut, almond chai, and coconut cashew.
Hard Boiled Egg
Who can go past eggs? These are easy to organise the night before, and offer an awesome amount of protein while low in carbs and fat. A typical egg contains between 6 and 10 grams of protein. Beware though, you might need to leave your desk for these ones – the smell might make you a bit unpopular with your colleagues.
Flavoured Tuna Cans
Where can we begin. Tuna is loaded with not only protein but also omega-3 fatty acids which are great for your heart. If you're not a fan of plain tuna or don't have the time to put it in a sandwich, not a worry, brands like Sirena offer a range of exciting flavours that will help you knock back a can.