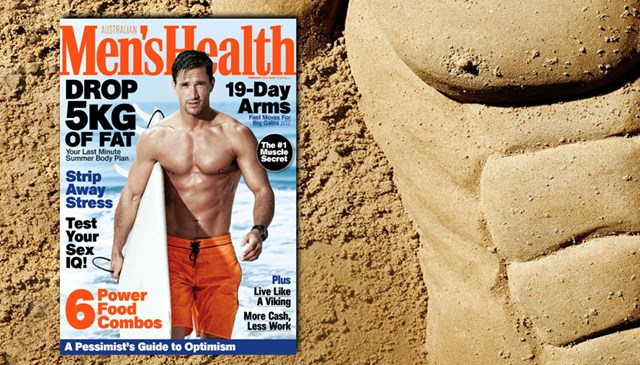 1\ PRESSURE POINTS
Get fired up for the Australian Open with our inside look at Grand Slam and Olympic champion Andy Murray's journey to the top of the world rankings. The Scotsman reveals what it takes to topple rivals and maintain focus when the pressure mounts
2\ DOES MY BODY LOOK BIG/SKINNY/FAT?
Can't find a workout to suit your body type? We've got custom training plans for the most common shapes, whether you're skinny-fat, a gym bro or sporting the dreaded dad bod
3\ THE UPSIDE
Sure, the world sucks right now. But a glass-half empty approach to life may be harming your health. Discover what happens when a life-long pessimist learns to live on the bright side
4\ HOW MUCH DO YOU KNOW ABOUT WOMEN?
Think you know the wiles and ways of the fairer sex? Take our test to see how your knowledge of the female form really stacks up
5\ TRENDS WITH BENEFITS
New fitness fads and heath crazes promise the world. But how many are actually worth your time? Check out our round up of the New Year's latest trends to see which ones you should baulk at and which you should get on board with
6\ DATE NIGHT
With Valentine's Day sneaking up fast, it's time to take your sartorial savvy to new heights. Whether you're taking her to a swanky restaurant or just hitting your local, we've got the date-night attire that could make all the difference