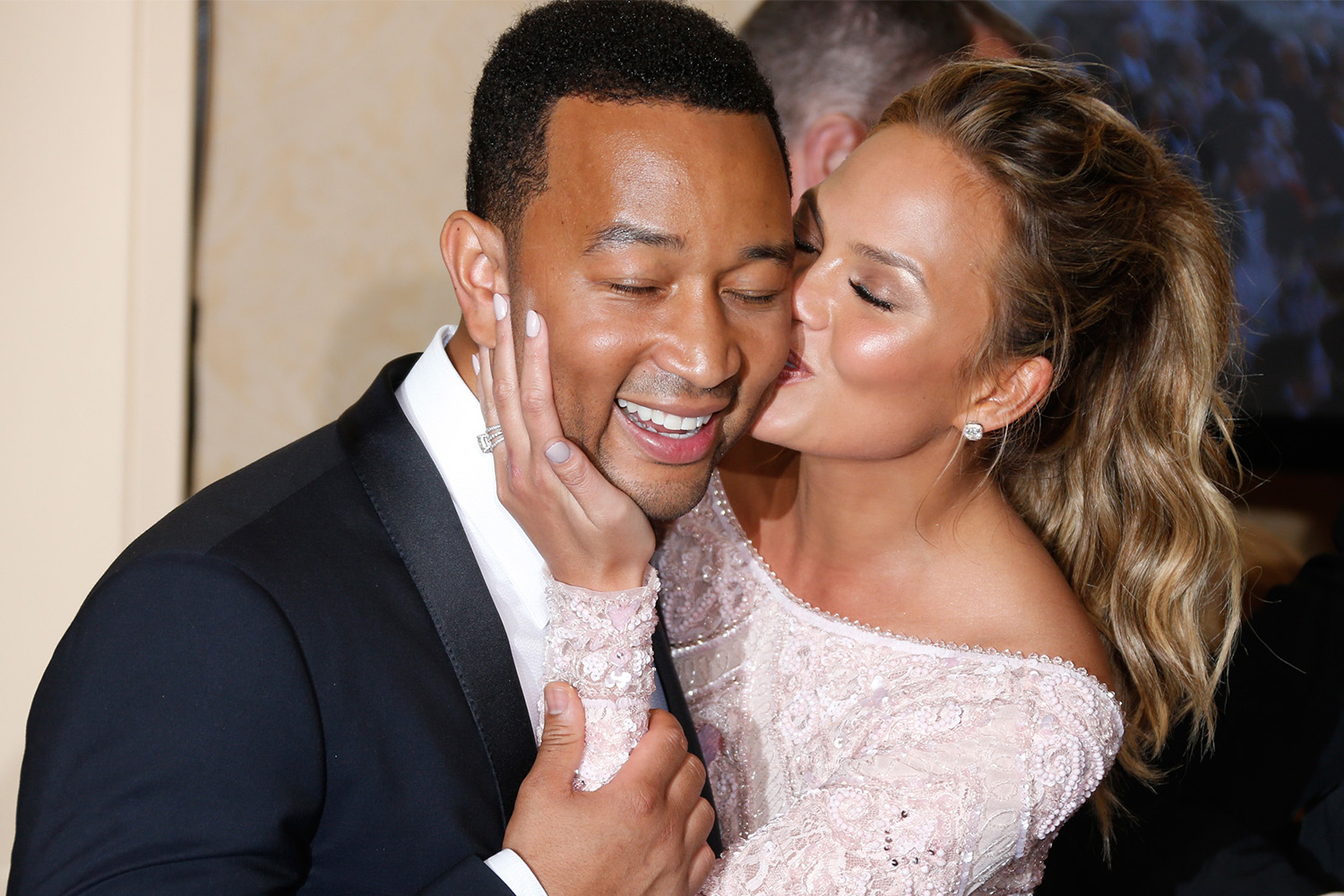 We all have our dirty little secrets, but the celebrities who so often live their lives in the limelight don't always have the same benefit. Indeed, due to our culture's constant fascination with the lifestyles of the rich and famous, we've learned more about these A-listers than we may know about our closest friends. That is, we sure know a lot about their sex lives.
RELATED: 5 Celebrities Reveal the Crazy Places They've Had Sex in Public
However, in the past few years, apart from the constant speculation about romances, breakups, and everything in between, there have been some particularly surprising revelations made by our favourite stars. From George Clooney to Adam West to Martha Stewart, here are some of the juiciest details we've learned about the sex lives of Hollywood's finest.
RELATED: Yes, You Can Date a Supermodel
ANDY SERKIS
In July, Serkis, who is best known for his role in the Lord of the Rings series as the scheming Gollum, revealed in an interview with the Guardian that he has sex "four, five times a day."
NICK CANNON AND MARIAH CAREY
This celebrity couple has since split, but when they were married in 2012, Nick Cannon revealed to Howard Stern that he and Mariah Carey would make love to her own music. And that's not all: He admitted to masturbating to her song, "Hero."
"Why not?" he said. "Sometimes you gotta be reminded of what's at home."
JANE FONDA
The 79-year-old film and fitness icon, who now stars in Netflix's Grace and Frankie, candidly explained in March how she prepared for her role in the show, when her character started a business selling sex toys to adults.
"We tried all different kinds of vibrators. Use it or lose it, right?" she said. "I have one that hangs around my neck and it looks like a beautiful piece of silver jewellery."
ADAM WEST
The late Batman, who passed away in June, once revealed that his days of donning a cape and tights made him into quite the ladies' man. His sidekick, Robin, played by actor Burt Ward, benefitted as well.
"Burt and I were like kids in a candy store. It was the Swinging Sixties with free love and women threw themselves at us," he said. "I remember one night with eight different women. Orgy is a harsh word, but it was eight at one time. I'd have young female co-stars in my dressing room at 7:45 in the morning."
JAMES FRANCO
At this point, it's hard to be surprised by anything about Franco's sexuality; after all, the celebrated actor is starring in an upcoming HBO drama about the porn industry, and has been unabashedly honest about his sex life in the past.
However, his 2010 admission about his masturbation habits is still enough to take anyone aback. The man is, shall we say, prolific.
"When I'm alone, I do masturbate a lot. I don't know why," he told the Hollywood Reporter. "It's like you have those days where it's just like, I have a ton of writing to do, or a ton of reading to do, and you're just like, OK, I'm going to be on the couch all day or in bed all day just doing that… I tend to have a four- or five-time day."
MARTHA STEWART
The queen of home decor and crafting may have a more adventurous sex life than you. During a 2013 interview on Andy Cohen's Watch What Happens Live, the businesswoman coyly responded with a "maybe" when asked if she'd ever had a threesome.
GEORGE CLOONEY
The silver fox's description of his first orgasm is perhaps the most surprising entry on this list. In a 2011 sit-down with Rolling Stone, Clooney enthusiastically explained how he first experienced the sensation, saying that it happened when he was a boy.
"I believe it was while climbing a rope when I was six or seven years old," he told the music mag. "I mean, nothing came out, but all the other elements were there. I remember getting to the top of the rope, hanging off the rope, and going, 'Oh, my God, this feels great!'"
JOHN LEGEND AND CHRISSY TEIGEN
It may not surprise you that these two are members of the mile-high club, but anyone should be shocked by how covertly Legend and Teigen were able to pull off commercial airline sex during a trip to Thailand, as she revealed in a 2014 Cosmopolitan profile.
"We were on our way to Thailand to see my parents, flying commercial first-class," she said. "We were under a blanket. We weren't even in one of those pod things. I feel like we should get a trophy for that."
This article originally appeared on Men's Health.