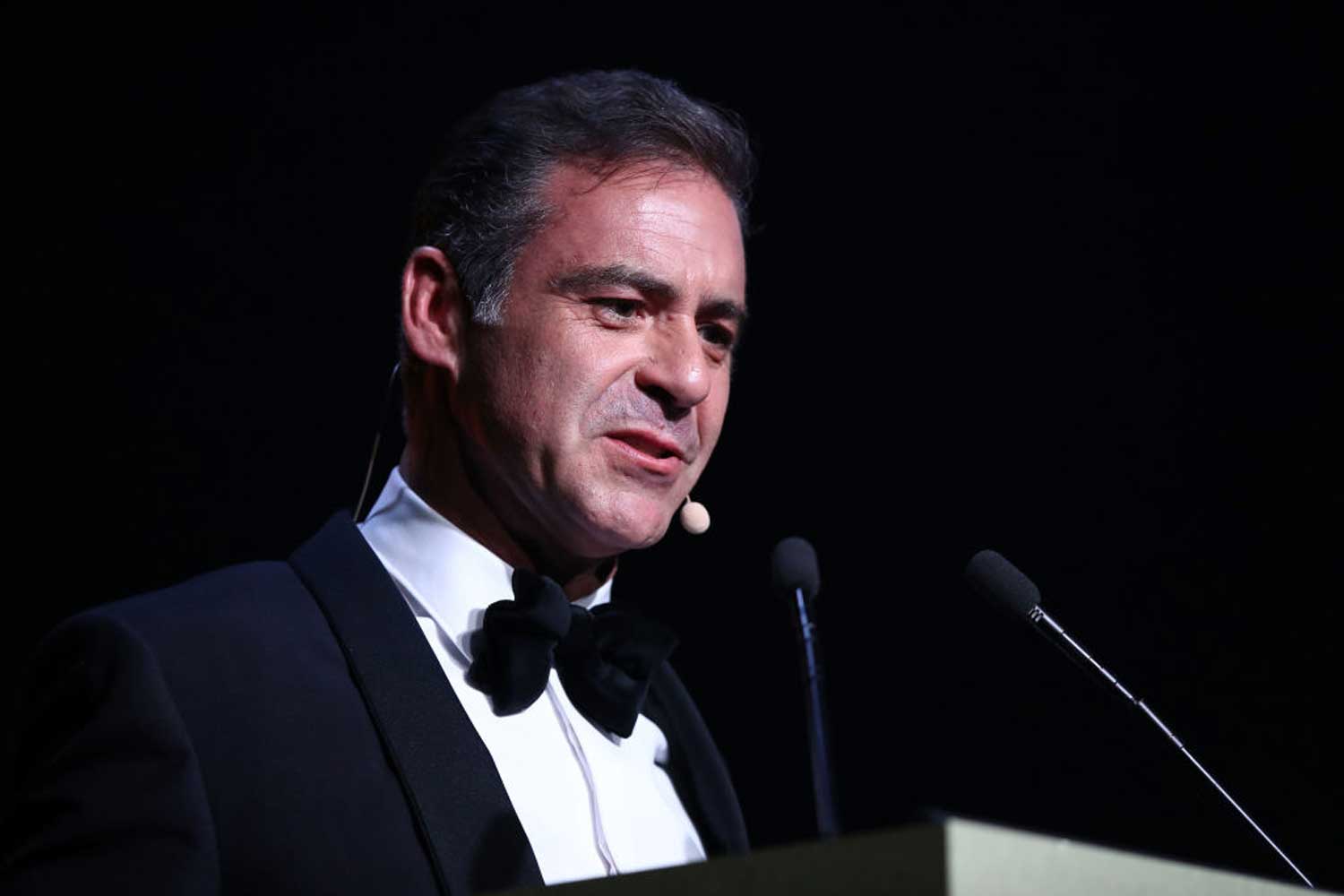 In an extremely candid interview on Sunrise, TV presenter Andrew O'Keefe opened up about his mental health struggles and his subsequent stint in rehab earlier this year.
You can see the full interview below.
Celebrating the life of his uncle, music legend Johnny O'Keefe, The Chase host also took the opportunity to touch on the parallels between their lives, including their personal battles with mental health.
"Uncle John himself struggled in life with mental health particularly," O'Keefe starts.
"He was a 24/7 kind of worker – and eventually that started to take its toll.
"But he was one of the first Australian celebrities to go public about his own mental health struggles. He used to refer to the Ryde Psychiatric Institute as his winter palace.
RELATED: 7 Things You Can Do Every Day To Improve Your Mental Health
While talking of his relative's fight, O'Keefe brought up his own journey.
"I've struggled a little bit in that regard lately I suppose. Life has thrown a few things at me that I wasn't quite prepared for. I wasn't quite as resilient as I imagined I'd be," he continued.
"But we are so lucky in this country that we have people who do know how to deal with that stuff – and it's simply a matter of asking.
"I think we all know the feeling of taking on too much and that we can't get ahead in life, and I felt that for quite a while – that everything had come crashing down and there's no way out. But there's always a way out."
If you, or someone you know, is struggling with their mental health, chat to a medical professional and reach out to a support hotline:
Lifeline on 13 11 14
SANE on 1800 187 263
Beyond Blue on 1300 22 4636