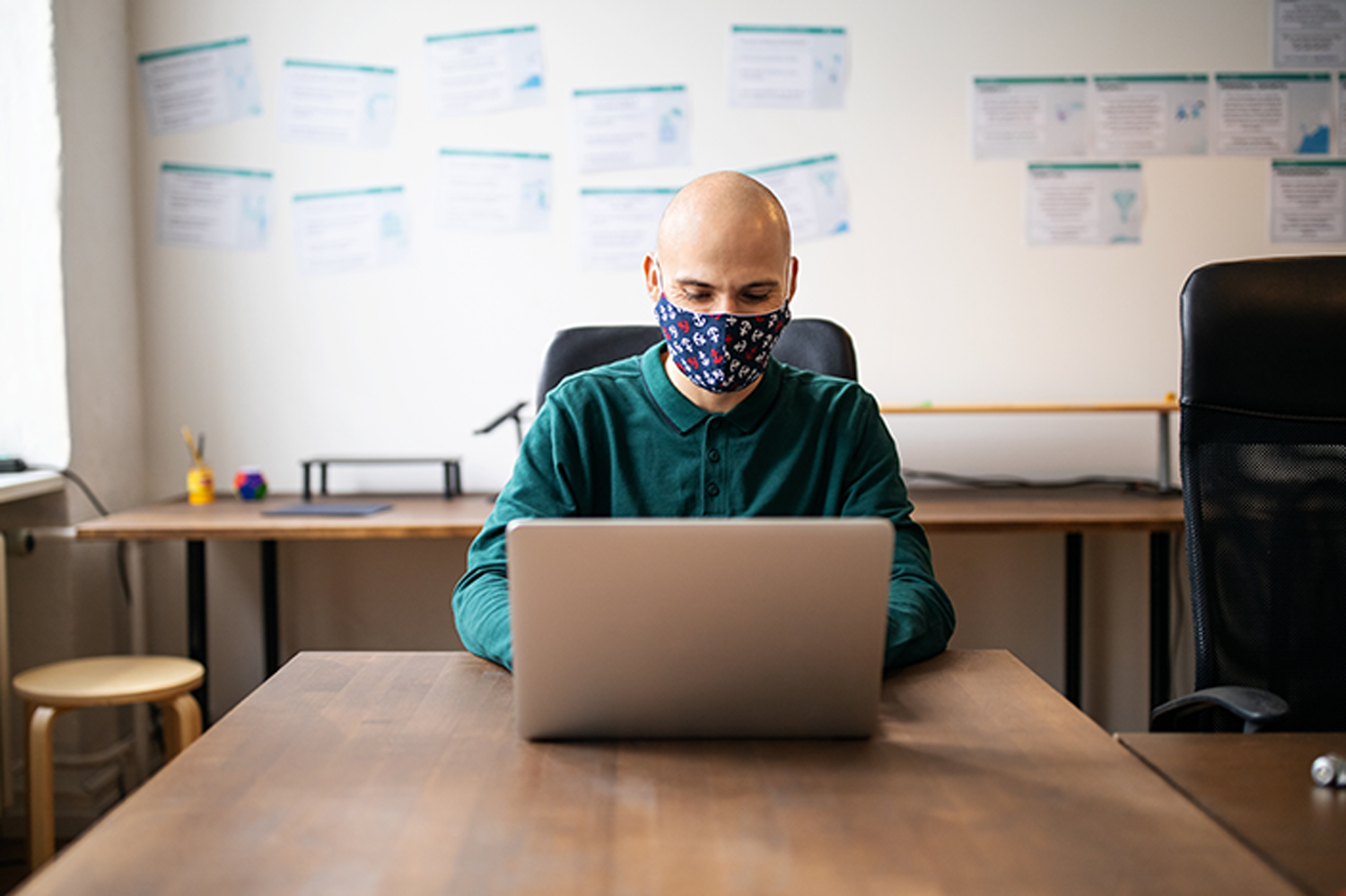 We've heard whispers for a while now that male pattern baldness may be linked to severe bouts of novel coronavirus, but it's only now that science has confirmed it to be true.
In two separate studies, Dr. Carlos Wambier of Brown University looked at the data of patients admitted to hospitals across Madrid, Spain. In the first study, 79 per cent of 122 men who tested positive for COVID-19 had experienced hair loss. In the second study, 71 per cent out of 41 patients had experienced hair loss.
The researchers chalk this up to androgens (male sex hormones), which they believe may enhance the virus's ability to attack healthy cells. This is because the same androgens are also behind baldness, making it "a signal of vulnerability to the disease."
Related: Bald Men Are More Confident, Attractive, and Dominant Than Guys With Hair
"We think androgens or male hormones are definitely the gateway for the virus to enter our cells," Dr. Wambier told The Telegraph. "We really think baldness is a perfect predictor of severity."
Worth noting: the age of each patient wasn't taken into account for these studies. This could have swayed the results, considering age is a known risk factor for baldness and a compromised immune system. Regardless, this connection has now been dubbed the "Gabrin sign" – a nod to 60-year-old follically-challenged doctor Frank Gabrin, who was the first physician to die from the virus in the US.
In a report published in the American Academy of Dermatology, the researchers added, "it would be interesting to observe for severe COVID cases in female patients who present with increase androgens, for example, females with metabolic syndrome or whom are using birth control methods with progestogen hormones that bind to androgen receptor. Additionally, there are many medical conditions that could increase androgen activity in females and might correlate with increasing vulnerability to COVID-19."
RELATED: Scientists Find A Cure For Baldness