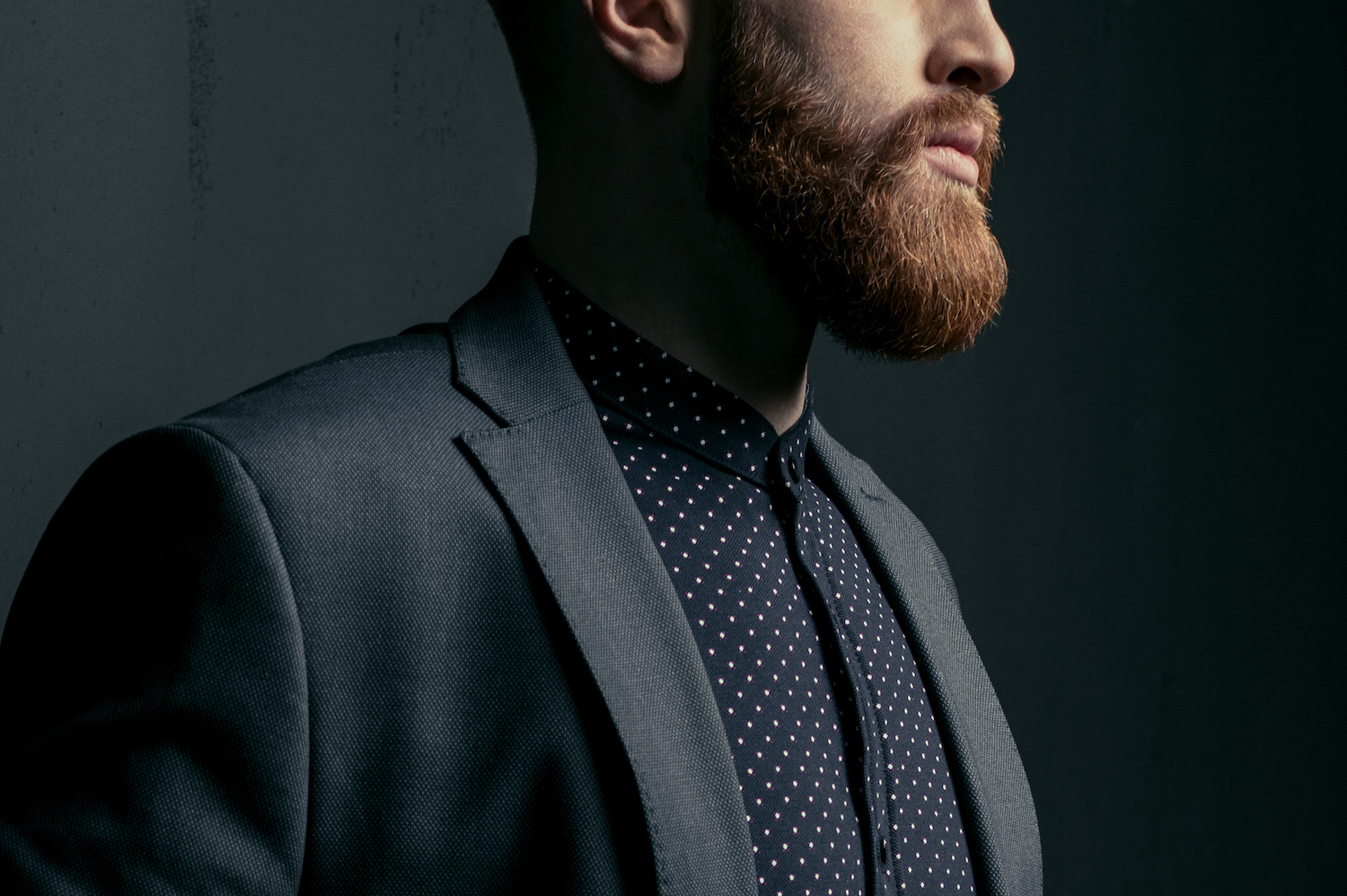 If you're growing or maintaining facial hair, beard oil should be a non-negotiable part of your daily routine. Not only is a good beard oil important for softening bristles, but it's also essential for moisturising the often neglected skin underneath.
Here are our picks for the best beard oils on the market.
1.

HAWKINS & BRIMBLE

Beard Oil
Formulated with the super moisturising trifecta of argan oil, olive oil and shea butter, Hawkins & Brimble's beard oil keeps your skin hydrated while taming fuzzy flyaways tamed. All at a price that won't make your eyes water. Plus the natural formula is free from parabens, colourants, SLS/SLES, and mineral oils, plus the team doesn't do animal testing.
Price: $22.99
Reviewer verdict: "Nice smell not too overpowering, didn't leave me feeling too oily but also soft."
RELATED: Here's Why Men Should Be Using Beard Oil
2. American Crew Beard Serum
American Crew's Beard Serum has a lightweight, fast-absorbing formula that'll leave your beard shiny and soft. Reviewers also rated its subtle, but not overpowering, scent. Always a plus when you're greasing up a 'stache.
Price: $26.95
Reviewer verdict: "Cannot tell you how vital this is to a guy with a beard. Lightly scented, nothing flowery or fruity. Leaves my beard extremely soft and not oily. Doesn't curl my beard the way most other oils do. Don't need to use a ton, a little goes a long way."
3. V76 by Vaughn Beard Oil
V76 by Vaughn Beard Oil will leave your fuzz smooth and your skin soft, without a greasy or sticky residue.
Price: $32
Reviewer verdict: "I've never used a beard oil before, however lately my beard has been feeling quite coarse. It did a fantastic job at hydrating my beard, keeping it soft and smooth. It has a very faint smell that isn't an offence. It doesn't leave any oily residue and quickly absorbs into the skin and beard. It's left my skin feel very nourished!"
4. Clinique For Men 2 in 1 Skin Hydrator + Beard Conditioner
This multi-tasking product instantly softens your beard, moisturises skin, and reduces that annoying itch that comes with any slight stubble. Its formula is easily applied and quickly absorbed.
Price: $45
Reviewer verdict: "Over the past few years I have been searching for men's facial products to help with my skin. One big problem was my beard…it covers most of my face. After a recommendation, I was hooked. A 2-1 Product that helps hydrate my skin and soften my beard. I love the look of my beard after application and would highly recommend this product."
RELATED: This Product Can Help Fix Your Patchy Facial Hair
5. L'ORÉAL PARIS Men Expert Barber Club Beard Oil
A great natural option with no silicone, parabens, or colorants, and made without any ingredients derived from animals. Formulated with cedarwood essential oil, this number will tame and strengthen your facial hair and reduce dry skin and dandruff.
Price: $18.95
Reviewer verdict: "This is brilliant. I tend to grow a beard but give up due to itchiness, roughness so says my wife and beard dandruff. This stuff eradicates all & smells awesome. Soft beard no itchiness or dandruff & looks good will definitely purchase more."
6. TOM FORD Conditioning Beard Oil
Looking to get a bit baller with your beard oil? This high-end conditioning beard oil by Tom Ford will tame your beard while smelling absolutely delicious.
Price: $80
Reviewer verdict: "I got this for my boyfriend as an anniversary present in the tobacco vanilla scent and I am absolutely in love with the smell! Every tie I go in for a kiss I get a nice whiff and it's just a little pleasant bonus. He has told me he has noticed within the same day as his first application his beard has gotten a lot softer and easier to manage. He loves this beard oil and I will definitely repurchase for future gifts."
7.

URBANE MESS

Beard Oil
This cheap and cheerful drugstore option is formulated with super nourishing avocado oil to tame and protect your whiskers.
Price: $8.99
Reviewer verdict: "Bought this for the husband after I saw his beard was in need of a little TLC. It has tamed the beard as well as conditioning, making it so much softer. He uses it every night!"
RELATED: Manscaping Trends We Can Expect To See In 2019
8. Kiehl's Nourishing Beard Grooming Oil
With an earthy, aromatic blend of Sandalwood and Cedarwood, this beard oil will help exfoliate and moisturise dry and itchy skin to help prevent "beardruff."
Price: $45
Reviewer verdict: "Bought this for my husband because our 4yo was complaining about his "scratchy" beard. By day two there was a noticeable difference in its appearance and softness- its actually kind of luxurious now? He really likes it, too, I'll definitely be replacing it when he runs out (which seems like it won't be for a while). The scent is very light and inoffensive."
9. LE LABO Beard Oil
Want to turn heads when you're walking by? The heady scent of Le Labo's Beard Oil will do the trick. And with ingredients like sunflower, grapeseed and jojoba, your whiskers will be softer than ever.
Price: $92
Reviewer verdict: "So as usual, I researched my newest acquisition, reading hundreds of reviews on this and several other products. After narrowing down the options, for my beard type, I chose Le Labo. It is so light you won't notice it on your beard just moments after applying it, and the subtle scents are just perfectly clean smelling; with out interfering with my sense of smell and taste. My wife has noticed a marked improvement in my beards texture ( much softer ) as well the health of the underlying skin. An excellent product that I will continue to use."
10. Milkman Beard Oil
This delicious smelling, Australian made beard oil contains natural ingredients that will leave your follicles shiny and soft.
Price: $32
Reviewer verdict: "I bought this a few weeks ago as I'd been growing my beard and didn't know how to keep it smooth and tame. This not only smells amazing but it's so easy to apply and gives my beard a natural shine! My girlfriends loves how it smells too which is an added bonus!"
RELATED: How To Trim A Beard In 7 Easy Steps
11. The Groomed Man Co. Beard Oil
The Groomed Man Co.'s has an epic range of beard oils with flavours ranging from coca cola to morning wood. All of their oils soften your beard, eliminate itch, prevents split ends and promotes healthier growing conditions. You can also use the oil all over your face as a super nourishing but fast absorbing moisturiser.
Price: $34
Reviewer verdict: "The best beard oil I've ever used and will not use anything else again have been using consistently for 13 months. Best customer service, genuine care and always friendly. Smells amazing but also really nourishes and softens your beard keeps it looking full and shiny but not to much that you look like you have a bunch of shit through it just enough that you look like you care about how you look."