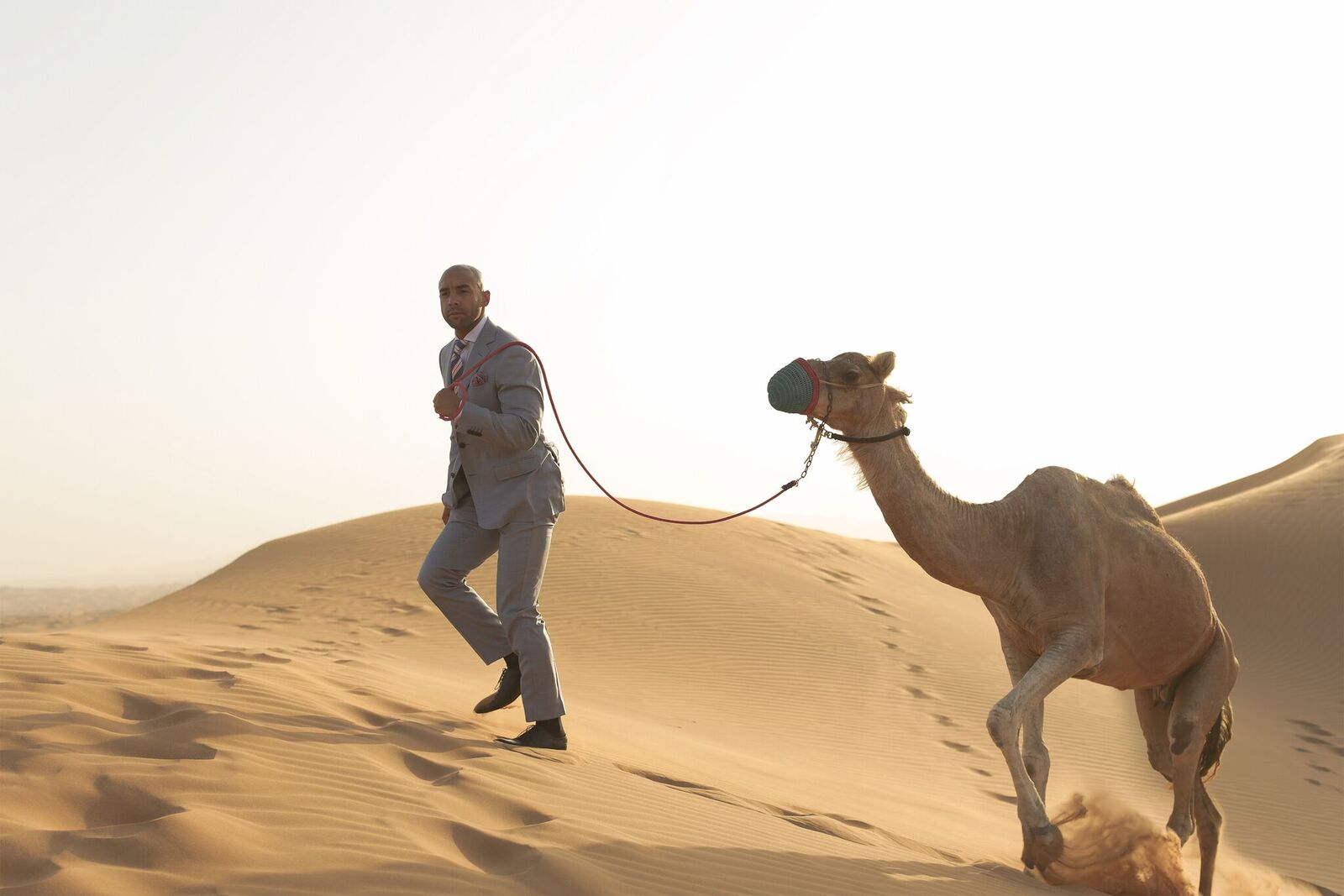 Warm-weather weddings promise a good time . . . until you're waiting outside the church in the baking mid-afternoon sun. By the time you're inside it's not unusual to look like Rafa Nadal at the end of a five-setter.
Of course it's not only nupitals and spring racing carnivals that pose a sartorial challenge as the mercury rises. If you wear a suit for work you can spend a fair proportion of the warmer months feeling not only clammy and hot under the collar but also resentful of the conventions that sentence you to this kind of first-world torture.
New research by M.J. Bale has found 93 per cent of men find it difficult to dress for the heat and look good.
These men reported that, as the heat starts to bite, they inevitably begin looking and feeling unkempt, with the top three complaints being excessive perspiration, unsightly stains and a general feeling of discomfort that erodes any sense of Bond-like poise.
One in five men go as far as taking a spare suit to work to stay looking suave, while others throw in the towel and wear something cooler and less professional, the research found.
"Looking good is a struggle when you live in one of the hottest countries in the world, with many men sacrificing style to stay comfortable in the heat," says Matt Jensen, founder and CEO of M.J. Bale.
The answer? It could be time to buy a new suit – one made of a material you may not have associated with coolness in oven-like temps: wool.
Most guys perceive wool as a heavy fibre best suited to mid-winter escapes to the mountains.
But M.J. Bale has just released a range of Cool Wool suits timed for the challenges of hot-weather style.
Merino wool, it says, boasts a range of natural advantages over other fabrics. Wool fibres absorb a high volume of moisture, which then evaporates, leaving your skin fresher and drier. Wool's natural crimp assists with temperature regulation and odour resistance, while its elasticity lets your suit maintain its shape in the face of heat, movement and compression.
But the proof is in the wearing.
M.J. Bale dispatched heat-averse UK weatherman Alex Beresford to some of the hottest destinations on the planet. Beresford delivered forecasts from the Sahara Desert, Death Valley, Dubai and Rajasthan in northern India, working in temperatures of up to 48 degrees.
The poor bloke may well have melted, yet Beresford reports barely breaking a sweat. "Not many guys could keep their cool in intense humidity, scorching temperatures and zero breeze, but nothing cracked me while wearing the Cool Wool suit," he says.
Adds M.J. Bale's Jensen: "With dressing well in the heat a concern for many men, we want to show gents no matter how hot the forecast, they can get suited up without the usual stress."
Visit mjbale.com for more details.