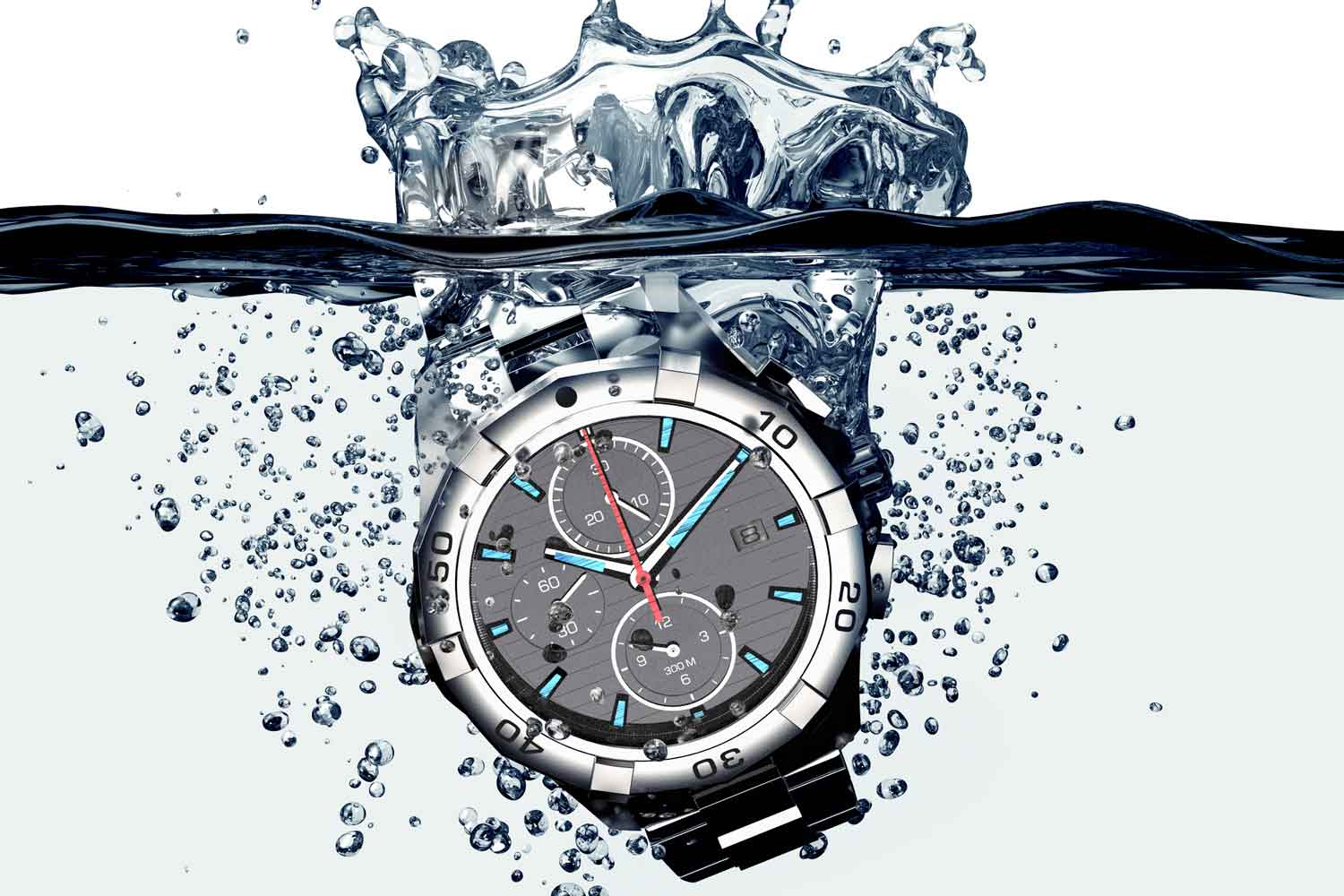 THAT FABIEN COUSTEAU learnt to scuba dive on his fourth birthday is hardly surprising. The ocean is hard-wired into the DNA of the first grandson of the famed undersea adventurer, Jacques Cousteau.
Now 52, Cousteau has built a career as a deep-sea documentary filmmaker and ocean conservationist. Over the years, he's watched diving equipment dramatically evolve. His expeditions as an aquanaut and record-breaking stint of living underwater for 31 days straight were invariably assisted by wireless dive computers and cutting-edge tech.
"But electronics have a tendency to fail at the worst possible time underwater," Cousteau says. "For me, a dive watch is the ultimate safety mechanism. It is the backup that you can always rely upon."
So what should you look for in a diving watch? For starters, Cousteau reasons, you need a unidirectional bezel. This ring that encircles a dive watch's case records the duration that you're underwater. It turns only one way for safety reasons: if knocked, it's designed to indicate the diver has less air or decompression time, not more.
But just as important, Cousteau insists, is legibility. "A diving watch needs an uncluttered face so you can read things whether you're underwater in a dark cave, for example, or on deeper dives when you might be under the influence of nitrogen narcosis."
Yet Cousteau keeps his trusty Seiko Prospex diver on his wrist even when he's on dry land. "It's not so much about the act of diving," he says. "Putting on a diving watch just transports you to the possibility of going on an adventure."
Here are our picks:
1. Omega Seamaster Diver 300m $11,500
A variation on the wristwear of a certain James Bond, the ceramic and titanium case houses a dial etched with laser-engraved waves. A black beauty.
2. Doxa Sub 200 Divingstar $1590
Say it loud! Bright dials may not aid visibility at depth, but as Doxa – makers of the first commercial diving watch – show, they certainly make your timepiece stand out.
3. Longines Legend Diver $3725
This remix of a 1960s classic demonstrates that a diver can offer vintage good looks with its glossy black dial framed by the internal rotating bezel.
4. Mido Ocean Star Diver 600 $2425
For a watch to be COSC-certified, it must stay accurate to within -4/+6 seconds a day. This Swiss-made watch ticks that box and boasts an 80-hour power reserve.
5. Seiko Prospex $799
Seiko's divers are renowned for quality and value. This one's nicknamed "Arnie" after cameos on the wrist of a certain action hero in Predator and Commando.
6. Rolex Sea Dweller $21,300
Yes, it's waterproof to an astonishing 1220m, but its sheer wrist presence also makes it equally at home beneath the tailored cuff of your suit.
7. Breitling Superocean Automatic 46 Black Steel $6490
Sporty and bold, this piece is designed for the adventurous guy who prefers action to chatter. Swim, surf or dive without fear.
8. TAG Heuer Aquaracer Automatic $3450
With its combo of polished and brushed surfaces, this eye-catcher backs its good looks with water resistance to 300m.
9. Tudor Black Bay Bronze $5100
Time to re-enter the bronze age. The beauty of this material is that it'll gradually develop a well-worn patina to complement the slate grey dial.