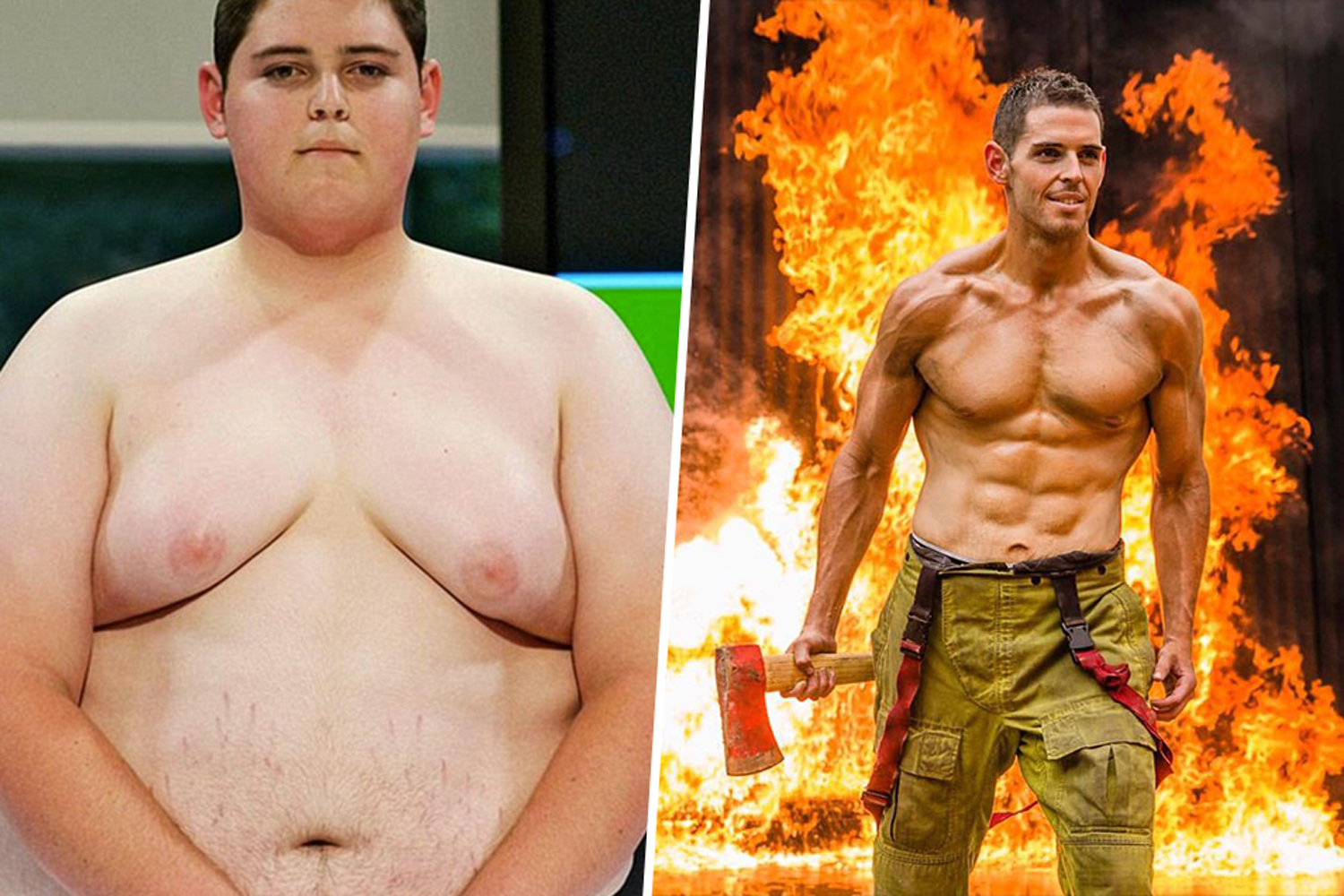 Remember 10 years ago? A simpler time in our shared history when the iPhone was debuting, Britney was going through her 'troubles', and the cast of 300 were our go-to fitness inspiration (RIP Gerard Butler's abs).
2007 also gave Australia a first taste of its own version of international weight loss juggernaut The Biggest Loser, launching the career of eventual first winner, Sam Rouen.
Rouen entered the show at a staggering 154 kilograms, before shedding 71 kilograms during the series to become the first Biggest Loser in Australia at the young age of 19.
When looking at Sam on the 10 year anniversary of his life saving transformation, you could definitely say he's maintained a healthy way of life once the cameras stopped. Now aged 29, the firefighter has shared an emotional Facebook post looking back on the past ten years and sharing a picture of his amazing transformation.
Rouen wrote:
Wasn't sure if I was going to do this post….. however. 10 years hey. What a time. So much has happened, good, bad, everything between. Highest highs and lowest lows. All I know is I've got some amazing people in my corner and I'm unconditionally appreciative of that ❤️
Sam hasn't looked back following his time on the show, embracing his physique, landing his dream job as a firefighter, recently proposing to the love of his life, and admitting that he's now addicted to exercise.
Maintaining the weight loss has been the down fall of many Biggest Loser contestants, however Sam credits a healthy diet, regular exercise and a bit of sport to keep him in calendar model shape.