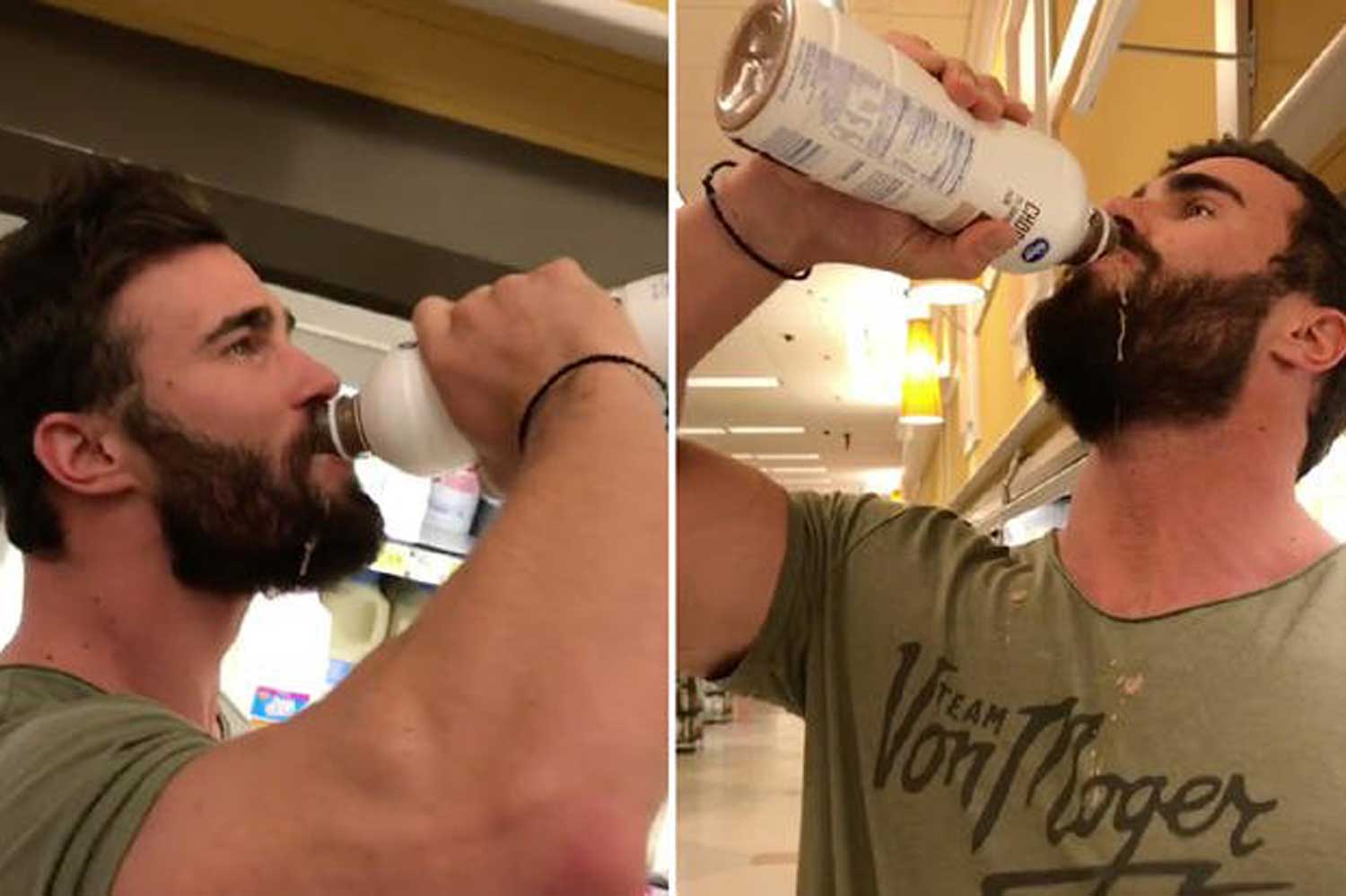 A lot of guys out there can put down a pint of beer pretty quickly. Bodybuilder Calum von Moger can also chug like his life depends on it — but he swaps out beer for another delicious brown nectar: chocolate milk.
Von Moger, who's slated to play a young Arnold Schwarzenegger on the big screen, recently posted an Instagram of what appears to be a normal trip to the grocery store (our condolences to all of the workers at Van Moger's regular grocery store). He's chilling in the dairy aisle, and decides to do a quick promo for his favourite post-workout fuel. And by quick promo, we mean chugging what appears to be a full quart of it in the store. My dude, you still have to pay for that.
Moger's not wrong when it comes to his beverage choices. One cup of milk of it usually contains about 8 grams of protein and around 150 calories, making it a great way to cram in extra protein before a workout.
Von Moger wrote that chocolate milk is the "best cure for anything," and science backs him up. Studies have found that chocolate milk, specifically, is an effective post-workout drink. It provides extra carbohydrates in the form of sugar, which gives the body a spike in insulin levels, which is important after a heavy gym session. Clinical studies have shown that most low-fat chocolate milk has a 4:1 carbs-to-protein ratio, which is about on par with other beverages specifically tailored to recovery. In other words, you don't necessarily need to shell out for a designated "workout drink" when you can just do as von Moger does and knock back a bottle of chocolate milk off the shelf.
If you're looking for a quick protein option for post-workout recovery, find out how to make the ultimate protein shake.
This article originally appeared on Men's Health