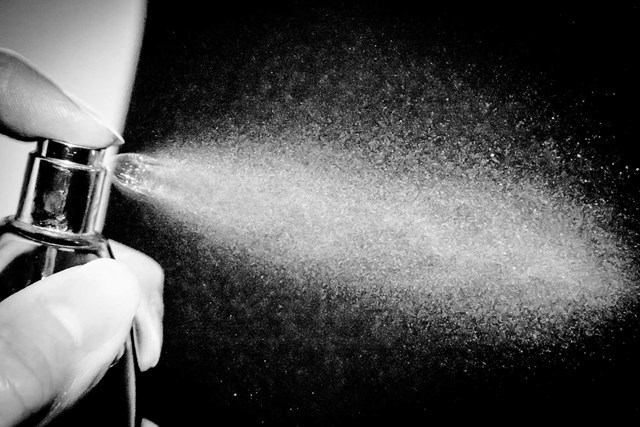 The fastest way to make a great impression with women may not require uttering a single word. "Biologically speaking, women are more influenced by how a man smells than how he looks or his social status," says Dr Rachel Herz, a psychologist and author of The Scent of Desire. Smells are processed through the amygdala and hippocampus, Herz says, brain regions that are tied to emotion and memory. That's why you might want to choose a fragrance she's never smelled before. "If I find you attractive, it's going to strengthen the positive association I have with that scent," she says. Select your personality type on the next page, and then heed the insights of our fragrance experts to settle on a scent that suits you best.
The Outdoorsman
Consider these the fragrance equivalents of a good handshake – traditional and masculine, but without holding on too long.
Jo Malone London Basil & Neroli Basil supplies an olfactory wake-up call with this clean, refreshing fragrance. White musk imparts just the right amount of complexity and mystery to make her want to know more. $198, jomalone.
Montblanc Legend Spirit Something about a whiff of grape fruit can make you seem healthy and energetic. In this brisk scent, it captures the freedom of a guy who's about to cut loose after work. $110, myer.com.au
Davidoff Cool Water This invigorating fragrance combines three of our all-time favourite smells into one bottle: mint,sandalwood and musk. A clean, fresh and revitalising option for those who want something a little different. $59, davidjones.com.au
Y By Yves Saint Laurent If you're after a fragrance you can just spray and leave it todo its thing, this scent,which is made up of bergamot and ginger,should become your new go-to. $149, davidjones.com.au
The Gentleman
If you're the type who wears a tuxedo or consults a sommelier on a regular basis,these scents will help you own the room.
Tauer L'eau This crisp fragrance is by no means your traditional men's scent. With a unique blend of lemon,bergamot and sandalwood, it's sure to have you turning heads for all the right reasons. $209, mensbiz.com.au
Hugo Boss The Scent The combination of notes, like ginger,leather and woods,is certainly not for the timid. Reach for it when you're feeling confident enough to be the centre of attention. $135,myer.com.au
Armani Code Profumo If the bottle is darker than old leather, the scent probably isn't meant for a day at the beach. The spicy tobacco notes are perfect, though, for closed doors and strong pours. $175,giorgioarmanibeauty.com.au
Byredo Super Cedar You can't be Clooney,but you can at least channel his spirit.One beauty writer who sniffed this aromatic fusion of wood and rose said,"this guy is well travelled, well read and knows what he wants in life". $245, mecca.com.au
The Executive
Refreshing and not too complicated, these are perfect options that'll transition nicely from the office to dinner and drinks.
L'Homme Prada Amber – an earthy,masculine aroma– keeps this scent grounded and accessible. But its subtle floral notes make it light and sophisticated enough to fit in smoothly at any fancy occasion. $160, myer.com.au
Versace Dylan Blue Women who took a whiff of Versace's light, citrusy scent deemed it "punchy"and "fresh." Dab it on before a meeting to give yourself a subconscious shot of can-do. $118,davidjones.com.au
Dior Sauvage This intense and fresh scent has been upgraded with the refined and spicy notes of star anise and nutmeg. Perfect for the confident man who is both sophisticated and spontaneous in equal measure. $175, davidjones.com.au
Calvin Klein If heavy fragrances aren't your thing, this lightweight option is easy to love. The clean and fresh blend of pineapple,papaya and a subtle hint of sandalwood won over the women in the office. $89, chemistwarehouse.com.au