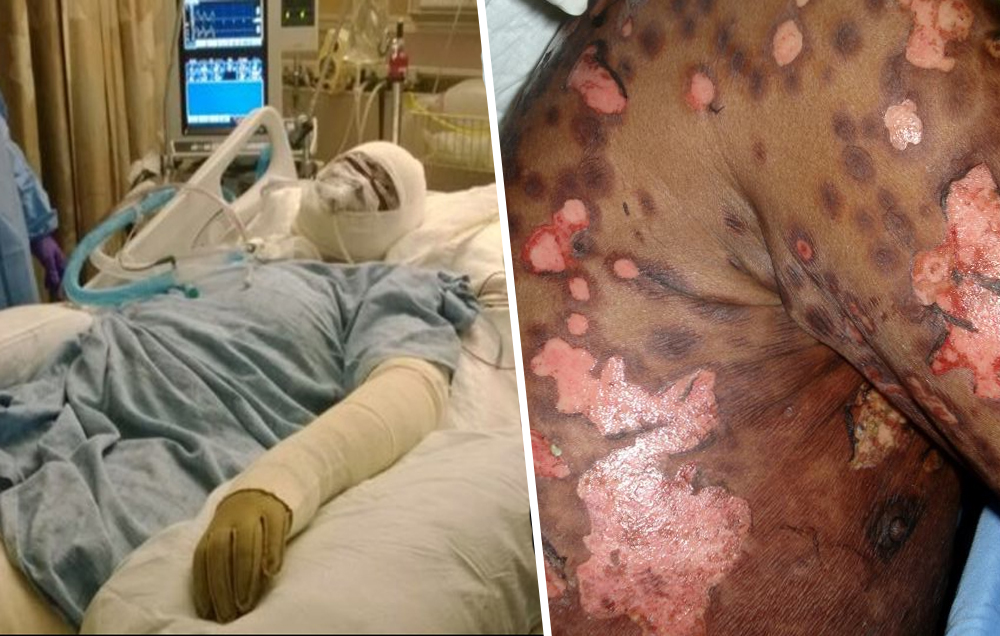 When Khaliah Shaw, then 24, took a visit to her doctor because she was feeling depressed, she never imagined the depths of despair her life was about to plunge further into.
Shaw was prescribed with a prescription for lamotrigien, a drug used to treat epilepsy that has also been proven to work effectively as a mood stabiliser.
But according to 11Alive, Shaw was given the wrong dosage of the drug – a disastrous error not picked up by her pharmacy. Two weeks after she started taking the medication, her body broke out in blisters and sores.
"I was in excruciating pain. It felt like I was on fire," she told the news station.
Shaw was quickly diagnosed with a rare condition called Stevens-Johnsons syndrome, a life-threatening skin disease with symptoms such as peeling, rashes, and sores on mucous membranes on the person's eyes, nose and mouth.
"It essentially causes your body to burn from the inside out and you pretty much just melt," said Shaw.
Since developing this horrific disease, Shaw's life has essentially been turned upside down. After spending five weeks in a medically-induced coma, her skin is scarred, she has lost her fingernails and even her sweat glands, and she's slowly but surely losing her vision.
According to Shaw's lawsuit, the incorrect dosage was to blame.
"We continue to see the same errors over and over. They're typically the result of pharmacists being too rushed, too busy, filling too many prescriptions and the use of pharmacy techs that really don't have the training and the ability that a pharmacist would," Shaw's attorney Trent Speckhals said.
We only wish the best for Shaw and her family in what must be excruciatingly painful times.