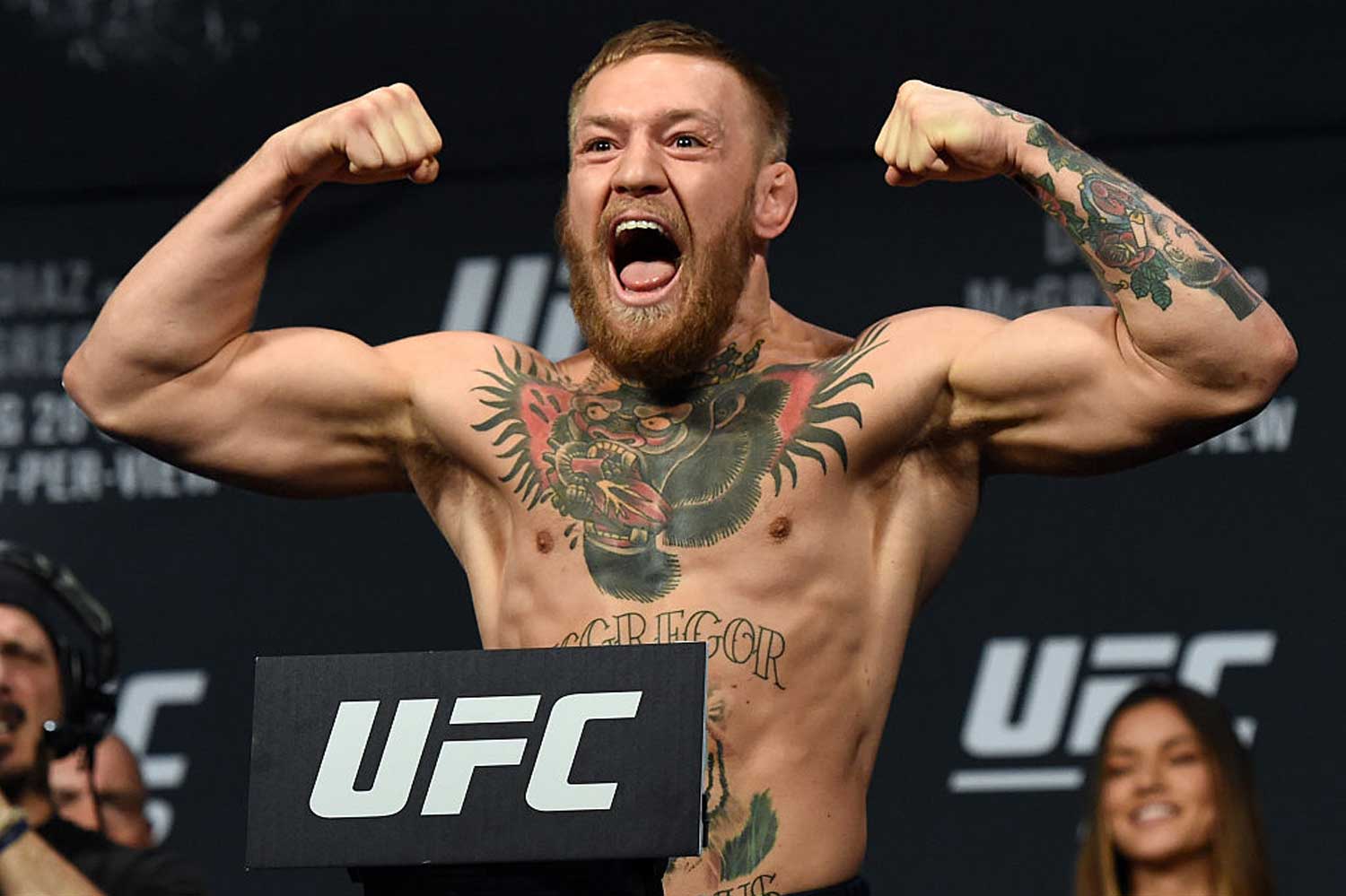 The last time Conor McGregor competed in the ring was when he won the UFC lightweight championship in 2016. But taking to Instagram, the Dublin born fighter let his fans know he's still fighting.
"I am fighting again. Period. I am the best at this," the fighter posted on Instagram.
"I put my name forward to step in at UFC 222 to face Frankie Edgar when Max Holloway pulled out, but I was told there wasn't enough time to generate the money that the UFC would need," continued McGregor. "I was excited about bouncing in last minute and taking out the final featherweight, without all the rest of the stuff that comes with this game."
However, Edgar's manager Ali Abdelaziz insists his team have been pushing for a fight with McGregor at any weight class but has so far been fruitless.
"When Max pulled out, I told the UFC, we'll fight Conor at any weight class he wants," says Abdelaziz speaking to ESPN. "The UFC told us they can't even get him to fight in his weight class. He's become just like Floyd Mayweather…He just wants to stay in the media. He likes the attention, but he's not getting it because he's not fighting."
McGregor's latest post comes just two weeks after rumours swirled of a Mayweather McGregor UFC fight. Could this be a sign?
"I am here," McGregor finished his caption with. "It is on them to come and get me. Because I am here.Yours sincerely, The Champ Champ™"