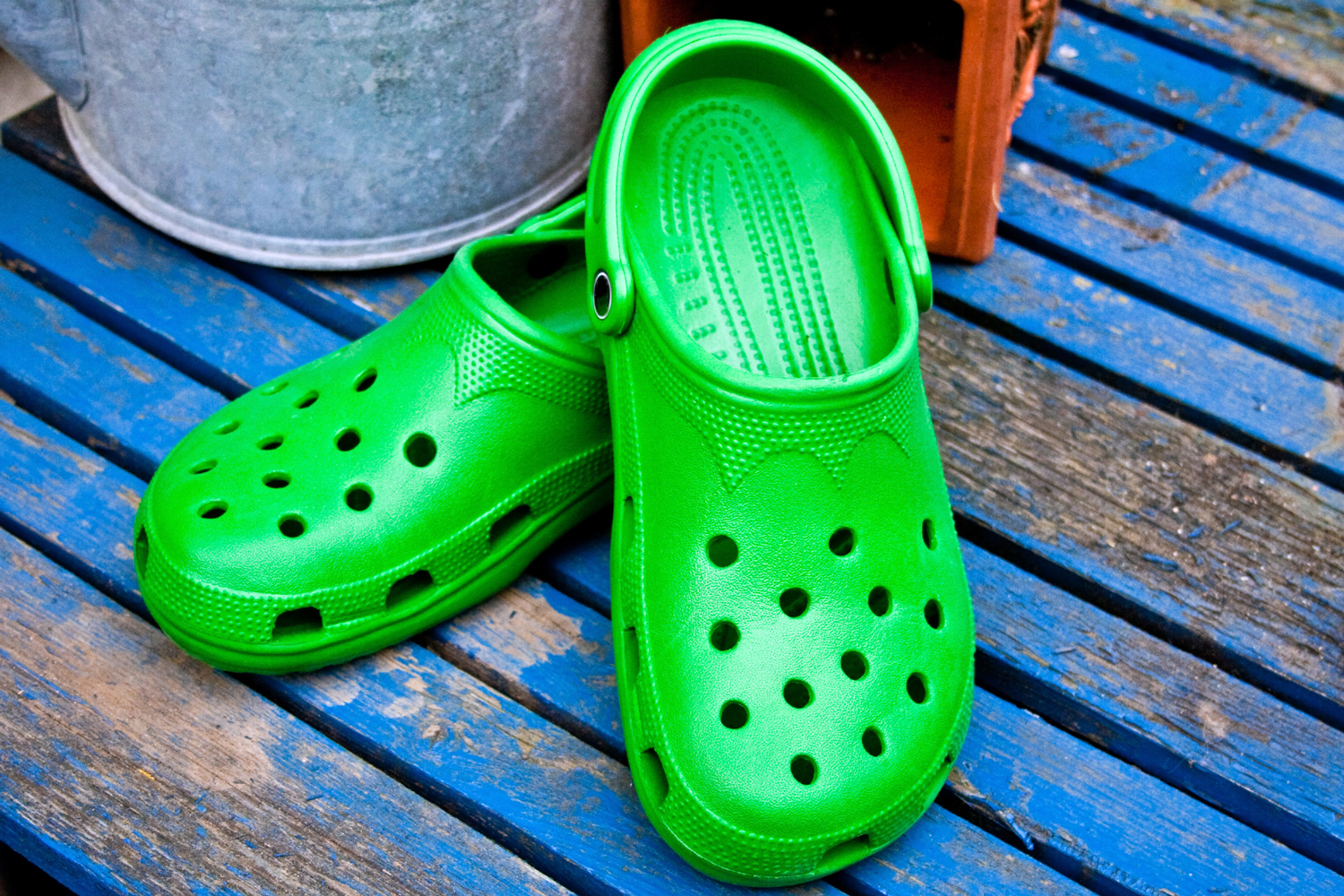 Perhaps the easiest ever fashion target in history, Crocs, have announce today that they are closing all of their factories. And while it's a lot easier to pile hate on the infamous rubber clog, as many people have throughout the years, this journalist has to admit; I've owned a pair and they are some of the most comfortable shoes I've ever worn. (I understand they're pure woman-repellent, but sometimes you just need to treat your feet, no matter how divisive your look.)
The internet immediately took the announcement to signify an end to the Croc-era and the raging debate surrounding their place in our culture, a representative from the fashion-house took to Twitter to confirm they weren't going anywhere… just yet.
"Take comfort, #CrocNation. Our future remains as bright, bold and colourful as ever," said the official Croc Twitter account. "FALSE ALARM: We aren't going anywhere."
Clog-based hysteria broke out over the weekend with news of the factory closures, and accompanying closure of 132 stores, however the decision is in an effort to "simplify the business and improve profitability" in response to earnings in the second quarter of this year. They brand plans to outsource their manufacturing for future financial sustainability.
According to the statement in regard to the company's revenue in the second quarter of 2018, Crocs will be closing its last manufacturing facility in order to "simplify the business and improve profitability."
Despite no obvious competitors (who else is manufacturing rubber clogs, loafers, and heels?!), Croc's earnings are reportedly down US$3 million on the same period last year. The brand will no doubt be hoping that a strong distribution and online strategy will buoy their earnings following this brazen move.
In a sign to fans that there is no stopping the brand, Crocs announced last week a new 'Platform Clog'. "This is what happens when comfort and style reach new heights," they said in the announcement. We're not sure what style heights they're referring to, but they're definitely a 'look'.