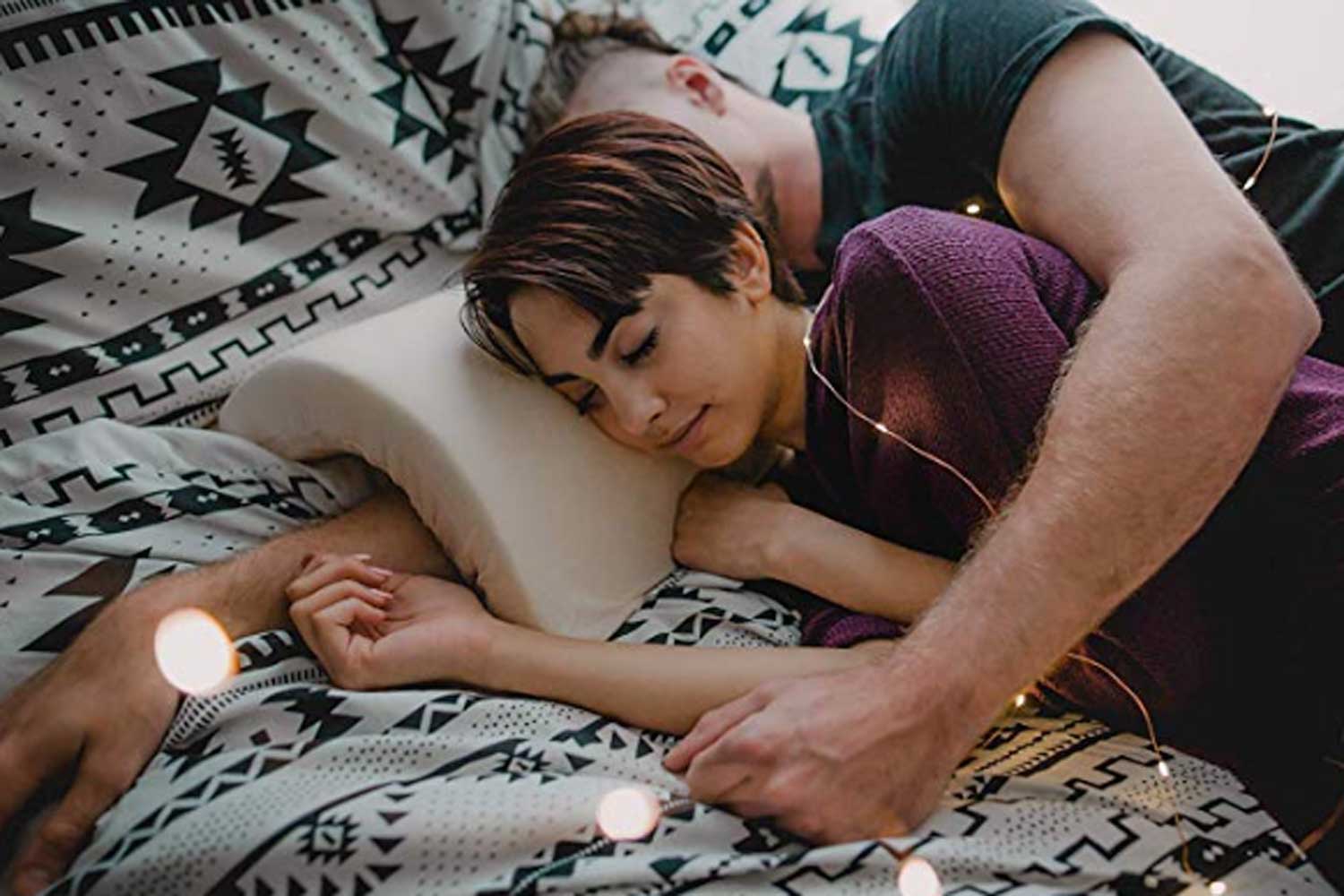 It's one of the biggest disasters in any relationship – you're lying in bed, cuddling with your beloved, and then the dead arm strikes.
But the Coodle Pillow is here, and it's every big spoon's dream come true.
Watch the full story below.
The genius pillow has been specially designed to ensure comfort whilst spooning.
The 'curved bridge shape' fits on top of the arm, while giving your partner's head something to rest on – making for the ultimate cuddlefest with your loved one.
The product description states: "This tunnel-shaped pillow is designed to prevent pressure, numbness, and pain on limbs while sleeping or resting. Inside each pillow are four arched plastic braces. These braces serve to block any pressure from pressing against an arm or leg. Can be used solo or with a partner. Excellent support for side sleeping, cuddling, reading, watching TV, or using electronic devices. Great for camping or road trips."
The Coodle Pillow is available from Amazon for $49.
This article originally appeared on 7News