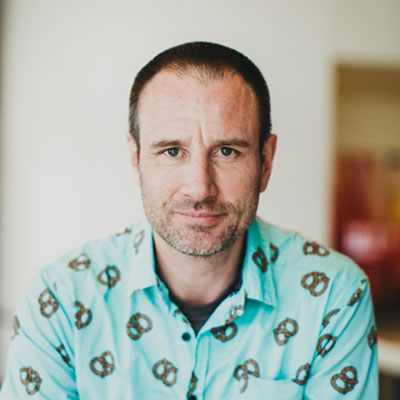 This week marks National Diabetes Week, an initiative launched in an attempt to raise awareness on the importance of early detection and treatment for all types of diabetes.
One of Australia's biggest advocates for diabetes awareness leading the charge in health promotion is exercise physiologist, singer-songwriter, Fitbit ambassador, and sports scientist Drew Harrisberg.
"I've not only accepted living with diabetes, I've learned to love it and manage it so that it doesn't manage me," said Harrisberg on his official website when recognising National Diabetes Week.
After receiving a Type 1 diabetes diagnosis in his early 20's, the eternal optimist and all round top bloke immediately sought to educate himself on diabetes management, taking his knowledge and sharing it with others.
Recent figures released by Diabetes Australia identify diabetes as the fastest growing health epidemic facing Australians in 2018. The problem is so extensive, that it's believed that one Australian develops diabetes every 5 minutes; that translates to one person by the time you've finished scrolling through this article.
Characterised by irregularly high levels of glucose in the blood, diabetes either decreases the body's ability to produce insulin, the hormone responsible for glucose breakdown, or inhibits the body's ability to use it properly.
"After being diagnosed with diabetes, I made it my responsibility to learn as much as I possibly could about nutrition," says Harrisberg. "I've discovered which food groups affect my blood sugar levels. I've discovered ways to improve my insulin sensitivity and ultimately reduce my overall insulin requirements."
"I was able to reduce my insulin requirements by nearly 70 per cent. Exercise, is the single most important tool and one that I use the most frequently to maintain such tight blood sugar control. Without it – I'd be lost."
Due to his personable nature, solid rig, and aspirational achievements, Drew has amassed a huge following in the health and fitness space, in large thanks to his refusal to let the traditional notions of diabetes define him.
Opting for an 'exercise as medicine' approach, Drew has grown a brand around holistic health and diabetes management, whilst carving himself into one of Australia's top athletes in the process.
"It's no secret that a huge part of my diabetes management is exercise," said the recent Ninja Warrior contender. "I move my body in a different way every day as part of my management strategy. As a result of the sheer volume of training that I do, I'm in the best physical shape of my life. I'm the most athletic (and as a nice byproduct the most aesthetic) that I've ever been thanks to diabetes."
Drew's attitude to diabetes management has not only earned him acclaim in the diabetes community, but the health and fitness industry at large. In his role as a Fitbit ambassador, Drew travels the country, educating large groups on the benefits of a health and active lifestyle, a true example of not only living with diabetes, but thriving with it.
Holistic and sustainable ways of living with diabetes provided by experts such as Drew is invaluable, with the Australian Bureau of Statistics reporting in 2015 that close to 1.2 million Aussies had diabetes (although the figure is most likely severely inflated in 2018, with undocumented cases estimated to be around the 500,000 mark). Further reports suggest that in the last 20 years, the incidence of diabetes has more than tripled, developing into a major health risk for all Australians and the cause of over 16000 deaths every year.