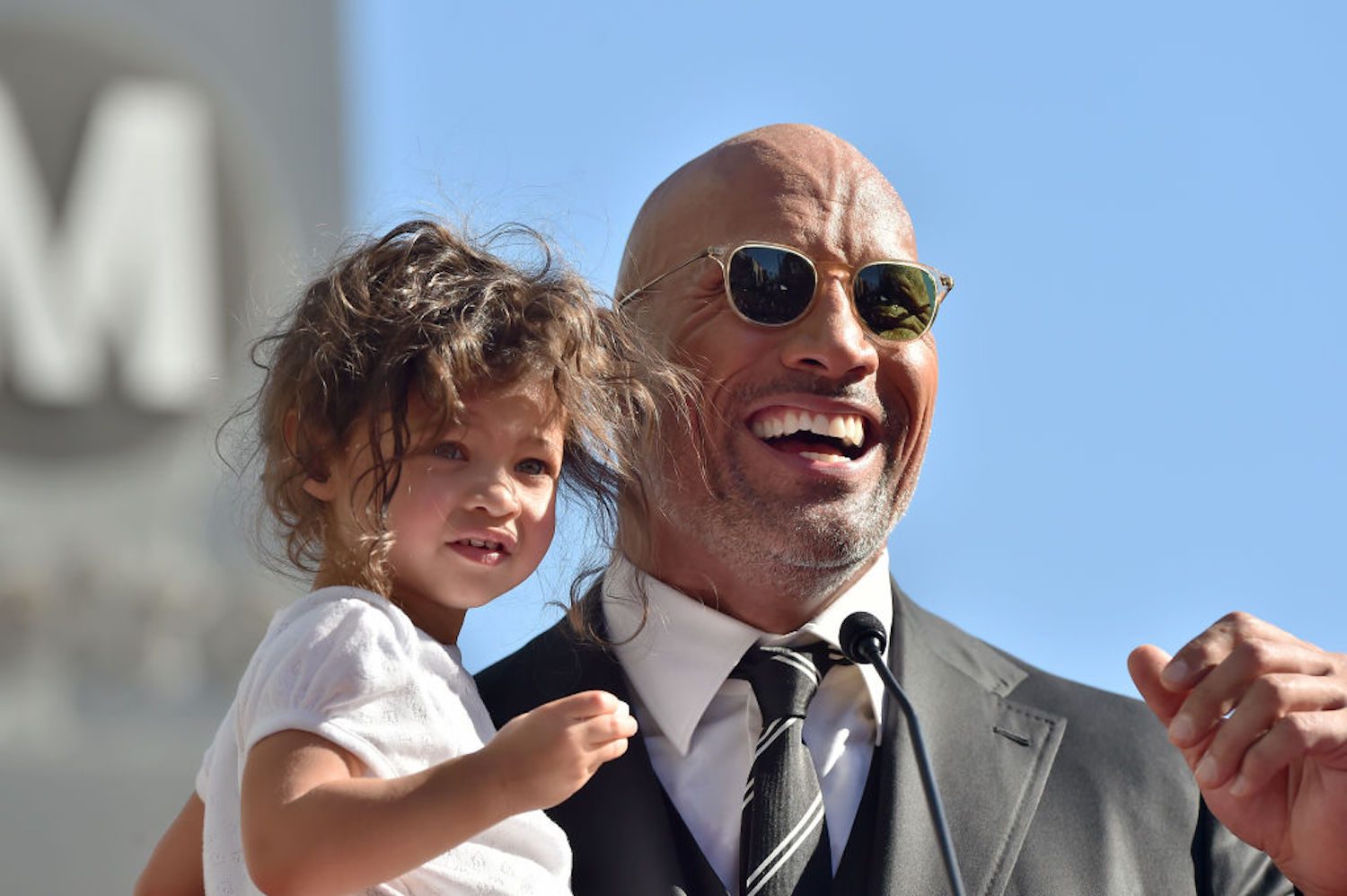 You probably can't lift like Dwayne "The Rock" Johnson at the gym, but now at least you can listen to the music that gets him in beast mode.
The Rock partnered with Apple Music and WWE 2K18 to produce an official soundtrack and shared it with his followers on Instagram. "I ain't knockin' no more, I'm breakin' in..," he wrote on the social media site. "My playlist below are some of my personal favorites to workout and get hyped to or if you just wanna be a cool BAMF, I got your back with these tracks."
His list included 11 songs, which fans can find on iTunes. The songs include:
"Straight Out The Gate" by Tech9ne
"Smokin'" by Boston
"Boyz In The Hood" by NWA
"Last One Standing" by Mayday
"Soul Man" by Blues Brothers
"Black Skinhead" by Kanye West
"One Burbon, One Scotch, One Beer" by George Thoroughgood
"Rocky Mountain Way" by Joe Walsh
"Down With The Sickness" by Disturbed
"Runaway Baby" by Bruno Mars
"You Never Met a Motherf*cker Quite Like Me" by Kid Rock
This isn't the first time The Rock has tried to motivate his fans to workout like him by sharing his playlist. In the summer of 2015, he posted a different playlist on Facebook, explaining, "Just destroyed our Sunday training session with this playlist I put together this am. Passing it along to ya. That "All In a Days Work" is def something to f*ck with."
Hip-hop playlists are clearly working for him, so it's definitely worth seeing if these will get you on your way to be Rock-level ripped.
Rock-out to these Dwayne Johnson approved tracks on some of our top headphone picks:
This article originally appeared on Men's Health.