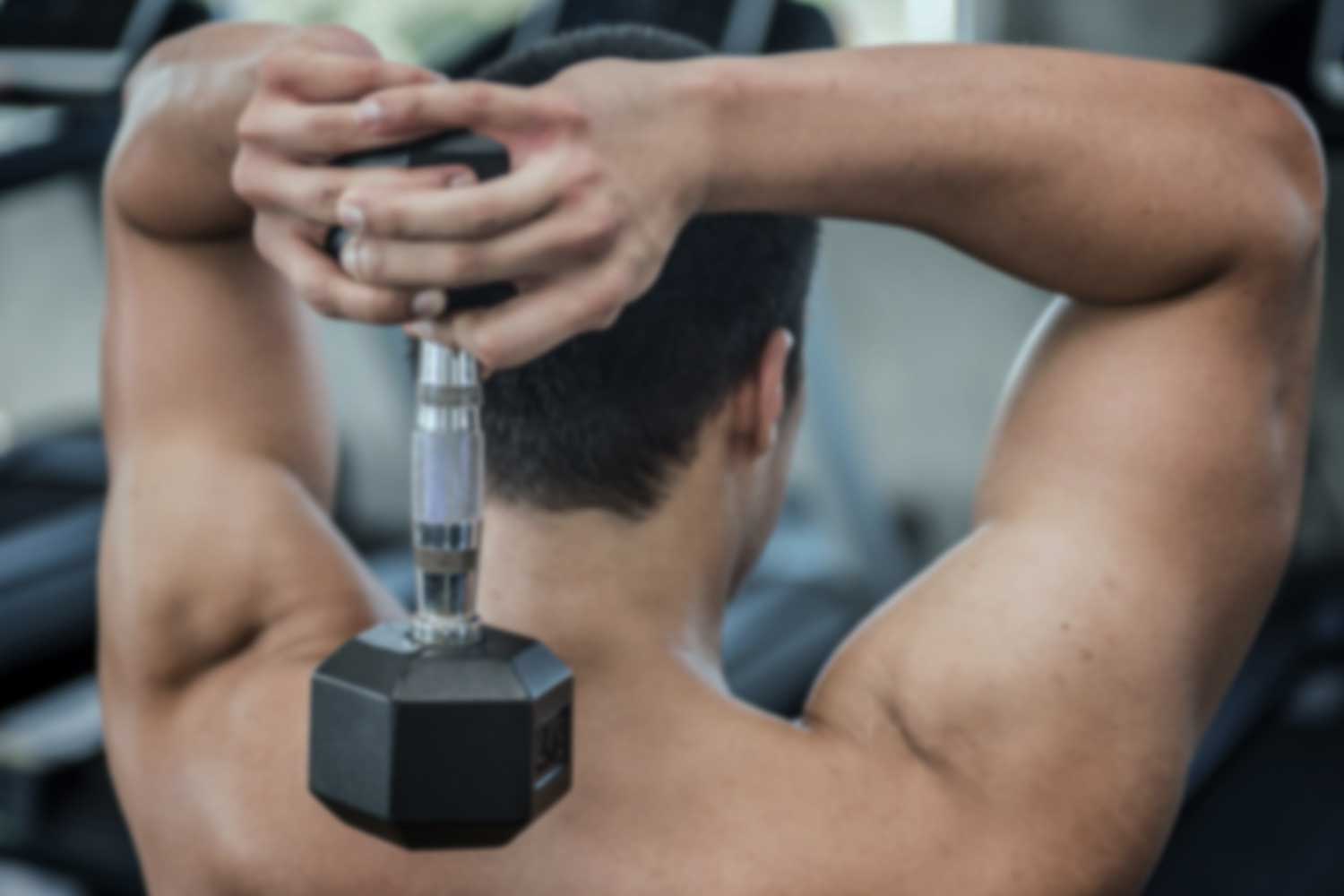 When you're aiming to hit multiple muscle groups with one exercise, it pays to think about your positioning.
That's how Men's Health fitness director Ebenezer Samuel, C.S.C.S. makes the most of this arm day workout. He takes a single-arm skull crusher—an exercise that typically isolates the triceps—and adds a healthy dose of balance and anti-extension action that makes your core work overtime to keep yourself stable.
"The half-bench skull crushers are cancelling out one of the main things people are sloppy with on skull crushers: If they don't have great shoulder range of motion overhead, they compensate by arching their back," Samuel says. "From that half-bench posture, you can't really arch your back, so your purer shoulder mobility comes out."
To perform the half-bench skull crusher, you'll need a sturdy bench and a light to medium weight dumbbell. Check out this adjustable option from Bowflex if you don't have a set handy.