PHOTOGRAPHY BY LAUREN SCHULTZ,  STYLING BY ABBY BENNETT
O, it's hard to miss Ed Kavalee when I arrive for our scheduled chat at a café in Sydney's Newtown. I'm early but Kavalee is already there, dressed in a blue Nike hoodie that clashes rather violently with a green sweatshirt buttoned up to the collar, fluro yellow socks, a fluro orange bag and garish runners. It looks like the wardrobe of a man who either gets dressed in the dark, works in radio, is intentionally attempting to look like a 90s era drug dealer or regards himself as a delinquent youth about to go on a tagging rampage.
Kavalee answers to 'all of the above'.
"I wear this every day," says the lanky 42-year-old, unselfconsciously looking himself up and down. 
"I got a look in Bondi Junction when I was 14 and I've stuck with it, even if I go out somewhere. I've only worn a suit in public once at the Big Day Out. People ask me, 'What's your look?' I say, 'I'm trying  to look like I could deal speed'." 
Truth be told, if you had a rig like Kavalee's you might be temptedto ditch the clothes altogether.
Dave Hughes, his breakfast radio colleague on 2Day FM's Hughsey, Ed and Erin, says if he was in as good nick as Kavalee he'd be, "Walking down George Street in a G-String".
But that's not Kavalee's style.
He says he had to be talked into this cover by his wife, trainer Tiff Hall (who appears on the cover of this month's issue of Women's Health), and has always felt self-conscious about flaunting his rippled physique for reasons he struggles to explain. 
"I'm always covered up," he admits. "Honestly and weirdly, I've always been like that."
He recalls a moment a few years ago when Tiff asked him if she could post a photo of him holding their baby son Arnold in a swimming pool, a shot that subsequently went viral. He only agreed, he says, because he could see the potential for a laugh. "I remember thinking in my head, yeah, because I've got a joke for it. My son was tiny and blond, so I said, 'Yeah, put it up and say, Ed's just teaching Grant Denyer to swim'. He's obviously a mate and I was like, yeah, that's a good one. Then I started getting messages from people and Tiff's like, 'Everyone's fired up about the shape you're in'. And I was like, 'No, no, no'. And then The Rock had a similar photo with his daughter and he commented on ours. And I was like, this is weird." 
Without the security blanket of his 'dealer get-up', the shot perhaps gave the impression that Kavalee's body was the result of a sudden transformation; that the comedian's glamorous trainer wife had whipped him into shape or that the birth of their son had heralded a mid-life crisis and Kavalee was desperately trying to dodge a dadbod. Chris Pratt and Ryan Reynolds aside, how many funny guys do you know that are so seriously ripped? 
The truth is, Kavalee's been a teetotalling (another rarity for a comedian) gym rat since his early 20s, when it was love at first overhead press. "To me, it was something I could do during the day that wasn't in my mind, something that had goals attached to it," he says. "I remember my first time at the gym with my mate Nick. It was the rugby gym and there was a guy doing neck. I said to Nick, 'We don't want to do neck'. And he said, 'Well, we don't have to do neck'. And I was like, okay. I just loved it. I'll never forget the feeling when I walked out of there that first time. I was like, 'Ah!'"
What finally convinced the body-shy comic to subject himself to the exposure of an MH cover then? It was Tiff's urging and her focus on fitness as a means of empowerment, he says. "She's always on about what people can do and how people feel," he says. "And that's always influenced me. I'm like, 'Yeah, you're right. I'm strong. And I love it'."
If you're waiting for a punchline, for once, there isn't one. Looks are deceiving, humour often hides drive, clothes don't make the man. Kavalee approaches his training the same way he does most things in his life, particularly his career: seriously.
Team player
While Kavalee's striking attire instantly made an impression on me, it's now my turn to leave an awkward, somewhat unfortunate one on him. As I greet him at his table, I absent-mindedly sit down next to him on the café's cushioned upholstery, rather than across the table from him. "That's a bit weird," he says, shaking his head as I spring back up and take the seat opposite. "Isn't it?" I'm a little embarrassed as I mumble something about men often talking more freely side by side than opposite each other.
He arches an eyebrow, as if he's utterly perplexed. "Little bit weird," he says again. His deadpan delivery makes it difficult to tell if he's being serious or taking the piss, as I begin to imagine him using the moment for comic fodder on the airwaves the next morning. After regularly listening to Kavalee and his colleagues on my commute, I have a fair idea how that might go: So, get this, Hughsey. Yesterday I was meeting this bloke in a café and he sits down right beside me, rather than across from me. I was like, dude, what are you doing? Hughesy would then recall a similar anecdote of his own before they invite listeners to call in with their own experiences of weirdos and personal space.
If you think I'm reaching, Kavalee tells me he and Hughsey are constantly plundering their personal lives to riff off each other. "I just got off the phone with Dave, talking about some joke I'd made about him yesterday, which he had literally just registered," he says. 
Kavalee loves the livewire act of performing on breakfast radio, the fizzing unpredictability and potential for farce, something he feels suits him due to a background in theatre sports. "Radio is chemistry and alchemy the whole time, which I love because my favourite thing in life is the idea of comedy as a team sport where everyone gets a laugh," he says. 
This share-the-ball approach was fostered by one of his mentors, Tony Martin, who once told him, "Every joke gets out alive". "What he meant by that is that if someone says something, all you have to do is listen and support it in the moment," Kavalee says. "That's actually all it is. It sounds easy, but it takes ages to get to the point where you can trust that that's all you need to do."
Born in Sydney, with a brief stint in Brisbane, Kavalee initially wanted to be an actor. He worked in a video store in Rose Bay for eight years as a teenager. Run by two old-school film geeks, they made a point of ensuring their eager and impressionable young charge gained an appreciation for classic and arthouse cinema. "They wouldn't let me take shit," Kavalee explains. "I'm 15 years old and I would say, 'Oh yeah, I'm going to take home something like Executive Decision with Kurt Russell and Steven Seagal. And my boss would say, 'That's fine, but you're also going to be watching The Conversation with Gene Hackman or The King of Comedy'. And then, they would want talk about it. I didn't know it at the time, but I was being given this education in film and comedy, which was just priceless."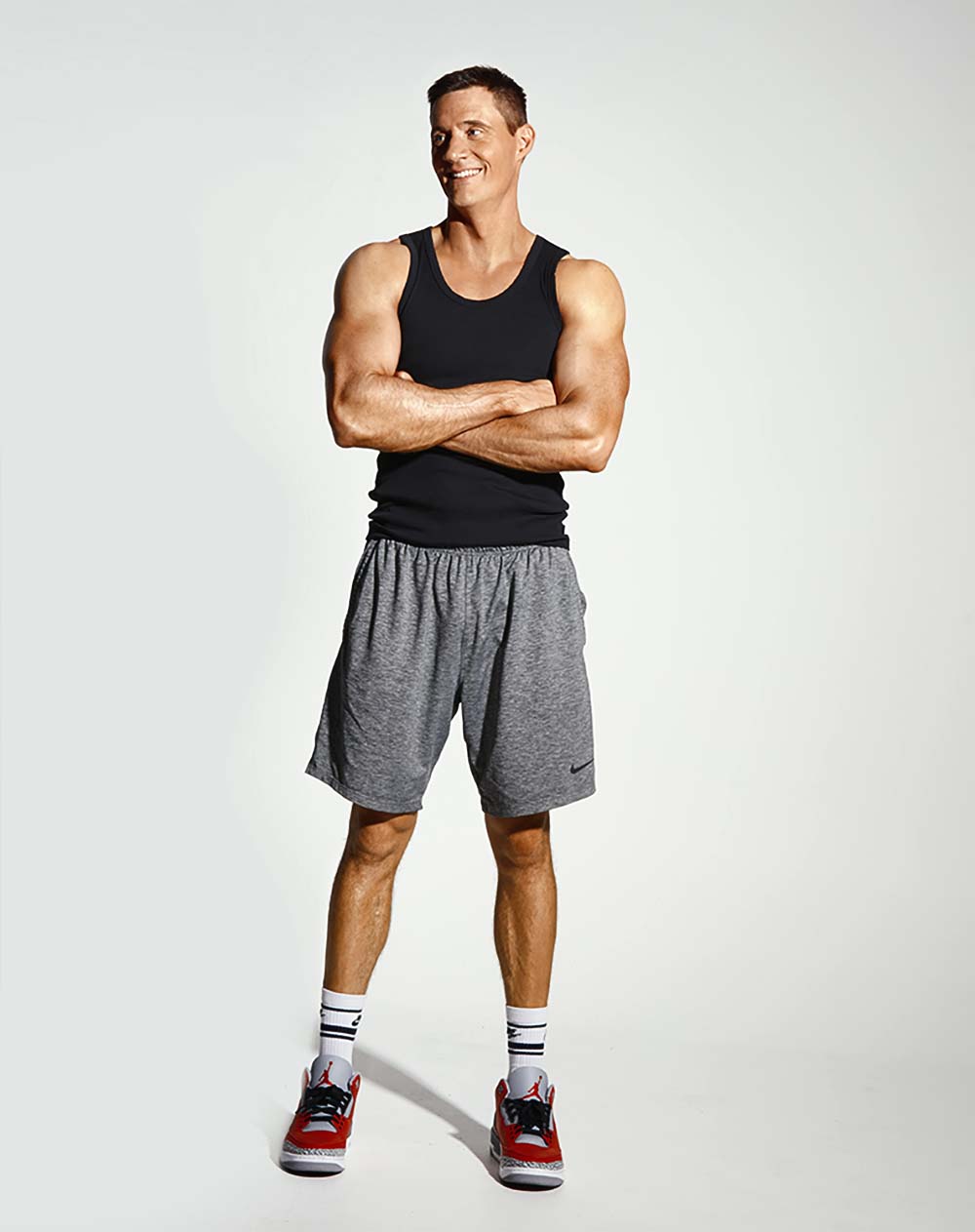 At Sydney Uni he fell in love with theatre sports on day one of O-Week, when he saw future TV and radio stars Adam Spencer, Rob Carlton, Andrew O'Keefe and Rebecca De Unamuno doing a show. "I couldn't believe what I was seeing," he says. "I didn't know what it was. I had no exposure to it. I was just gobsmacked." He immediately signed up for both the drama and theatre sports clubs, eventually becoming host of theatre sports, a position that involved coordinating events that attracted up to 600 people to the Manning Bar, as well as running workshops. It even came with an office. "God knows why," he says, shaking his head. It was on the stage at Sydney Uni that comedian Glenn Robins would see Kavalee, recruiting him to join the ensemble cast of Channel 10's Thank God You're Here.
Kavalee would enjoy a similarly serendipitous start to his radio career, when Martin chose him to be his co-host on the 2006 show, Get This. "When I first started in radio I was a street team driver for Triple M's Black Thunders and Tony picked me out at a party for the launch of the movie Boytown," says Kavalee. "I had no right to be there. I even lied to him. I said I was a panel operator and I wasn't and he just accepted that and said, 'Right, now you're co-host'. That's him just taking a chance and being generous. Hopefully that's something that I can do for other people."
Shoot your shot
The story of how Kavalee met Tiff is one you probably couldn't write. In 2008, Kavalee was working in radio and had managed to convince his masters that he go and interview Angel from Gladiators. Before the interview, he and his flatmate, Christian, were watching the show when the camera landed on Angel. "She came on, and I was like, 'Oh, look at that. What is going on?' Christian was having a smoothie, as he always was, and he looked at the TV and went, 'You'll probably marry her', and then went back to his drink."
Kavalee interviewed Tiff, who was busy preparing for a scene and didn't take much notice of him. Later, when Kavalee was filling in as host of the radio show, he proceeded to get Tiff, who didn't remember him, into the studio every day for interviews. "Finally, she said, 'Are you going to ask me out or what?'" He did, calling rather than texting. "She said, 'Oh, people don't normally ring'," he says, shrugging. "And she's saved in my phone as Tiff Angel ever since. Not Tiff Wife."
The pair got married in 2014 and had their first son, Arnold, in 2017. A second child is due next month.
Of course, becoming a father is a monumental event in any man's life but it was perhaps even more daunting for Kavalee, who never knew his own father.
"That was his choice," he says, as he begins scrolling through his phone for a newspaper article that announced his father's death. "I knew he died because I was 11 years old and we were living with my aunty. She came down to breakfast, put a Daily Telegraph in front of me and said, 'Your father has died. Here's a photograph of him and here is a story about him'. That was the first and last I ever knew of him. He was an exceedingly rich man because of duck feathers. He lived in Asia and he worked out that Asian food has a lot of duck in it, but they wouldn't use the feathers. He rebuilt munitions factories after the war to put duck feathers into down blankets."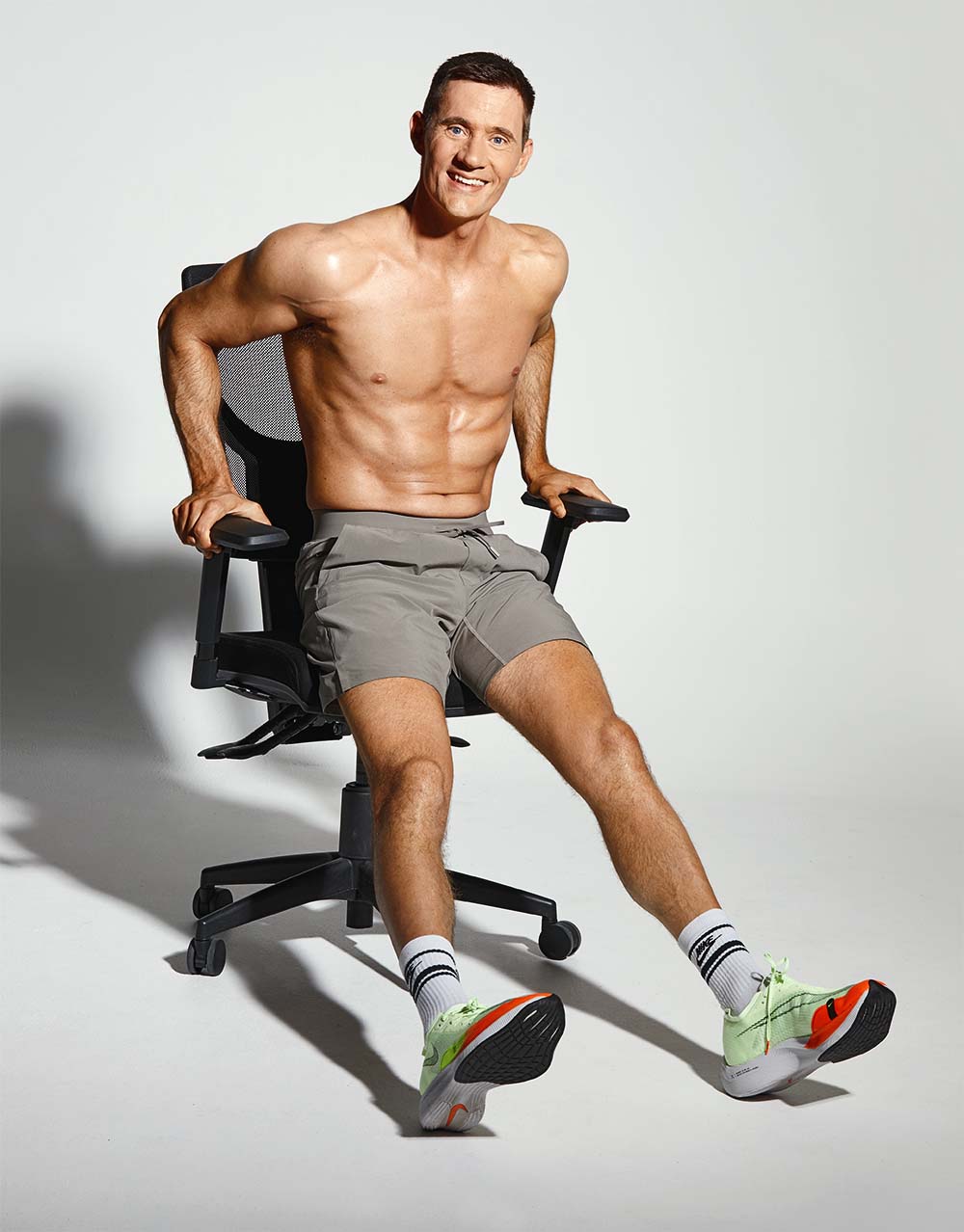 For Kavalee, not having a father or male role model in his life has perhaps intensified common feelings of inadequacy about parenting. "You constantly feel like there must be something you could be doing better," he says. "And so I deal with things intellectually. I've read a million books and I'm always listening to things to try and see what tips I can get. I'm just like, if I can get Arnold to 21 and he doesn't feel as though he has to put on a one-man show about how awful I was, I will have done a good job."
As well as raising Arnold, Kavalee spends a chunk of each day working on a feature film script called Unsafe Space. Writing what he knows, the film is about two nights in a radio station where one of the co-hosts says something that gets him cancelled. Already doing live table reads with a cast of industry friends, the film will be his third, after previously making Scumbus and Border Protection Squad in the early 2010s. Would he leave radio for Hollywood if a project were to take off?  He insists he's never thought that far ahead. "I've always just thought, get up, go to work, go home, look after your son, write, keep moving, always be on the grind," he says.
We start talking about Aussie actors in Hollywood, some of them Kavalee's friends, before he tells me he once did six months in LA himself, just missing out on playing Donatello in a three-series contract for a Ninja Turtles remake. Missing his chance to don a half-shell turned out to be a blessing, he says, for the producers ended up revoicing the part. "I would've been a bloke in a fucking turtle suit for three years." 
He describes his LA experience as "a holiday" in which he quickly figured out the cutthroat nature of the auditioning process and what he calls the "lottery" of landing a pilot or a movie wasn't for him. "I really respect the people who went over there and gave it 10 years," he says. "I really do. But I'm a grind it out type of guy. I just don't have the lottery in me," he says, before wryly adding, "He says as he prepares to pitch a film."
"I've always just thought get up, go to work, write, always be on the grind."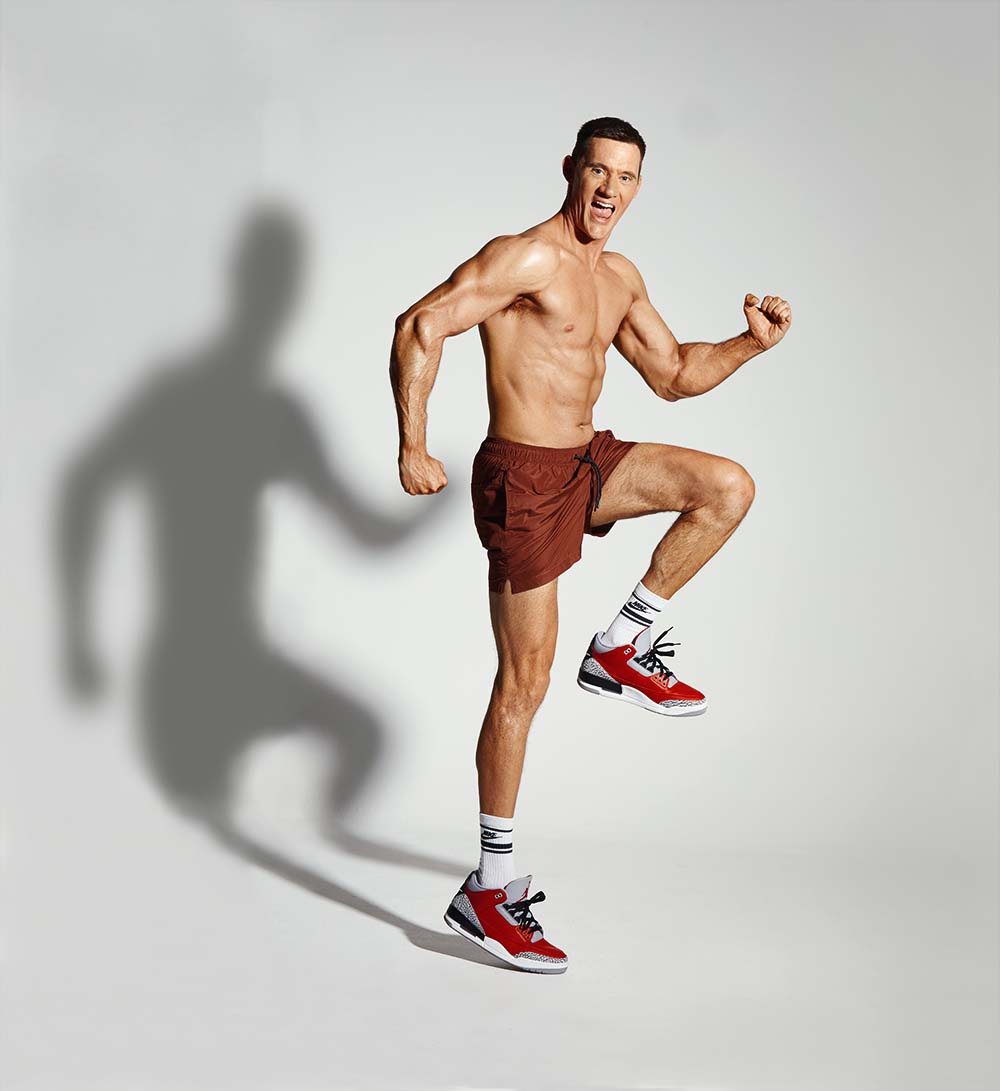 Ridiculously ripped
Each day after his show's finished, before he picks up Arnold from kindy and before he works on his film, Kavalee hits the gym. It was no coincidence, he says, that he got into shifting iron at 24, at the same time he stopped drinking. "I was learning what I was like and I was nervous that Tuesday was starting not to mean anything," he says of his reasons for giving up boozing and partying. "So, I thought to myself, knowing what I'm like and knowing where it might lead, I might stop and see what happens. And that's when I really started finding fitness. Like a lot of people, it was a bit of a replacement."
He and Tiff don't work out together, he says, due to a tendency to try and one-up each other. "I refuse to work out with her because I don't want to hear it," he says. "Tiff's a great trainer and she does a great job. But she's desperate to make me say, 'I can't do that'. And I'm desperate not to give her the satisfaction. It's quite ridiculous. She'll say, 'Do this'. I'll say, 'I already know how to do that'. She'll say, 'Not like this, you don't'."
He does, however, eat his wife's food from her TXO Life range, but is quick to point out that he's the one who cooks it. "She takes it off me  and takes a photograph with it and then eats it. I cook it. I need to be very clear on this."
"Tiff's desperate to make me say, 'I can't do that'. I'm desperate not to give her the satisfaction"
So, now that his rig has been immortalised on an MH cover, I wonder how he might feel about its impending release and the ribbing he's inevitably going to cop. He's nervous, he says, but he's ready for it. Deep down, I suspect he wanted this. I decide to bring up something that's been nagging at me throughout our chat. A few years ago, Kavalee was due to do an MH cover shoot but pulled out at the last minute. Did he get cold feet? I ask. Did his awkwardness about showing off his body get the better of him? He closes his eyes and smiles. "I was told back then it was going to be a cover and then it was a possible cover and I remember thinking, no way. If I'm ever going to do this, I've got to do
it properly. I'm not giving this shit away for free." This last line is delivered very much tongue-in-cheek, as he gestures at his body in case it isn't clear what "this shit" is.
I nod. As I've come to appreciate after chatting to him for the last hour or so, Kavalee isn't a half-measures kind of guy. Funny that.  
The joy of sets
Use Kavalee's routine to build a body that's no punchline.
Squats (4 x 12,10,8,6 reps)
Barbell overhead press (4×8)
Lat Pulldown (4×12)
Preacher bar curls (4×10)
Seated rows (3×12)
Lateral raise (4×12)
Rear delt fly (4×12)