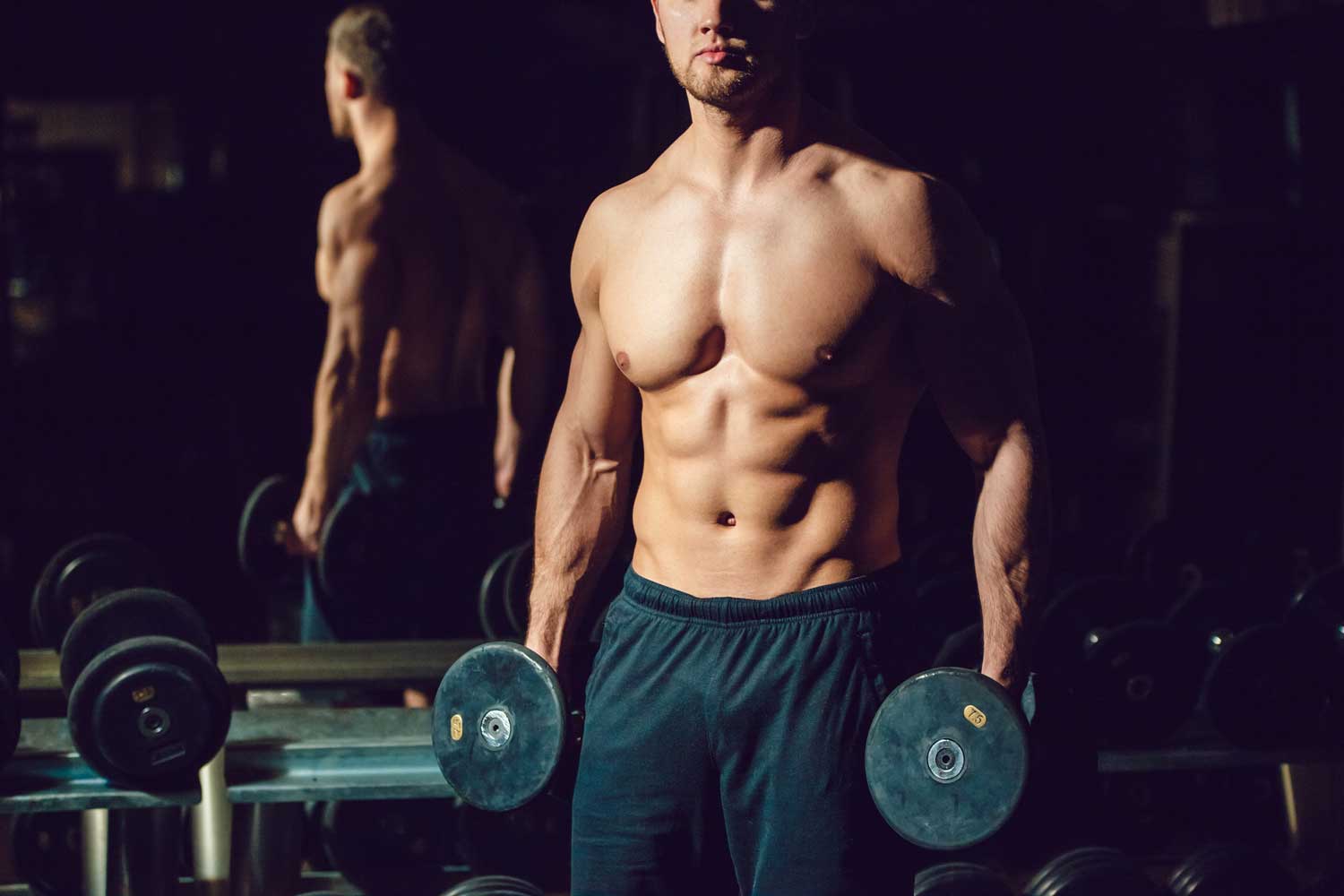 Whether you're forced to stay back at work or you're too sore to go to the gym, fitting in exercise throughout the week can be difficult. But just how often should you be working out each week? These tips will give you the right information and advice so you can smash your fitness goals.
First you have to decide if you're looking to increase your strength and stack on kilos or whether you just want to stay fit and avoid cardiovascular disease. Luckily we have the answer to all your questions.
If you're looking to increase muscle strength, you might not have to work out as much as you think.
According to research published the in Journal of Strength and Conditioning Research, exercising three times a week that combines strength moves (bench press, squats) with power moves (box jumps, medicine ball slams) will increase your body strength by an average of 23 per cent compared to completing a standard workout twice as often.
If you're looking to increase muscle mass, you'll need to hit the weight rack hard: a review in the journal Sports Medicine found that you need to train each muscle group twice a week for maximum results. But your muscle gains don't just come from the gym make sure you're refuelling properly with these six nutrition rules for optimal results.
Looking into 10 studies, scientists compared muscle gains in people training muscles once, twice or three times weekly. Results found that muscles worked twice a week grew more than in a single session.
RELATED: 9 Tried-And-Tested Approaches To Recovery
If the weight's room isn't your thing and you're looking to increase your aerobic capacity, you might have to operate a little differently. According to the University of Colorado Denver, you'll need to train 3 to 5 times a week to improve your cardiovascular fitness. Importantly if you're training 5 or more times a week, it's important to vary the type of exercise to avoid injury. Consider running one day and swimming the next to minimise the risk of shin splints.
Lastly, if you're looking to cut your risk of cardiovascular disease and other risks involved with a sedentary lifestyle, previous reporting suggests it's about time spent exercising per week rather than how many sessions.
A study published in the journal JAMA Internal Medicine found that 150 minutes of moderate exercise or 75 minutes of vigorous exercise was enough to keep you alive regardless of how many sessions. Analysing nearly 64,000 adults, researchers found participants had a 30 per cent lower risk of dying if they followed these guidelines than those who never exercised.