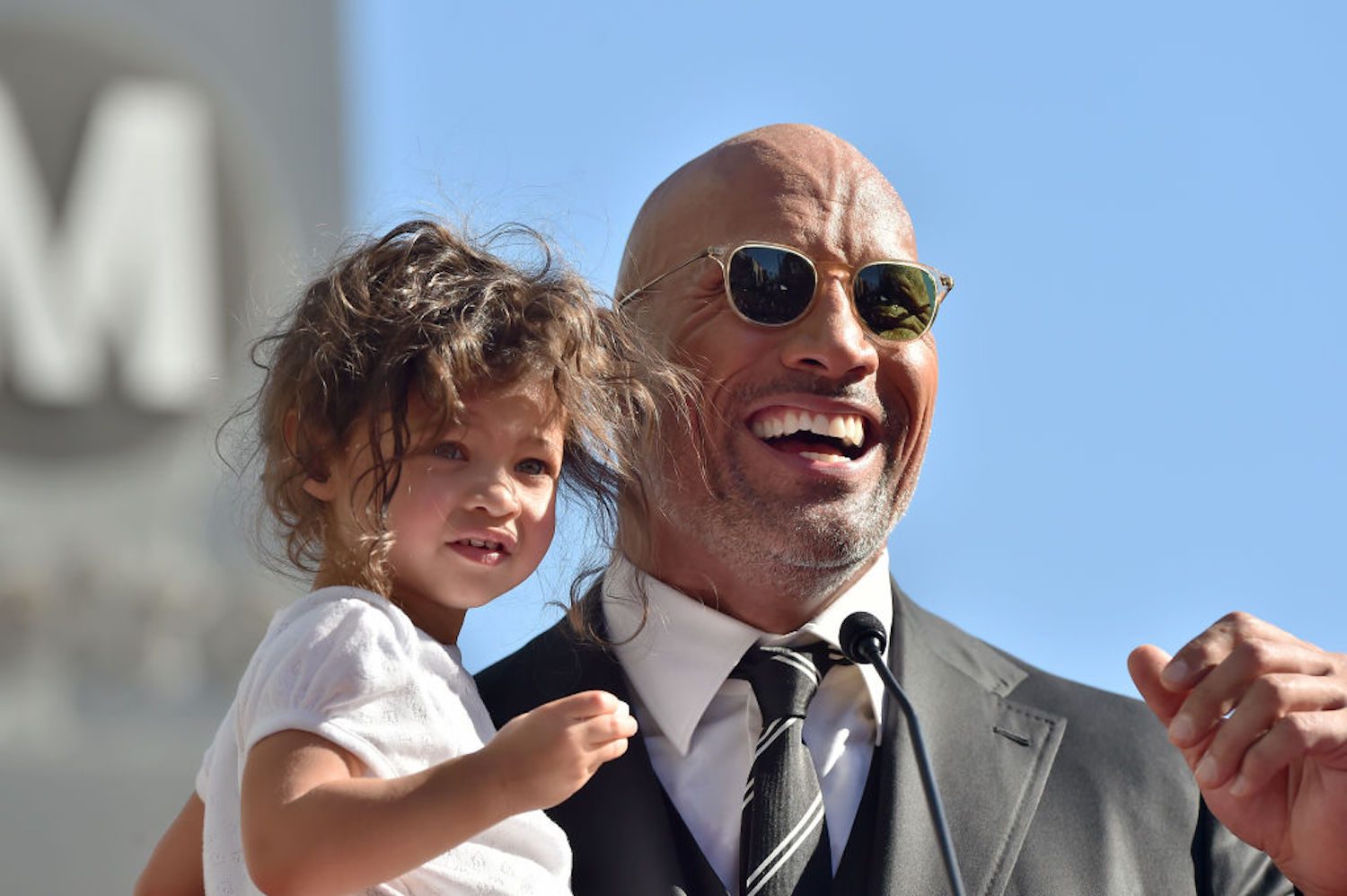 The World's biggest movie star has a way of making you feel like an old friend. "Ben, buddy, how the fuck you been?" booms Dwayne Johnson, aka The Rock, down the line from LA. I instantly feel a smile creeping across my face. I spoke to Johnson a few years ago, not that I expected him to remember. Who knows if he really does? The point is, he sounds genuinely excited to be speaking to me now.
"Where are you?" I ask. "Now, I'm in one of the premier strip clubs outside of Los Angeles," says Johnson with a chuckle. He's actually in his trailer on the Universal lot. After the interview, he tells me, he's going to fly to Hawaii to shoot his next movie. "Then we'll go to the strip club."

The enthusiastic, if slightly ribald banter is stock-in-trade for Johnson, whose irrepressible combination of brawn and big- hearted humour has seen him light up the global box office, attract over 100 million followers on Instagram and even led to calls for him to run for president. You think he'd stand a chance? Right now, Johnson may be the most popular man alive. Not bad for a discarded gridiron player-turned- wrestler, who's battled through depression, self-doubt and the odd sartorial misfire (we're still waiting for the second coming of the fanny-pack), to become the man he is today.
As MH discovered, Johnson is not only someone who can inspire you with his strength but one whose willingness to open up about his flaws can cause you to reflect on your own life and the type of man you want to be.
MH: How do you personally define strength?
The Rock: Well for years I defined it by how strong you are in the weight room and
what you are able to accomplish on a football field. How I define it these days is having the ability and awareness to fail. To get your arse kicked and not be so attached to the failure that it impedes you moving forward the next day. Whether you're in high school, college or your 20s, 30s or 40s, we've always got a lot of people who depend on us, who are pulling us in different directions. So for me it's being okay with the failure, learning from it and doing my best to apply what I learned the next day. To me, that is the definition of strength.
MH: Social media gave your career a shot in the arm. What do you think it is about you and what you share that resonates so strongly with so many people?
The Rock: I think it's just me being real and open. I have no reservations about sharing things in the past that I fucked up at or if I made a very poor decision, and I made a lot of them.
MH: Like the fanny pack?
The Rock: Like the fanny pack (laughs). But I think it's just being as open as I can with people. Also, I recognise that with social media, unlike any other platform, there is nothing more valuable and more important than the relationship I have with people. Nothing. I treat social media as an important relationship in my life that I have to cultivate. Sometimes if I say something and it's funny or I fuck up, I get called out on it, or I'll call myself on it and we'll have a good laugh about it.
MH: What were the biggest challenges you faced in shooting your new film Skyscraper?
The Rock: I'd never played a character before where right from the get-go I'm put in a vulnerable position. Often times in movies like this there's a big action set-piece that opens the movie, the hero does very well, which sets the tone for the movie. In this case it does not go that way for me and that's when I lose my leg and the tone is set. The personal challenge was how I would be able to pull off playing an amputee respectfully and with reverence. My main resource was this guy by the name of Jeff Glasbrenner. He was the first amputee to climb Everest, a multiple ironman, multiple medals. He just exemplifies someone who refuses to be held down by their disability.
For the full story, pick up a copy of the August issue of Men's Health, in-store Monday 9th July.