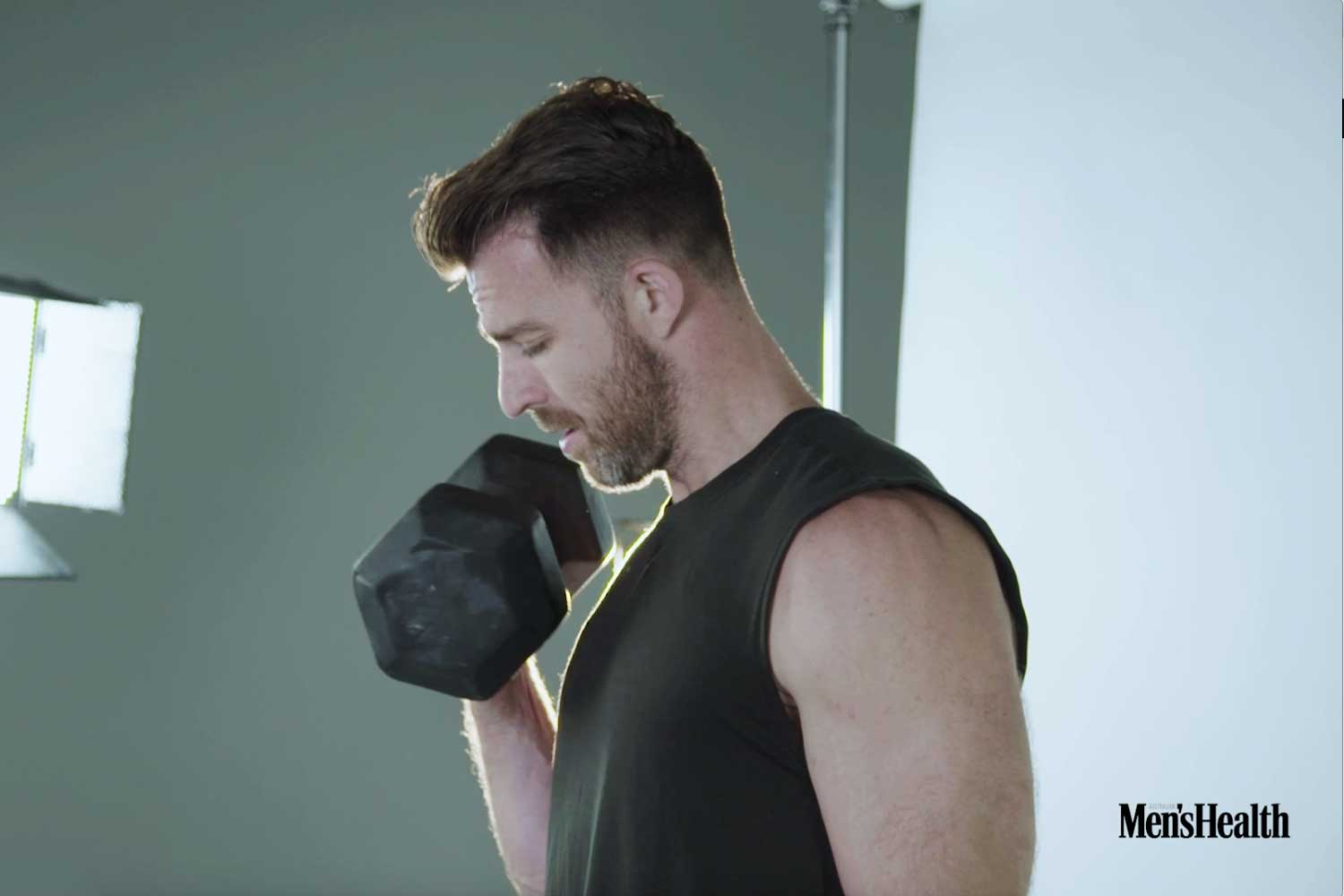 When it comes to eye-popping muscles, the first part of your body that probably comes to mind is the biceps. Whether they're bulging out of your shirt or getting some air time during summers, people will notice straight away.
If you're after hypertrophy, technique is crucial. On hand is Men's Health Fitness Director Todd Liubinskas to ensure you get the most out of your workout.
"We want to make sure our elbows are tucked into the side and as we do our bicep curl, we maintain a nice strong position with our whole body," explains Liubinskas.
"Curling up and come back down – Isolating the bicep, nothing else moving, keeping that body nice and straight and making sure you're hitting that bicep muscle."
Watch the full demonstration above.