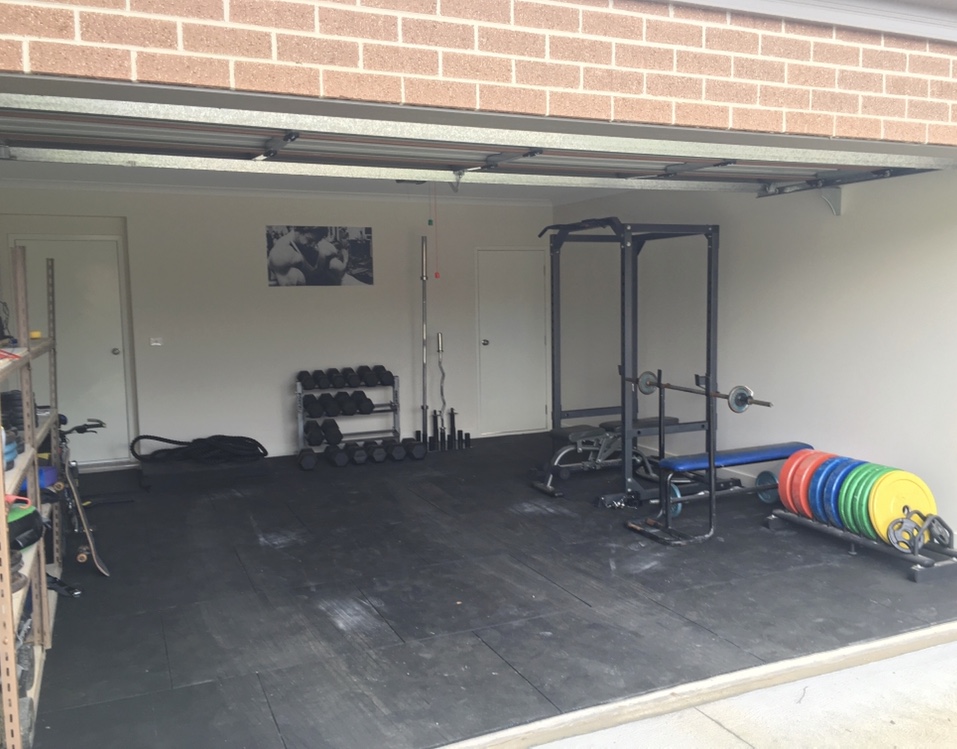 I get it, we don't all have the luxury, time or money to hit a gym with a range of world class equipment day in and day out. Sometimes we simply can't be bothered getting dressed, getting in the car, driving to the gym, trying to find a park and trying to find a spot in a packed gym class. So here are my tips to bring the best of the gym back to your place on a budget. And don't worry, don't ever think that working out at home won't get results. My 28 program has shown me absolutely incredible results with people working out just from the comfort of their own home.
These days so much of this equipment is readily available and super affordable, so try your closest Big W, K-Mart, Aldi or Target for any of the below.
Mat – approx $12
Let's face it, attempting to do your workout on hard floorboards can be super painful and enough to instantly put you off. Start with the basics and get yourself a mat. A mat will make exercises like crunches, sit-ups, push-ups and planks all the more comfortable and is also perfect for stretching pre and post workout.
Dumbbells – approx $15 (subject to weight)
Add another dimension to your workout and grab a set of weights to incorporate into your routine. Dumbbells are great for resistance based exercises (like bicep curls and shoulder presses) or for increasing the intensity of exercises like lunges and squats. Resistance based workouts help you to get lean, burn fat and build muscle. Make sure that you grab a pair that aren't too heavy so that you'll be able to work with them for a 28-minute period. Don't forget to reinvest to the next size up as you get stronger.
Skipping rope – approx $4
Torch those calories and tone your muscles by adding a skipping rope to your routine for the ultimate full body workout. There's nothing quite like jumping rope to get your blood pumping and your heart rate up and best of all, it's a bit of fun!
Sliders – approx $20
Get your hands on some core sliders to carve out those abs of steel. These are the perfect low impact way to tighten your waistline without putting strain on your body. If you don't have sliders, use tea-towels on a wooden floor or Tupperware lids on carpet.
Swiss Ball – approx $8
Swill balls are great because they are so versatile. Not only can you use a swiss ball for exercises such as hamstring-curls, crunches and planks they can also be used for stretching and in place of your office chair.
With life as hectic as it is, let's not make it harder than it should be to get an intense, sweat dripping workout by feeling like we have to go to the gym. Bringing the best of the gym to us can ensure that workouts are quick, easy and effective. If you're not able to get your hands on all of the above, don't stress, there will always be round the house objects you can use instead. No dumbbells? No problem! Try a 2 litre milk carton instead. Get creative!