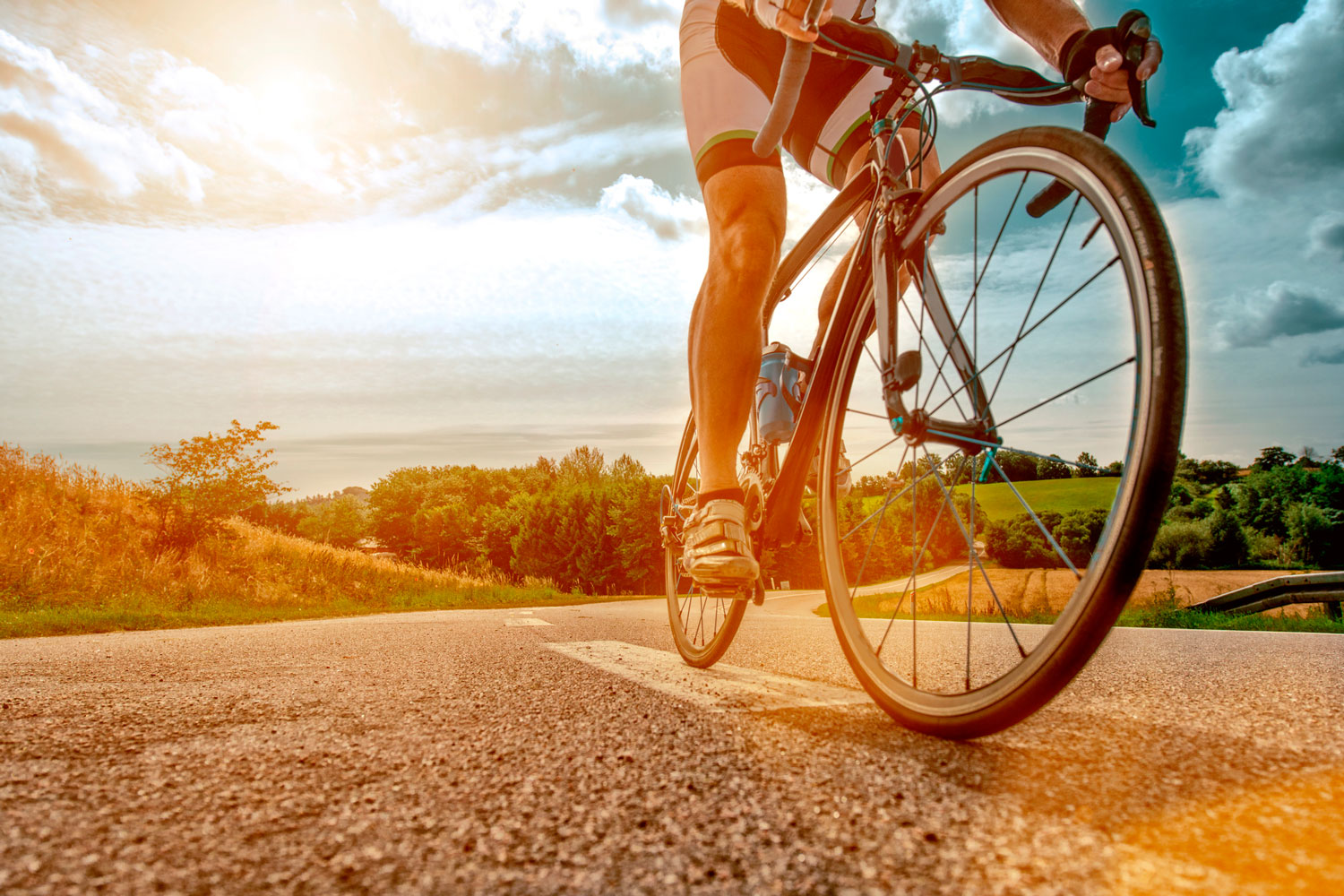 The Tour de France is the pinnacle of competitive cycling, and despite some recent PR disasters in the sport, it remains a beacon of prestige for athletes from all around the world.
Ever since 1903, the Tour de France has served as the height of greatness for cyclists, creating both a race and a spectacle for sporting fans, who complete the pilgrimage to France every European summer in their hundreds of thousands.
Held over 21 stages, and covering a total distance of 3540 kilometres, 'the Tour' as it is affectionately known, is a brutal, exhilarating, and scenic race through some of the most picturesque countryside France has to offer. Travelling at an average speed of almost 41km/h for the entirety of the race, riders climb mountains, traverse paddocks, and hurtle through historic cobblestone streets, all in competition for the esteemed yellow leaders jersey.
Tour riders are phenomenal athletes, possessing the aerobic capacity and muscular endurance that many of us mere mortals can only dream of, yet should probably aspire to.
TRAINING
With 21 stages varying in length from 31 km to 218 km, sport specific training is going to be your best friend in tackling an endurance race like The Tour, which will mean hours and hours on the bike. Interval training will prepare the body for sprints, hills, and longer stretches of unchanged speed, and there are some gym exercises you can use to supplement your long hours on the bike. But don't get too excited, they are all lower body focused.
To create strength and endurance in cycling specific muscles, most exercises will be frontal plane movements, meaning lunges, squats, leg extensions, hamstring curls and plyometric exercises like box jumps to create explosive power. When incorporating these movements, stick to low weight and high repetition sets.
GEAR
Preparation can be make or break in any sport, but even more so when you're scaling the Alps on a road bike. However you can overcome even the most vicious of unforeseen challenges if you're prepared.
A race as big as the Tour most definitely requires a support crew and car, packed to the brim with first-aid, equipment, and nourishment, but there are some lightweight gadgets you that will fit on your bike for easy access.
Beyond the obvious helmet, lycra, and water bottle, there are some less thought of essentials to carry with you. When it comes to maintaining your hardware, a bike tool kit for unforeseen malfunctions, punctures and mishaps will be crucial, and could save your race.
A performance timepiece from a trusted brand such as Tissot is another fundamental piece of kit to track your progress, maintain your pace, and ensure you are on track for a timely finish, especially once you've broken away from the pack.
NUTRITION
The bulk of your gear during your race should consist of in-race hydration and nutrition aids in the form of supplements. You'll want to travel light to minimise the weight on your bike, and there are some expert ways to stay on top of your nutrition without lugging a sack full of groceries across the country.
Melatonin, caffeine, ginseng, arnica and salt tablets, in addition to energy gels are going to be fantastic aides to provide ongoing energy over the hundred of kilometres you'll cover.
Preparation will be key, and you'll want to aim to have around 60 grams of carbohydrates per hour during your ride, which equates to around 2 gels.
Keeping hydration up will be also be crucial, as without proper hydration you will lose power, speed and concentration which can be a huge issue on more treacherous sections of the race. If you follow gels for your carbs, you can forgo sports drinks and hydrate during the race on a minimum of 700-800mL per hour, and up to a litre if you're a sweatier human.
RECOVERY
Recovery between the stages will set you up for not only the next stage, but many stages further down the route. Compression will help push blood flow and extra fluids from your feet and legs back to the heart, flushing out fatigue- and soreness-causing metabolic waste products.
Self massage will also increase blood flow, relax tension in muscles, and release painful trigger points and is great and easy to administer on the road. Combine this with stretching and you will be able to reduce risk of hamstring and other injuries, while yoga may reduce back pain, lower heart rate and blood pressure, and ease anxiety and depression from competing in this monster of a race.
RELATED: 9 Tried-And-Tested Tips For Recovery
Cold therapies such as ice baths, ice packs, or cryotherapy chambers (which may be hard to come by in the French countryside) may reduce pain and swelling by constricting blood vessels and mitigating inflammatory processes in the muscles.
Most importantly, sleep! During sleep, your body repairs minor damage to your tissues, releases muscle-building human growth hormone, and replenishes energy stores.
MINDSET
Let's not beat around the bush. The Tour de France is prestigious for a reason; it's an incredibly challenging feat of human endurance. Competing in a race like this is not for the faint of heart, or mind. Whilst the complexities of elite sports psychology could fill an encyclopaedia, there are strategies that the regular punter can employ to tackle extreme races.
It might sound trivial, but just telling yourself that you want to race can make a big difference, says Stephanie Pearl, a psychotherapist in New York City and cycling coach. The advice is backed by Dr. Brandonn S. Harris, an associate professor and program director of Sport and Exercise Psychology at Georgia Southern University, who also suggests focusing on the end goal. If you're mid-Tour and considering quitting, remember that each push of the pedal brings you closer to your goal and that mild discomfort is simply a sign that your body is getting stronger and faster.