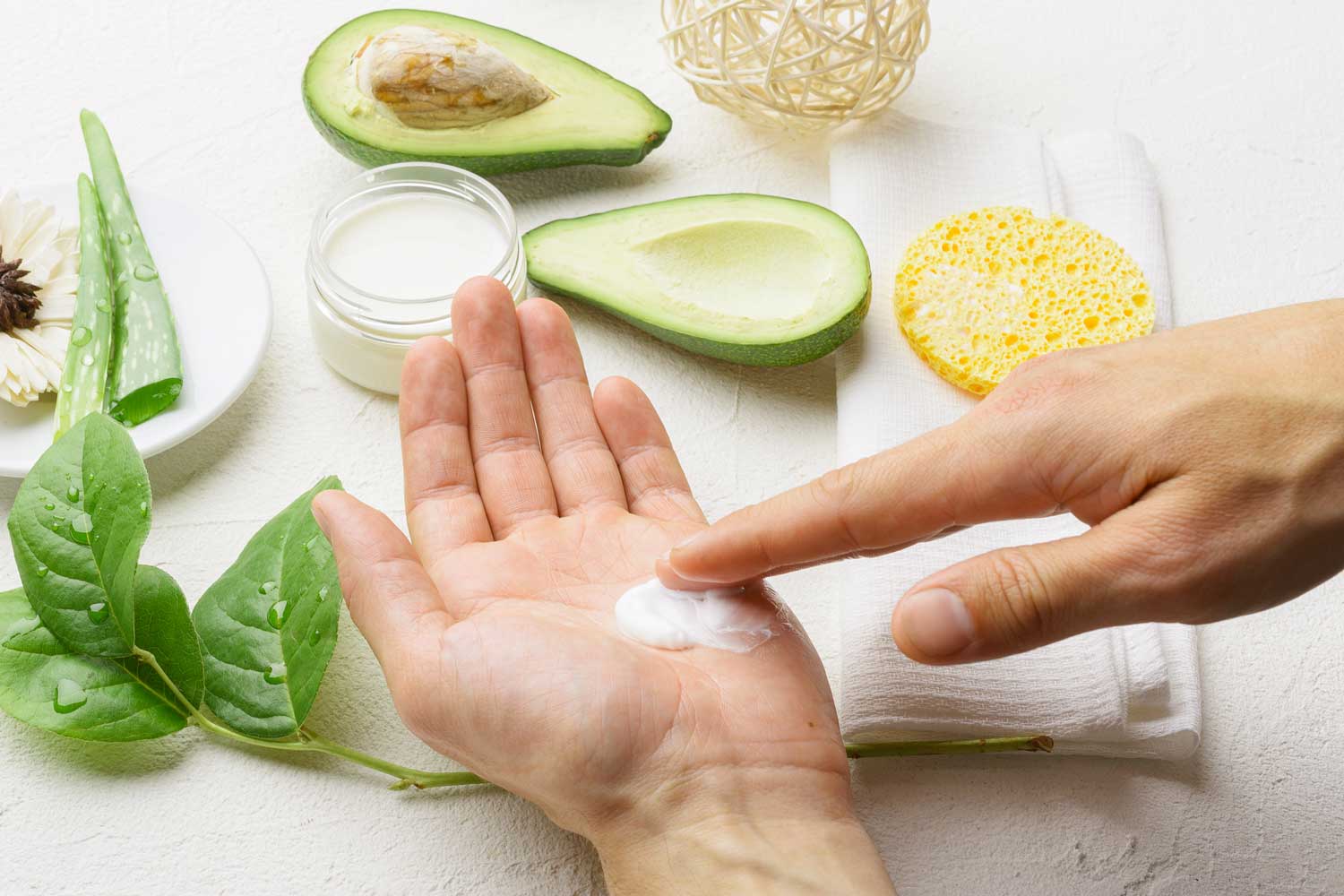 With summer fast approaching, getting down to the beach to soak up the sun is once again becoming the weekend ritual.
But if you're like us, you've experienced first-hand just how unforgiving the Australian sun can be, often leaving your skin more fried than a rotisserie chook.
On a serious note, sunburn is the result of the skin's over-exposure to the sun's UV rays. While it may seem like a short-term condition – constant exposure can cause long-lasting skin damage that increases the risk of skin cancers.
RELATED: Should You Should Sunscreen All Year-Round?
Lathering up on sunscreen (preferably SPF 50+) before you head out and regularly reapplying (every two hours is recommended) is the best way to prevent sunburn. Nevertheless, accidents do happen, and you'll probably never let yourself fall asleep at the beach again.
With that in mind, here are our seven tips for treating the burn:
1. Keep Hydrated
Sunburn dehydrates the skin and the body, so keeping your fluids up is essential when battling the burn. While it won't do much for soothing the skin, staying hydrated will prevent more serious issues such as heat stroke and nausea.
2. Stay Indoors
It's a no-brainer but the last thing your damaged skin needs is more time in the sun. Sunburn usually kicks in two to six hours after sun exposure and can stick around for 72 hours. So, staying out the sun for few days is a good shout, giving your skin cells time to heal.
3. Wear Loose Clothing
If you do have to head back into the sun, make sure you shield your skin with loose and protective clothing. Cotton fabrics are the go to as they're breathable and light on the skin.
4. Cool Showers
Taking a cool shower or bath will help relieve the pain of the sunburn, avoid ice cold water as it may cause further discomfort. Once out the shower, go gentle on your skin, patting yourself dry. Scrubbing will only cause more irrational and could lead to further damage and scarring.
5. Moisturise
Post shower treatment is an essential stage in the healing process. Applying Aloe vera-concentrated lotions to damp skin will alleviate discomfort and prevent further damage with studies from the University of Arkansas for Medical Sciences suggesting "that Aloe vera oil can moisturise the skin, helping you avoid the peeling normally associated with sun damage". Moisturising can also help with peeling and blisters.
6. Ibuprofen
Sunburn can leave you with swollen skin and agonising pain, so taking ibuprofen and over-the-counter medications can be a safe bet to put your body at ease. Discomfort should usually subside after 48hours, although can remain for longer in severe cases. If swelling and pain continues after 72hours it may be best to consult a doctor to receive additional treatment.
7. Rest
Getting a good night's sleep while sunburnt is near impossible with every movement leaving you in agony. But the body needs time to heal itself and a good night's sleep can speed up that process. Life hack: Scatter some talcum powder on your sheets to reduce the friction and easy to pain – works a treat.
While we're at it, we thought we'd look into some old wives' tales that people swear by for treating sunburn.
Mum doesn't always know best so here are the most popular home remedies on the internet:
1. Milk
If the situation is dire and you don't have aloe Vera lying around, reach for the fridge and grab the milk. Dermatologically proven, milk is an effective pain-reliever that can soothe skin and reduce inflammation. And no, you don't need to fill up the bath, gently applying milk with a flannel will do the trick.
2. Baking Soda
Another lifesaver found in the pantry is baking soda. Adding just 2 cup of baking soda to a cool bath can help relieve the sting of the burn and reduce inflammation and irritation.
3. Oatmeal
It might sound bizarre but adding 1-2 cups of finely ground oatmeal to a bath and soaking yourself for 15-20mins can help soothe itchy, sunburnt skin.
4. Shaving Cream
There's no scientific evidence to suggest it's an effective remedy but many victims of the sun can vouch for shaving cream. One possible explanation is that most creams are made up of mostly water, so it has hydrating qualities. Shaving creams can also include palm or coconut oils which can offer a soothing effect.
But our best tip for treating sunburn? Avoiding it in the first place with sun protection. So don't forget to slip, slop, slap.
If you're experiencing pain and tingling, nausea and dizziness, it's important to see a medical professional immediately, you could be suffering from heat stroke. If you do see obvious sun damage or changes to existing and new spots, freckles and moles, pay a visit to the dermatologist as soon as you can.