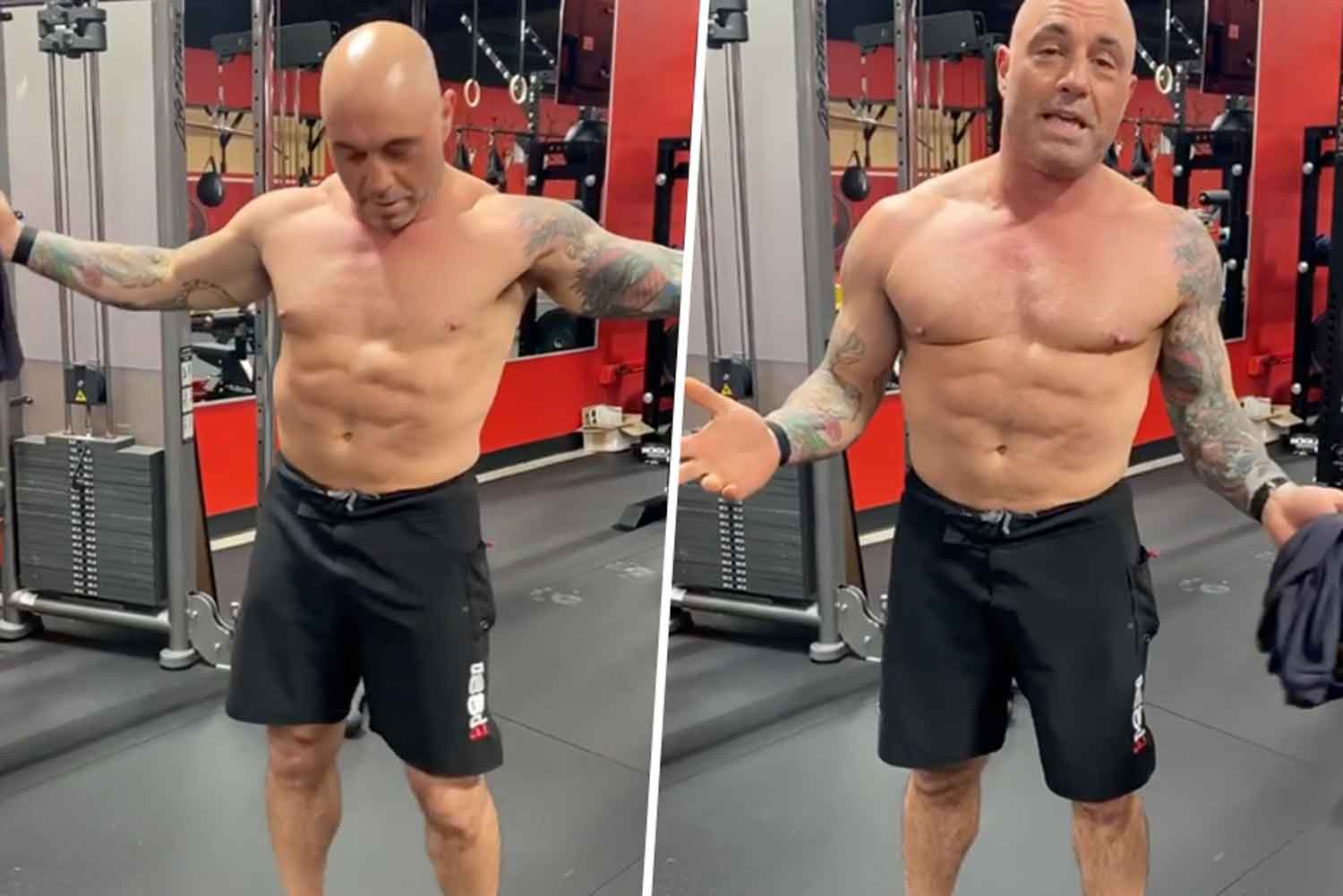 Well, one month later and Rogan is absolutely ripped and he has the meat-only eating plan to thank. Taking the social media, he shared an update of his journey, taking off his top to show off his impressive results.
"Carnivore diet update: lost 12 pounds, feel amazing. Lots of aches and pains went away, and I have improvements in my vitiligo. I'm impressed.
I haven't decided if I'm going to keep eating like this but this month was very beneficial," he captioned the footage.
"Edit: the explosive uber diarrhoea stopped around 2 weeks in. It's been totally normal last two weeks."
Rogan's 6 kilo weight loss is impressive, but we're not sure if it's water weight from excessive bowel movements or fat loss. Although his shirtless footage might say otherwise.
Previously, we spoke to a nutritionist to find out if the carnivore diet is a sensible option for losing weight.
"There are some aspects of the carnivore diet that have very beneficial qualities to it. The carnivore diet is an animal-protein only diet, which translates to very high levels of animal-protein being consumed. It's a very extreme diet, though, and while it has some really good benefits, it also has some not-so-good aspects to it as well," nutritionist Madeline Calfas from The Wellness Group tells Men's Health.
Calfas notes that while you may see the scales down, the diet has plenty of cons.
"You are missing out on nutrients that are not found in animal protein – eg vitamin C, folate – which can lead to nutritional deficiencies when missing from the diet over a long period of time," she continued.
"You are not eating any dietary fibre – this is crucial for digestive health. Not enough dietary fibre (or none, in this instance) will leave you constipated. This means not only are you not effectively clearing waster products from your bowels, but the straining that goes along with being constipated leaves you at a greater risk of developing haemorrhoids and anal fissures. Excess protein consumption can also lead to kidney problems in people who have pre-existing kidney disease. This includes the formation of kidney stones, which are really painful."