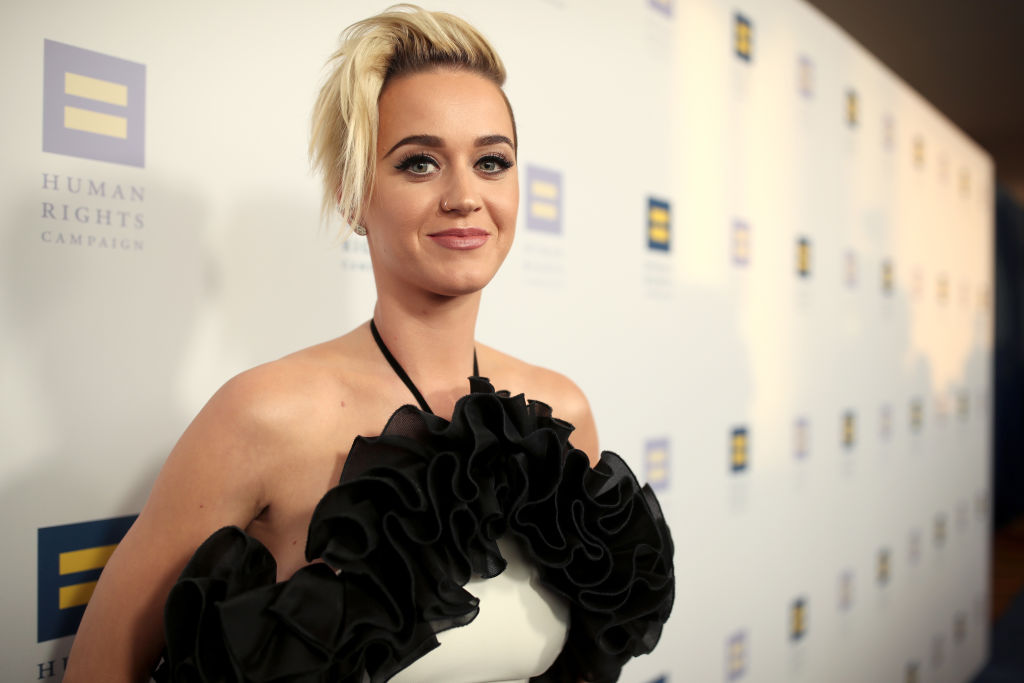 Katy Perry has taken a leaf straight out of Shia LaBeouf's playbook and thrown herself into a four-day YouTube livestream in order to promote her latest album Witness.
And when you throw late night talk show James Corden into the mix, you know things are going to get weird.
Perry agreed to play a game of "Spill Your Guts or Fill Your Guts", and the rules were simple: answer an embarrassing question, or eat the horrifying dish in front of you.
Some of the gross things on the menu? Pickled pig feet, a cow tongue, bird saliva and an 1,000-year-old egg. Disgustingly, Corden decided to eat the cow tongue instead of revealing who the most boring guest on his show has been.
But when it was Perry's turn to play, she decided she'd rather reveal juicy details about her former lovers than eat the egg. Fair play, Katy.
"From best to worst in bed, rank John Mayer, Diplo and Orlando Bloom," requested Corden.
After trying her best to deflect the question, Corden somewhat filled in the blanks for Perry to get her to answer.
"So, lets go," said Corden, starting with third best.
"Diplo?" Corden asked.
"Yes," said Perry.
"Mayer, then Bloom?" Corden said. Perry smiled and shook her head, but that's all it took to reveal which of her former lovers was really the best in bed.
John Mayer
Orlando Bloom
Diplo
There's no doubt John Mayer would be feeling pretty chuffed with himself right about now. I mean, there aren't too many people who can boast the title of being the best person Katy Perry's ever slept with.